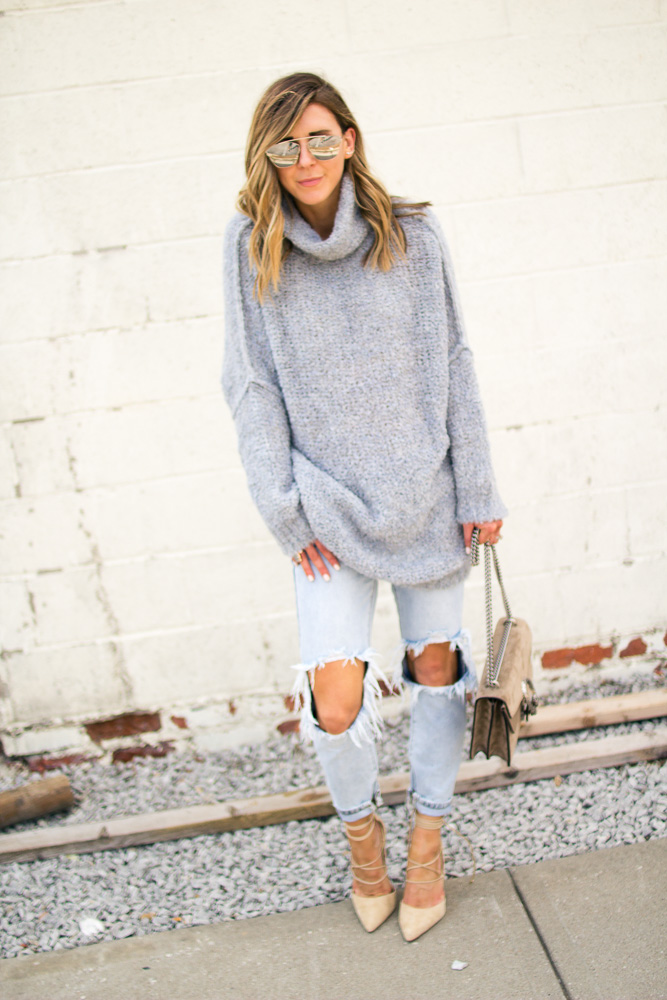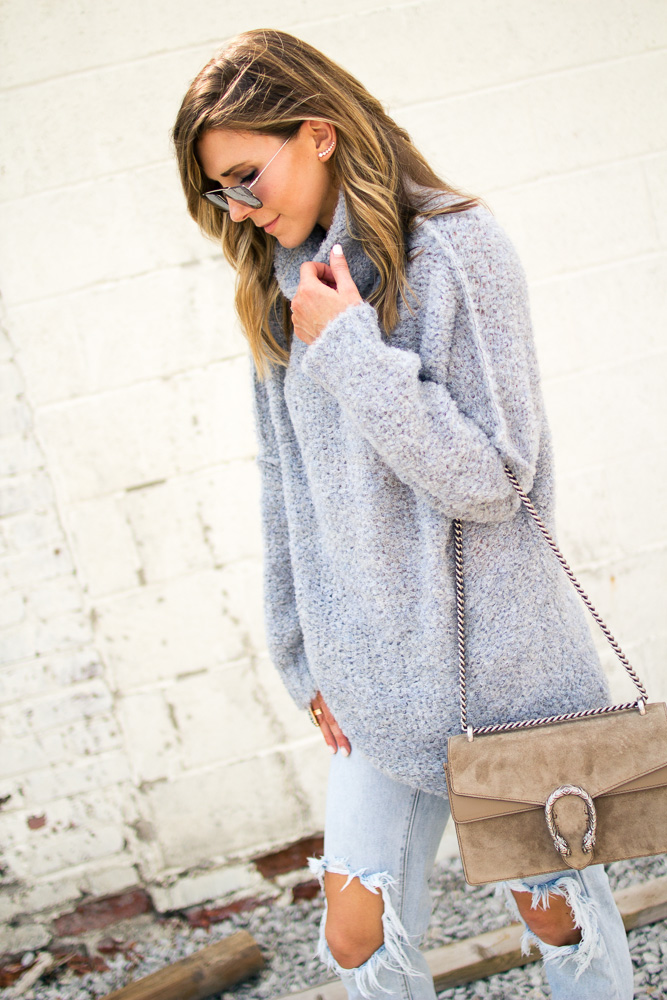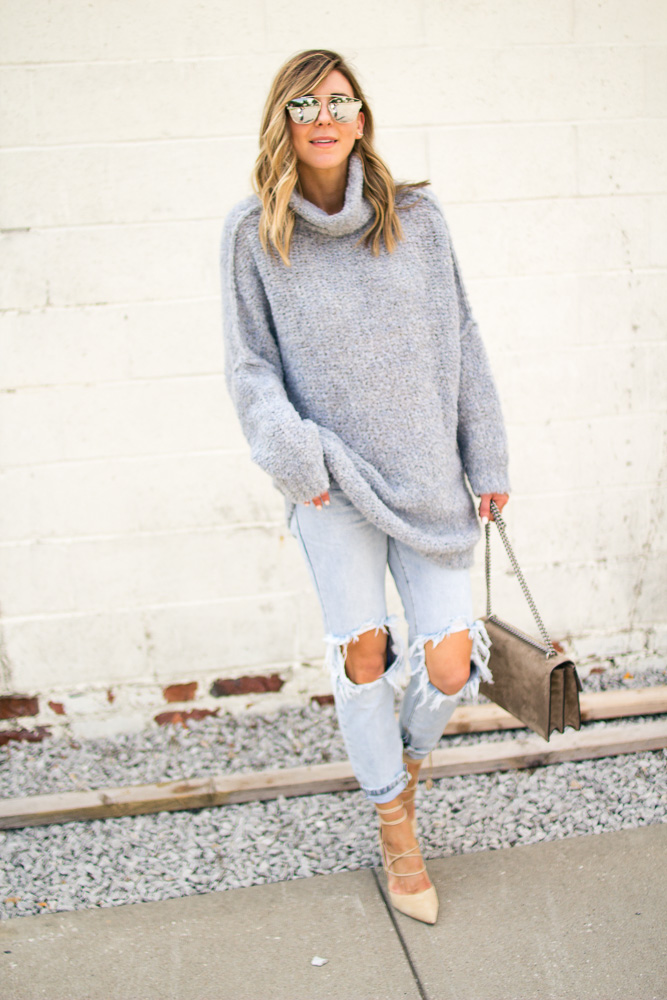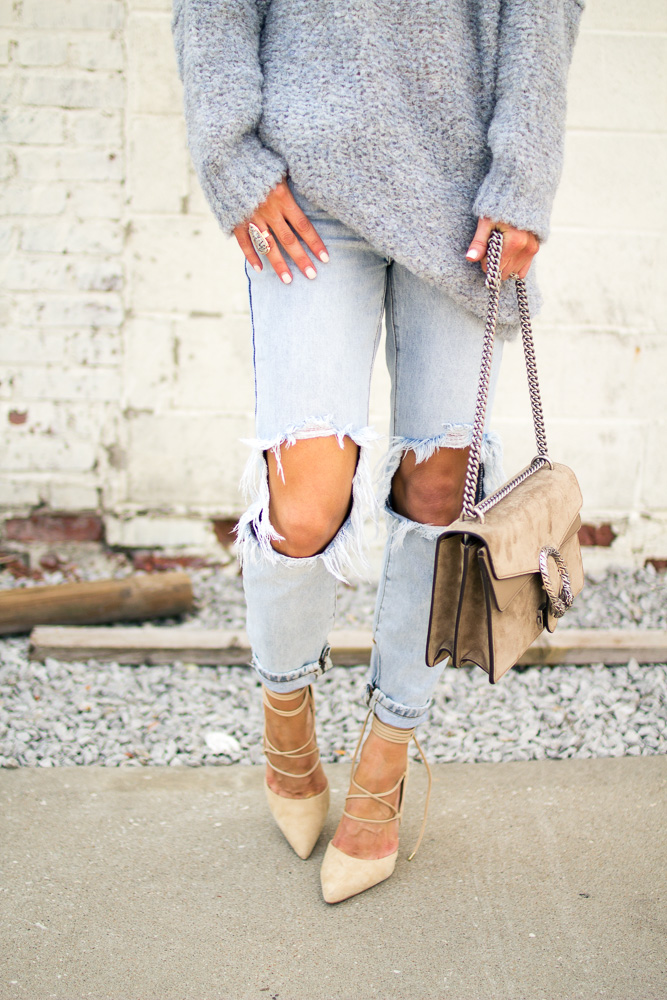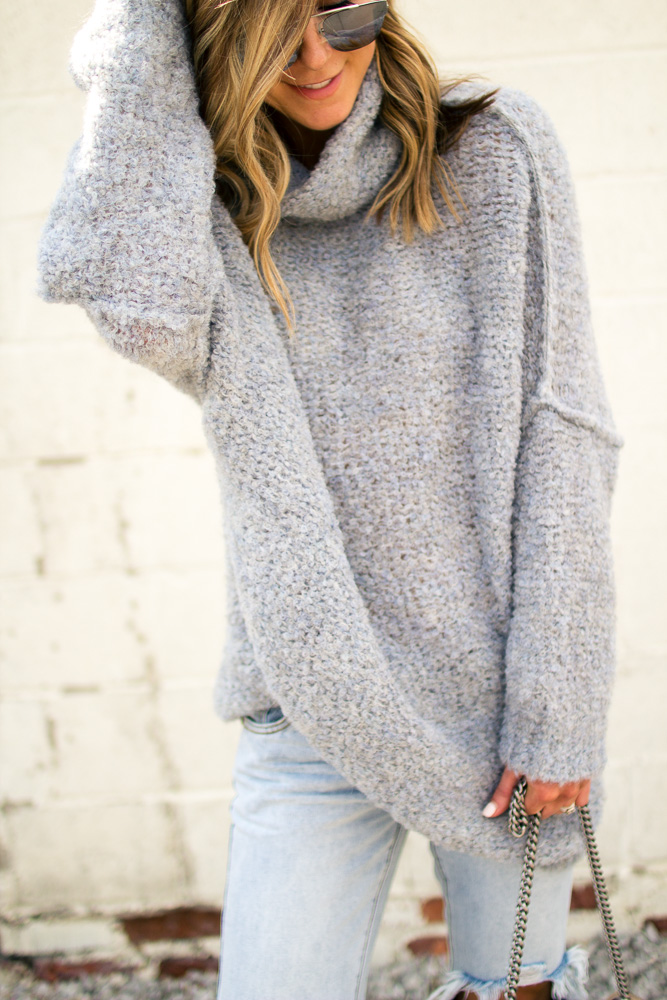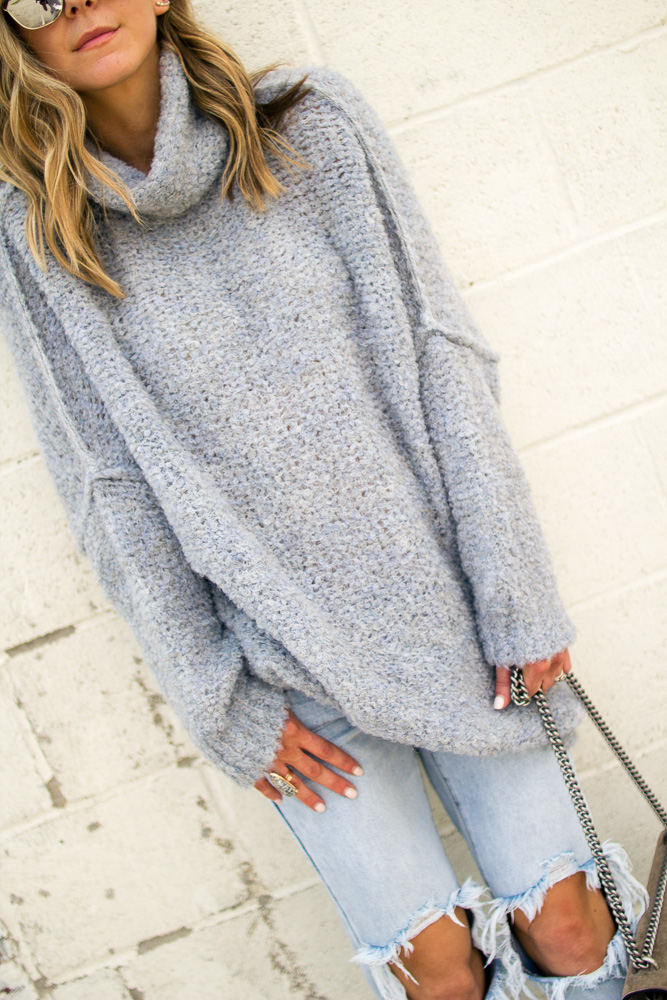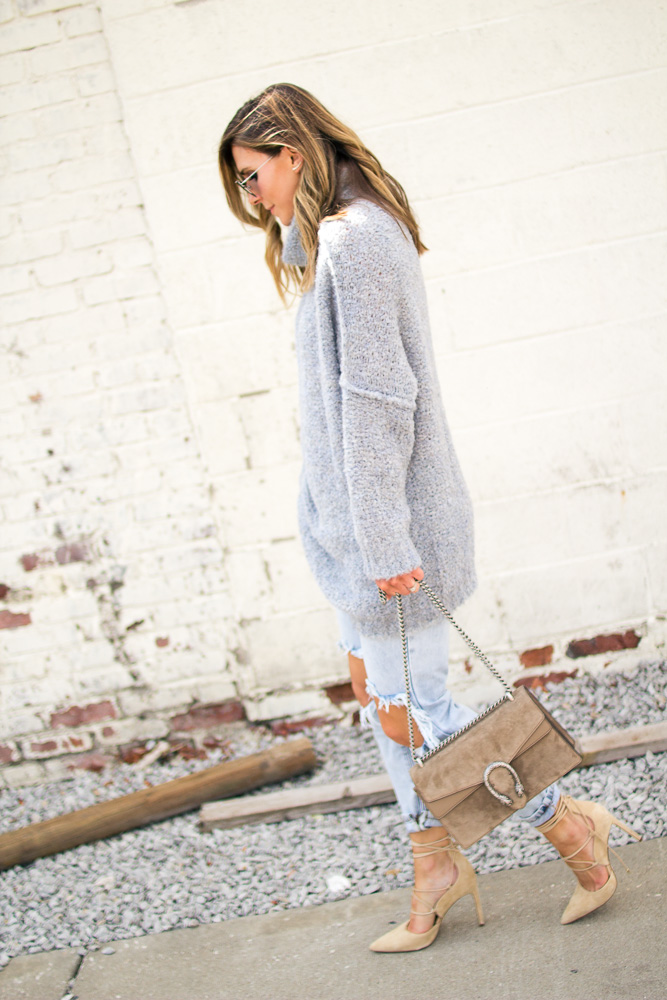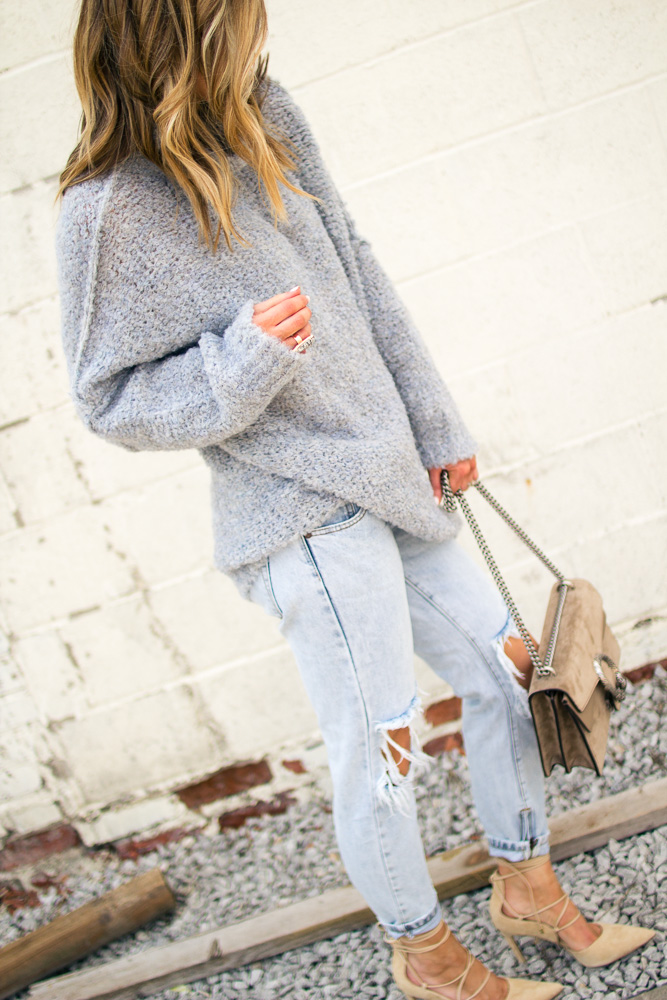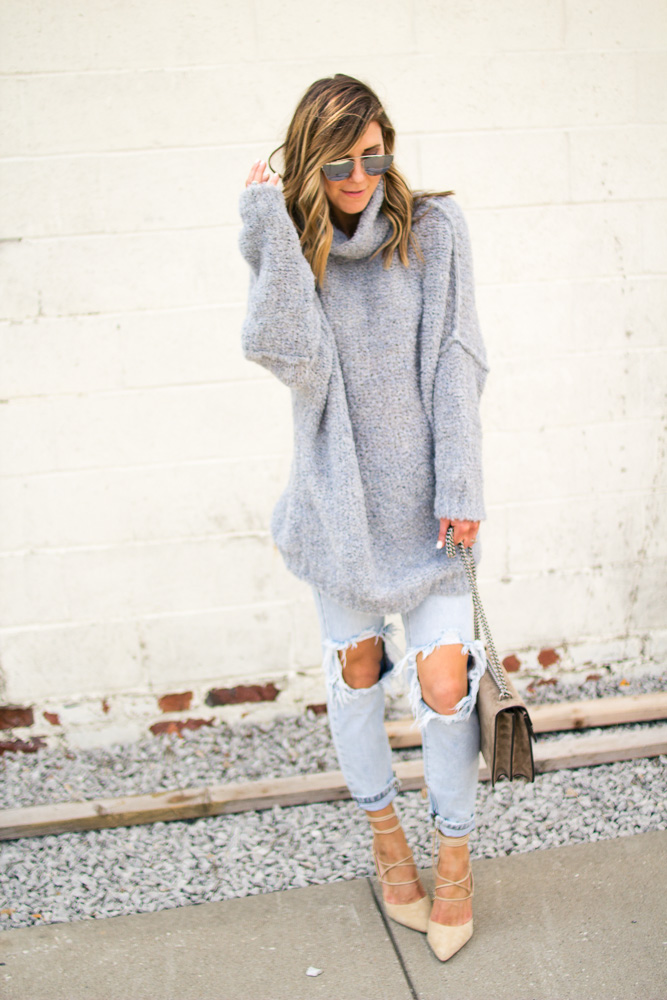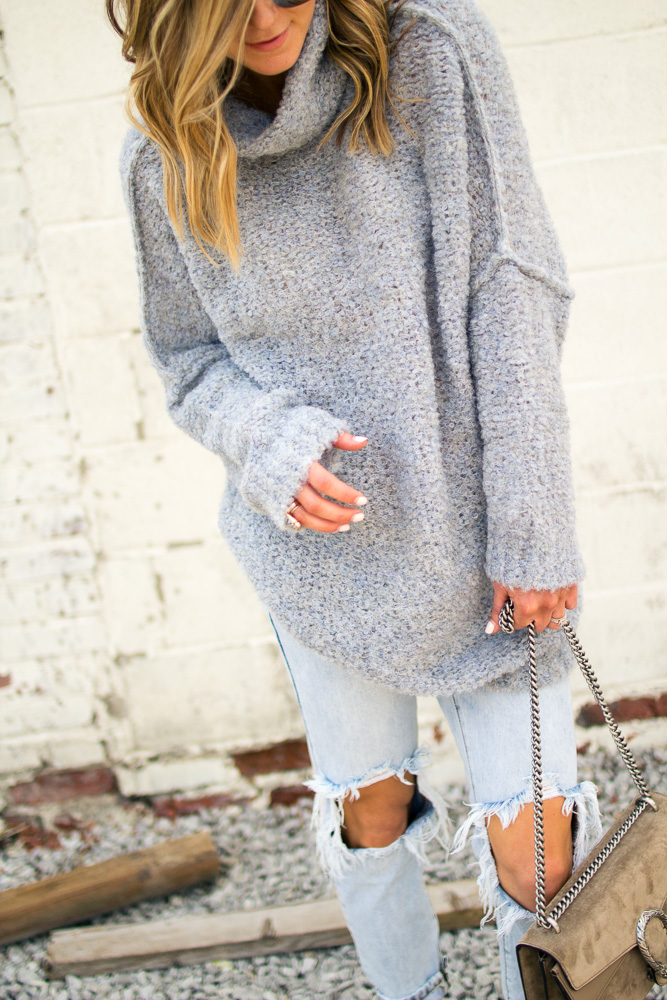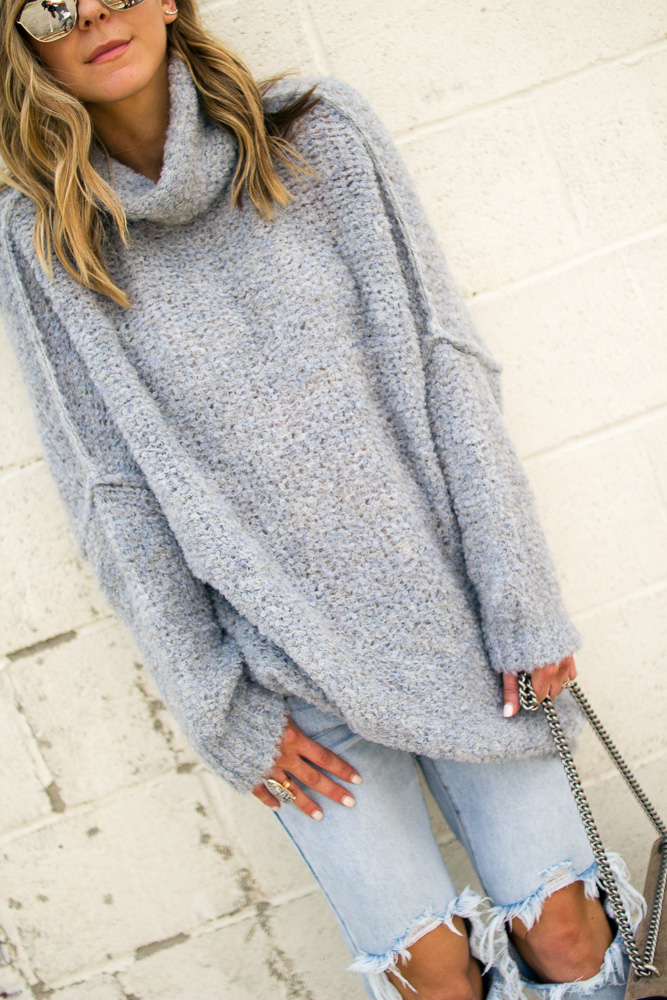 One Teaspoon Jeans // Free People Sweater // Sam Edelman Heels // Gucci Bag // Kendra Scott Ring 
This past week at New York Fashion Week has been amazing and exhausting! I am so happy to be home and excited to be sharing all my looks, favorite runway trends and more on NYC all coming soon!
The last day in NYC it was so chilly and felt so great. Got me all excited for fall. Sweaters are always a favorite and this one is sooo cozy and soft. I love that this turtleneck is super lightweight, yet still cozy.
Becky xx