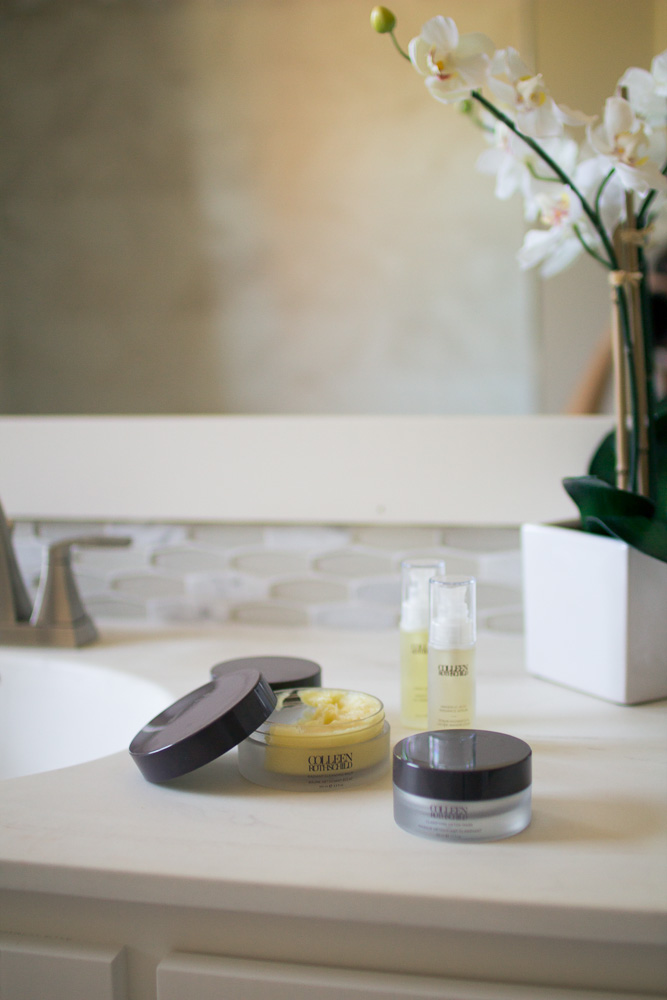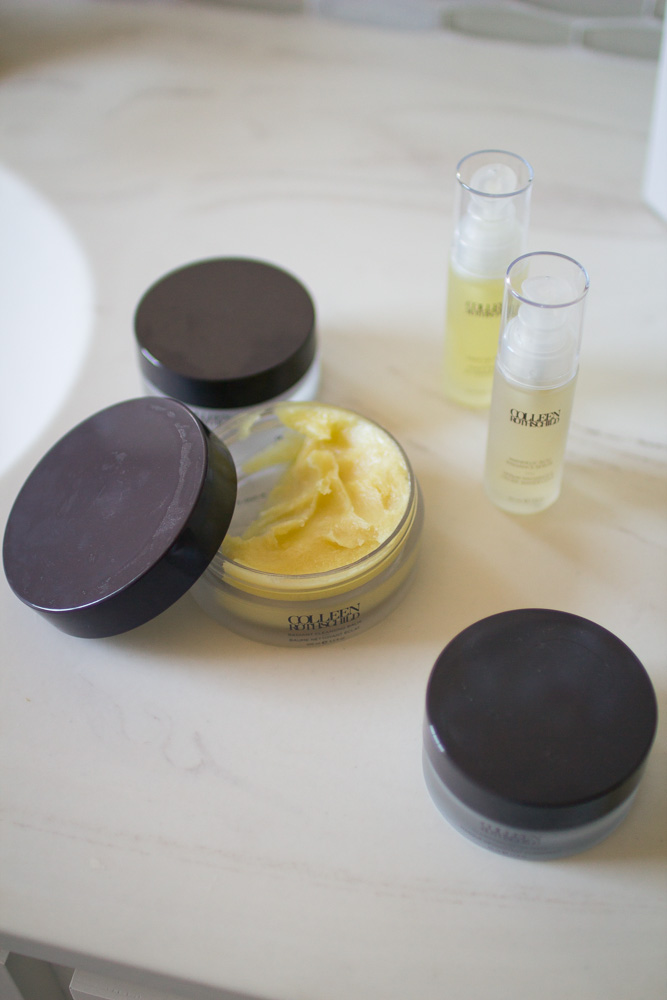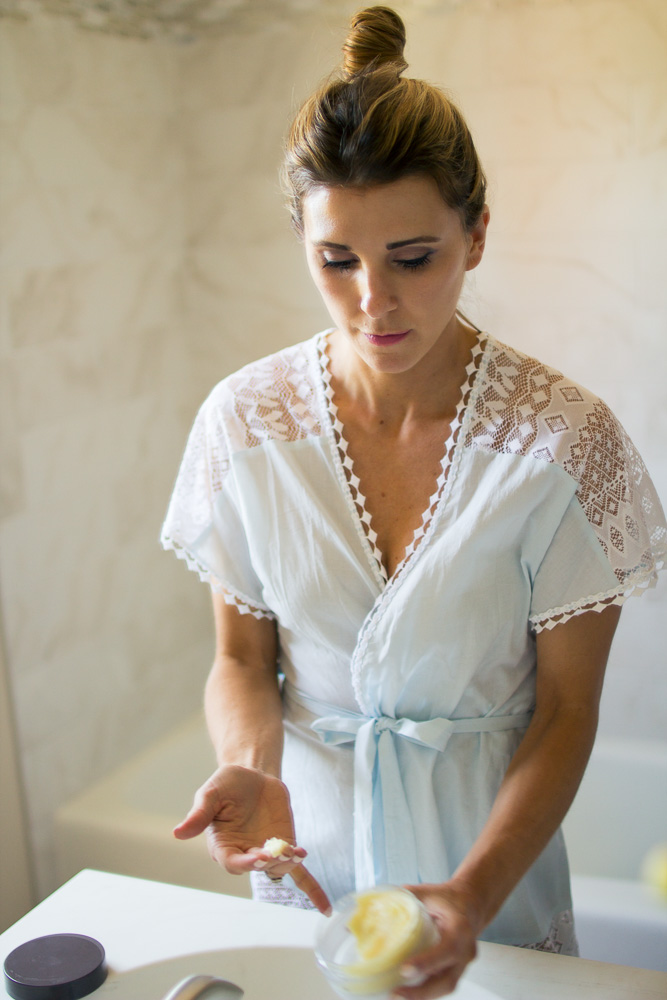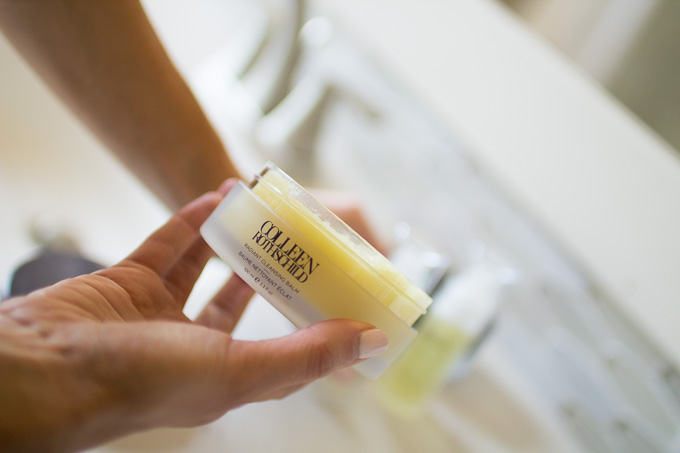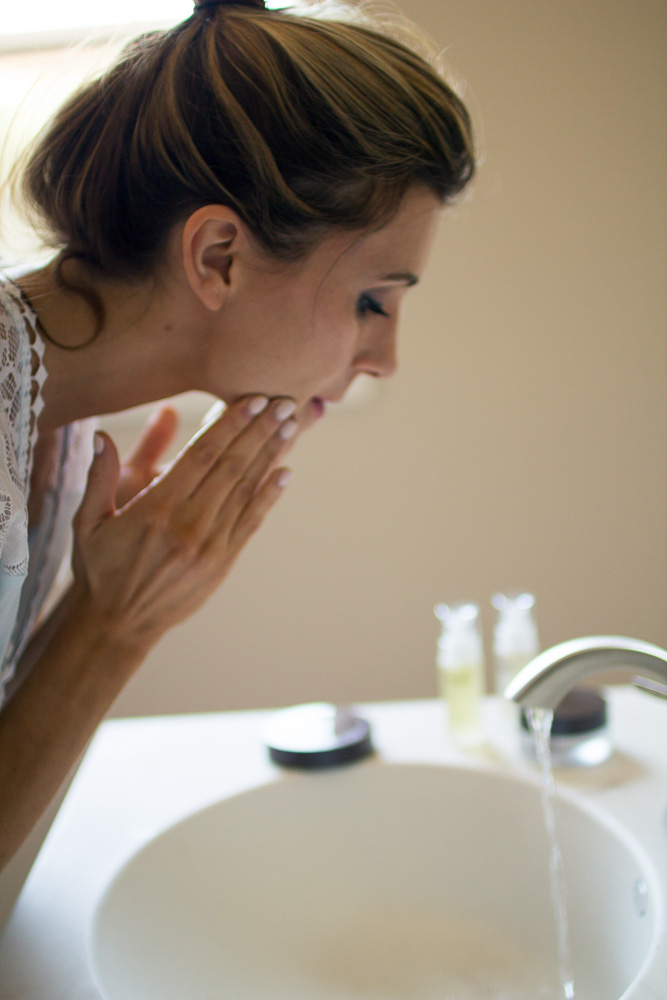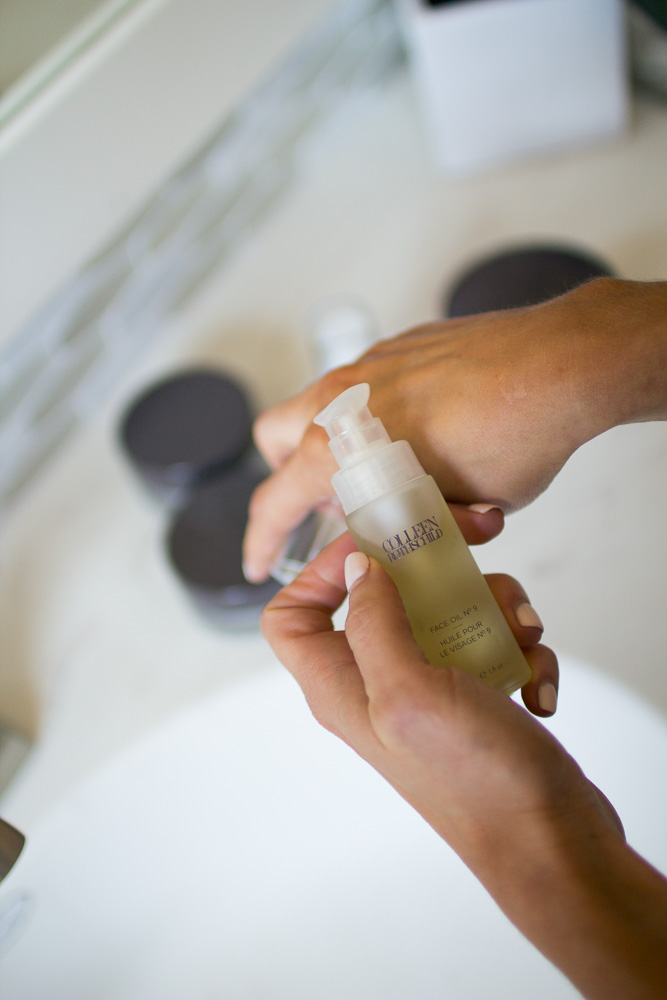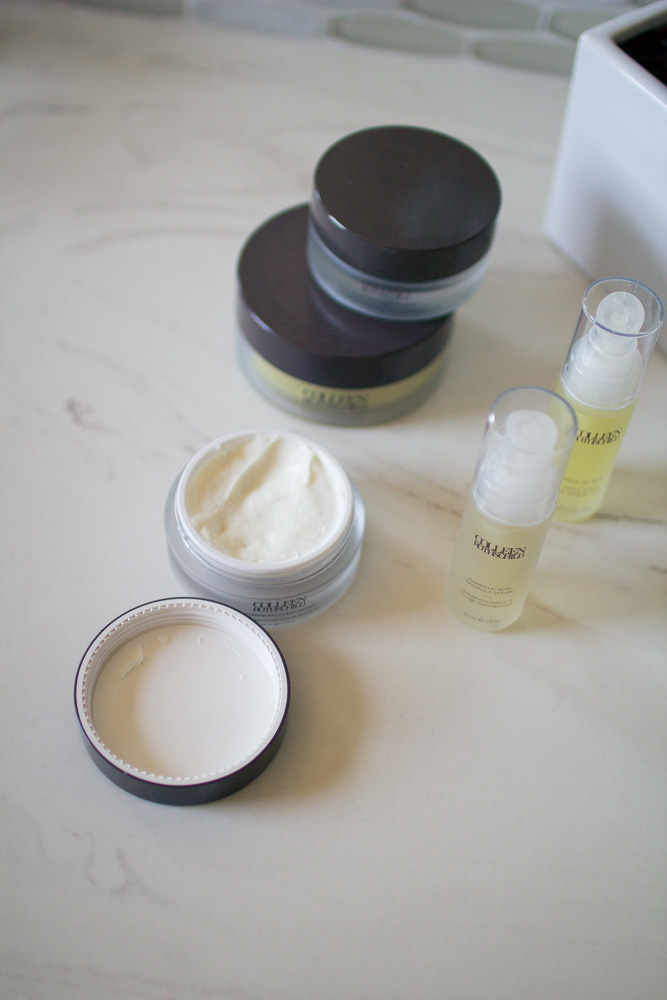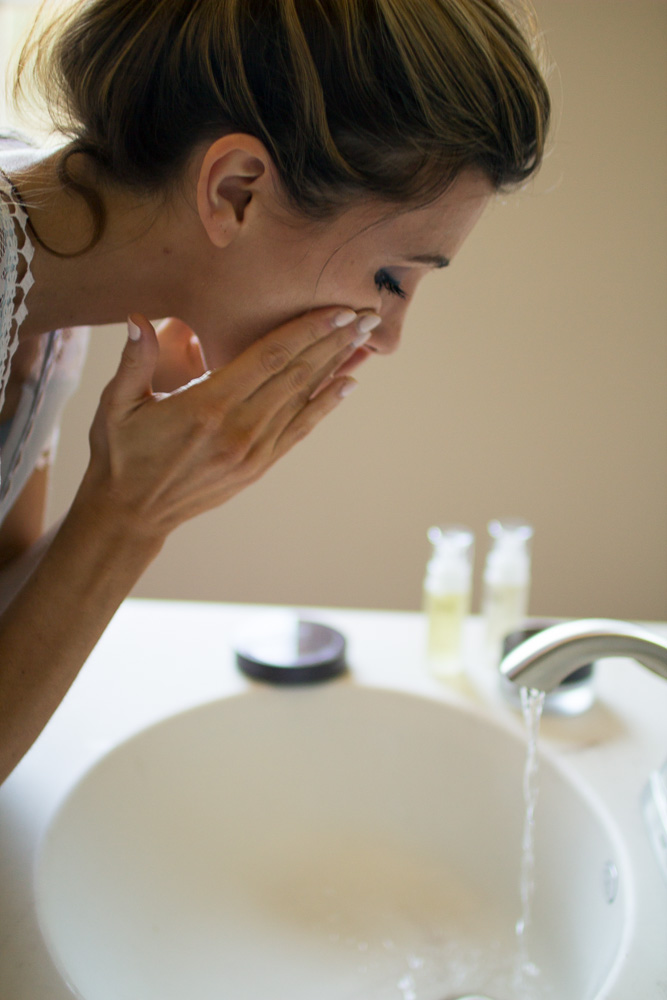 If you guys don't know by now, I am obsessed with skincare and it's probably because my mom has engrained it in me from a young age! She owns a beauty spa, Ave Medical Laser Spa, and is always giving me instructions on what to use and what are the best and most important products. Time to time I love trying new products and sharing on the blog.
I was pretty excited with the opportunity came along to try out the Colleen Rothschild skincare line. I have heard many great things about the line and it did not disappoint.  With 20 years behind the scenes under her belt Colleen Rothschild knows her stuff.  Colleen has put together a wonderful lineup of back to basics anti-aging skin care that gives you everything you need at a level to show results.  I'm going to try to keep short while giving you the basics on each product.  I'll link everything to the Colleen Rothschild site so you can read more. Use code: CELLA20 for 20% off all regular-priced items!
Radiant Cleansing Balm: Dissolves makeup, clears congested pores, and removes impurities, leaving skin balances, soft and radiant. 
If you are familiar with the oil cleansing method, this is somewhat similar. I am a huge fan of cleansing oils.  I cannot sing the praises of this cleansing balm enough. It smells amazing, just like I am at the spa!  My new must have, and favorite product from the collection. A mini facial every time I remove my makeup. Comes with muslin cloth for removal.
Sheer Renewal Cream: Provides maximum levels of continuous moisture while strengthening the hydro-lipid barrier. Next-generation ingredients fight signs of fine lines and wrinkles while evening out skin tone and texture.
This rich luxe cream soothes, while plumps and evens out skin tone. It provides maximum amount of moisturizer while promotes healthy  collagen production.   I preferred to use this cream in the evening.
Face Oil N°9: Combines nice transformative oils that provide an intense moisture boot, deeply nourish thirsty skin and leave your complexion radiant. 
I am addicted to beauty oils. Seriously, addicted I have way more than I care to admit, but good ones just do wonder for my skin. This oil is light and absorbs extremely well. This is an evening oil, although sometimes in the morning on the days I am not wearing makeup I will mix just a drop in with my moisturizer for a nice glow. If you have not added a oil to your skin care routine you are missing out.  Oily skin ladies don't be afraid of using oils. Your skin will thank you, I promise.
Clarifying Detox Mask: Removes trapped dirt and debris. Charcoal acts like a magnet drawing out pore clogging impurities and leaving a more balances complexion. 
This wonderful detoxing mask leaves my skin refreshed and bright. Perfect for when my skin gets congested.  This mask has a nice consistency, no overly thick, dried relatively quickly and did not leave me skin feeling dry.
The aesthetics of this lines packing  is crisp, clean, and simple.  Once you open and start using the products everything about this them feels luxurious.  Anti-aging skin care products can become overwhelming, so many product lines to choose from.  I love that Colleen has taken the guesswork out, now you can invest in a line that delivers exactly what you need, and nothing that you don't.  This is one of the first lines I have seen that lets you sort through product offerings not only and skin type and concern but also climate, everything has been taken into account. I can appreciate that.
Any questions or items I may have missed feel free to email me!
Becky xx

In collaboration in Colleen Rothschild. All opinions are my own.