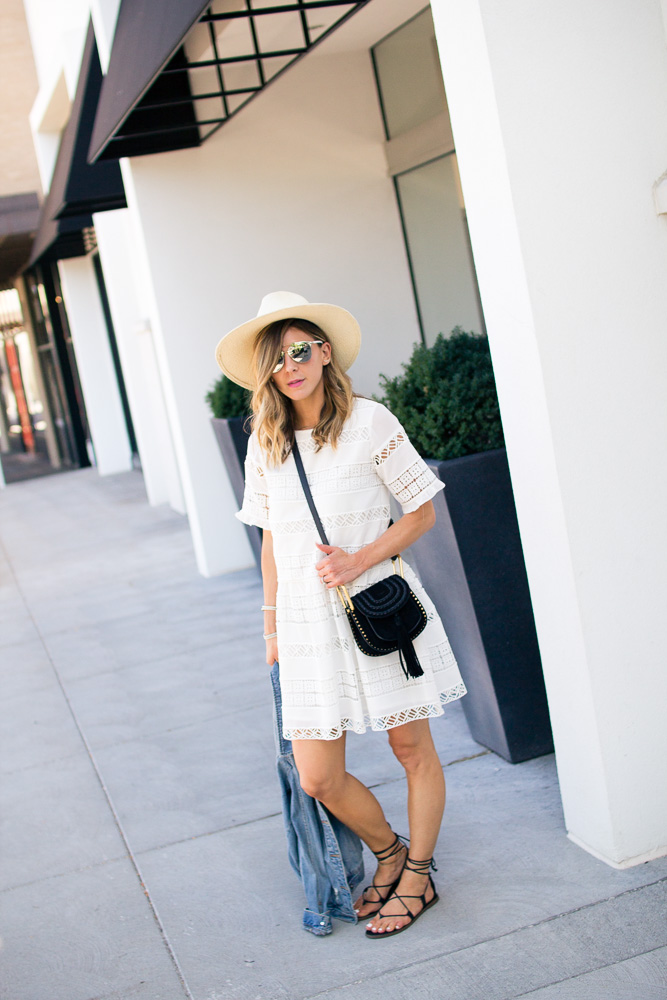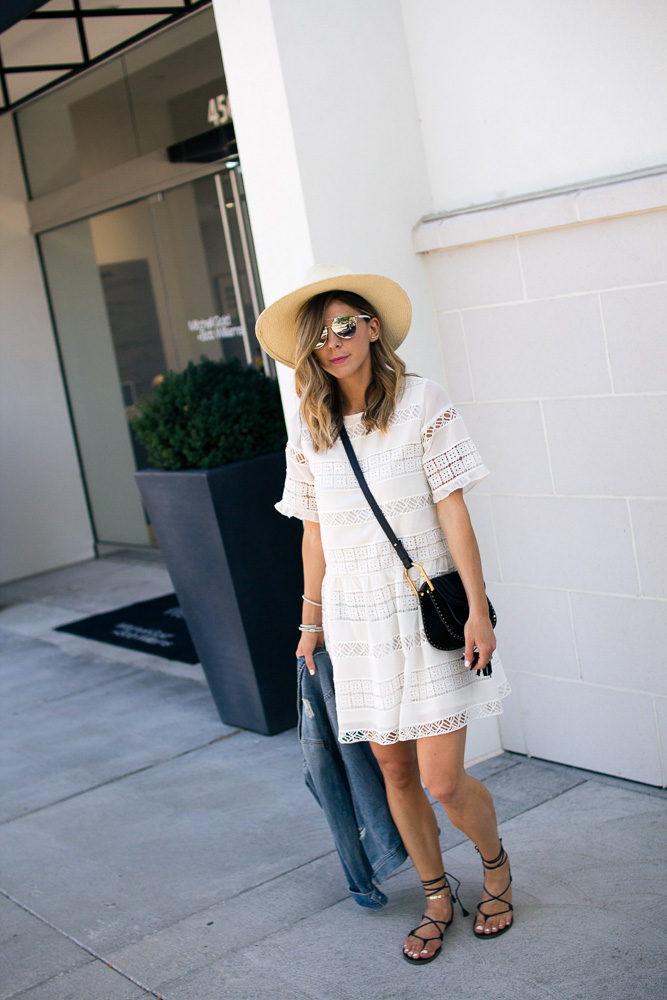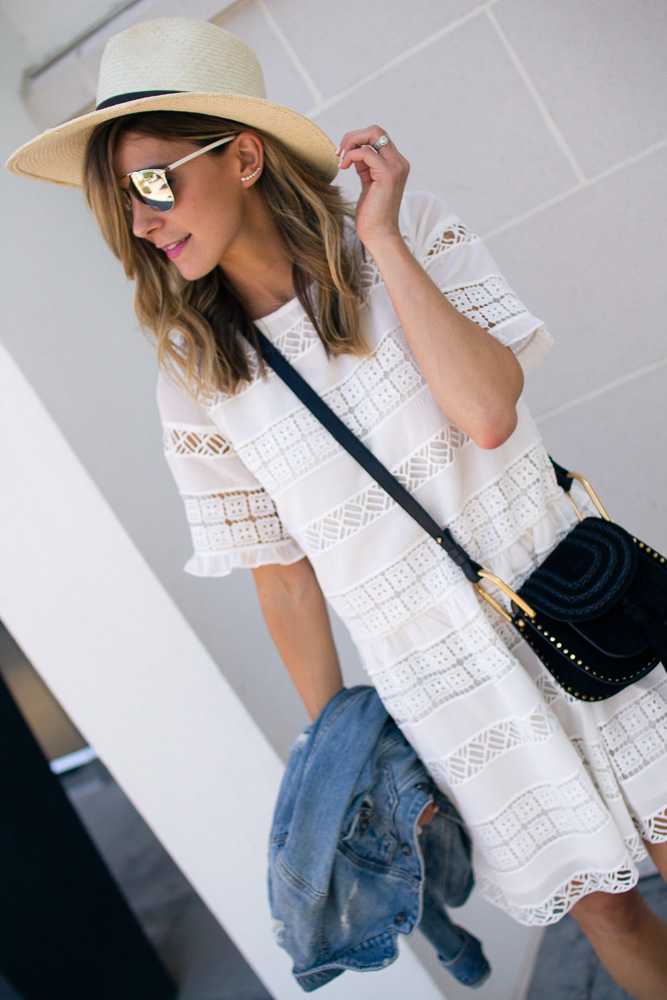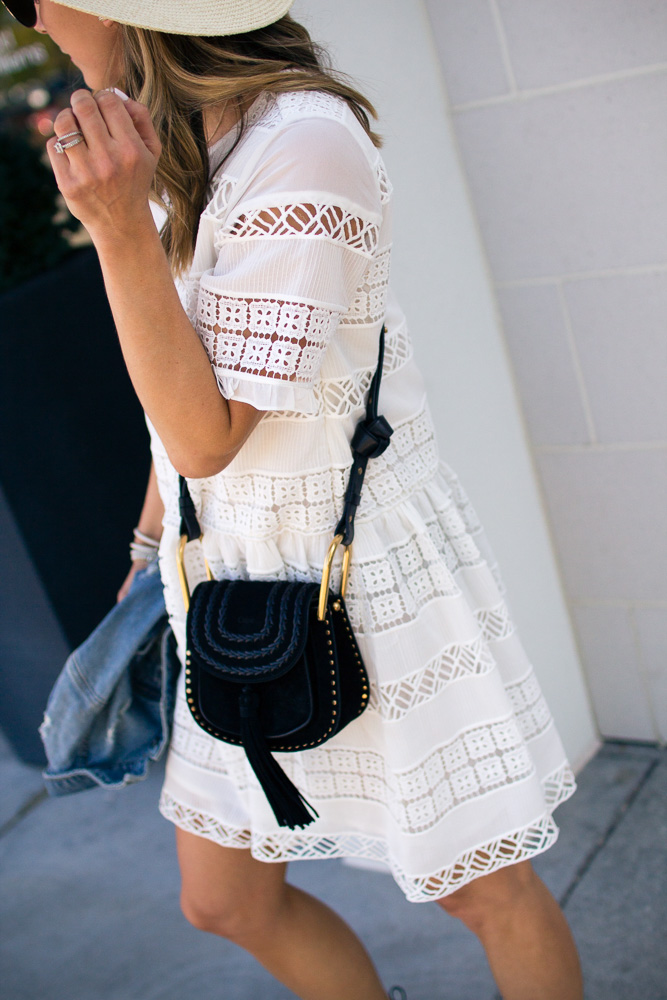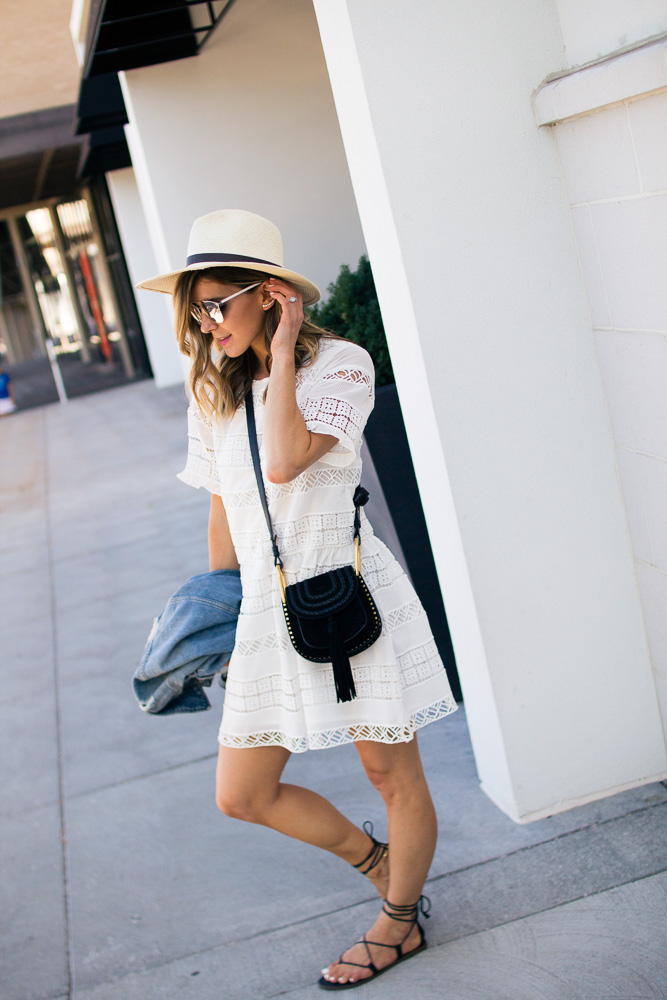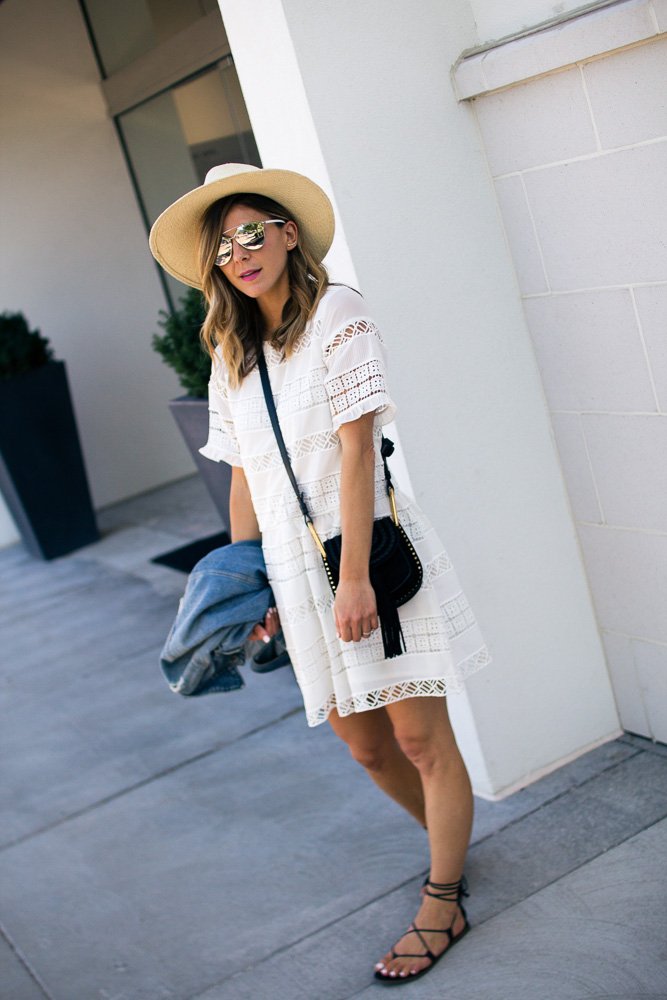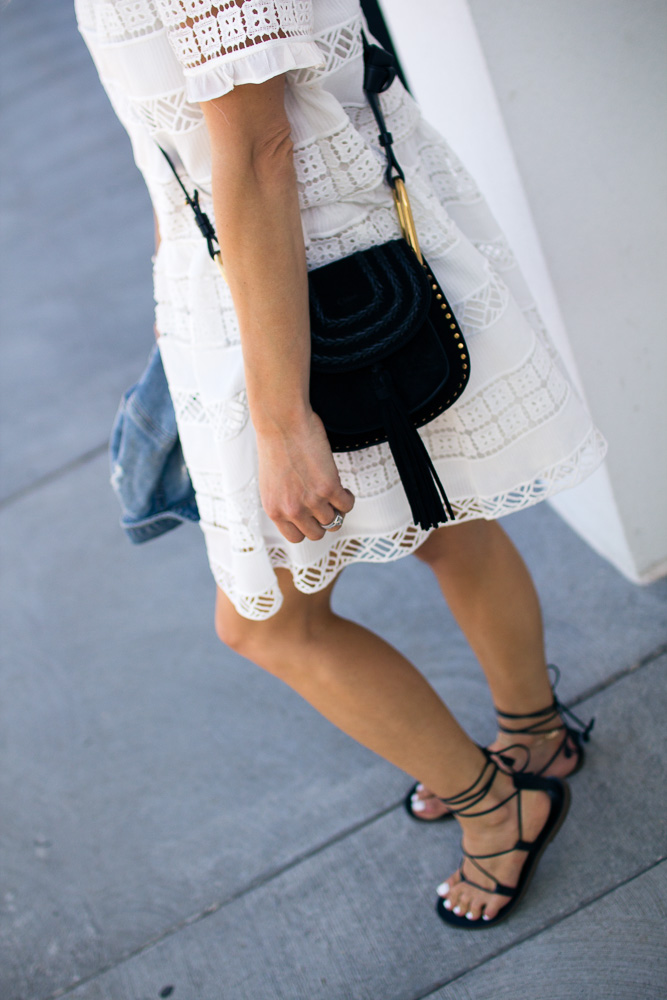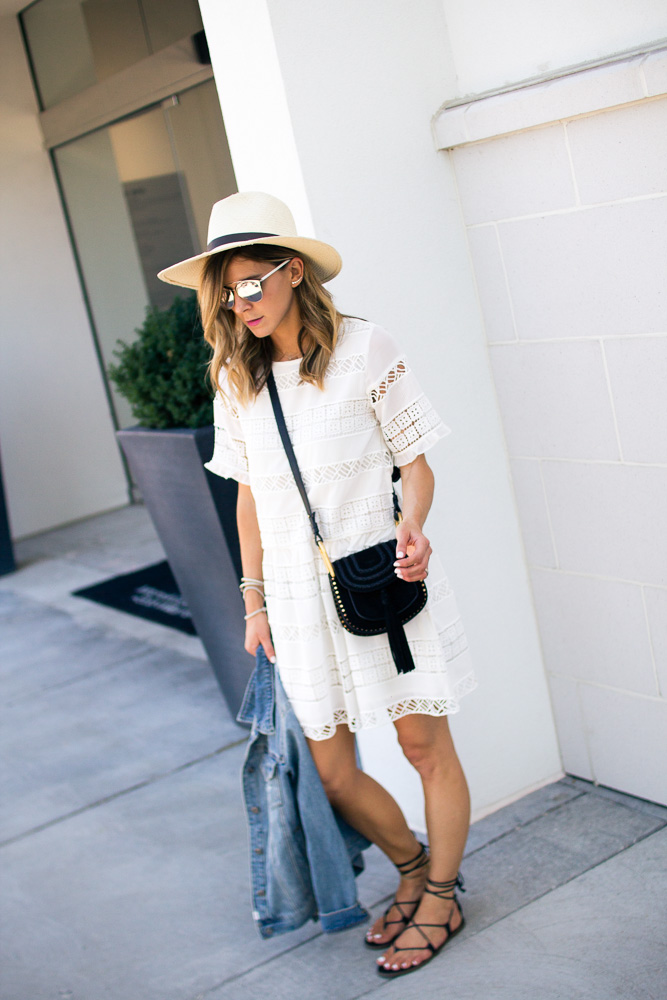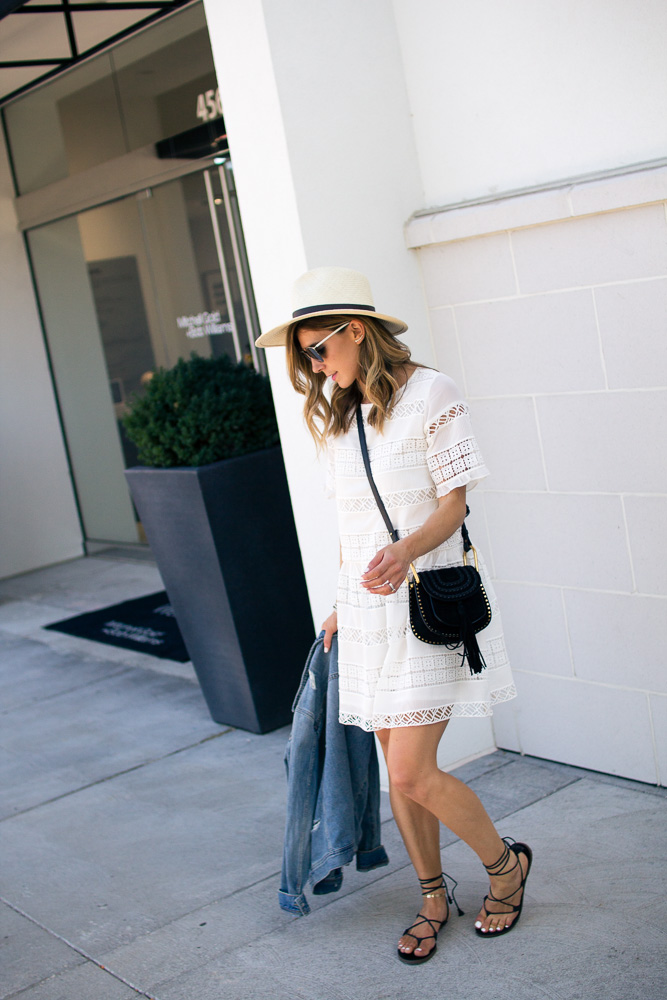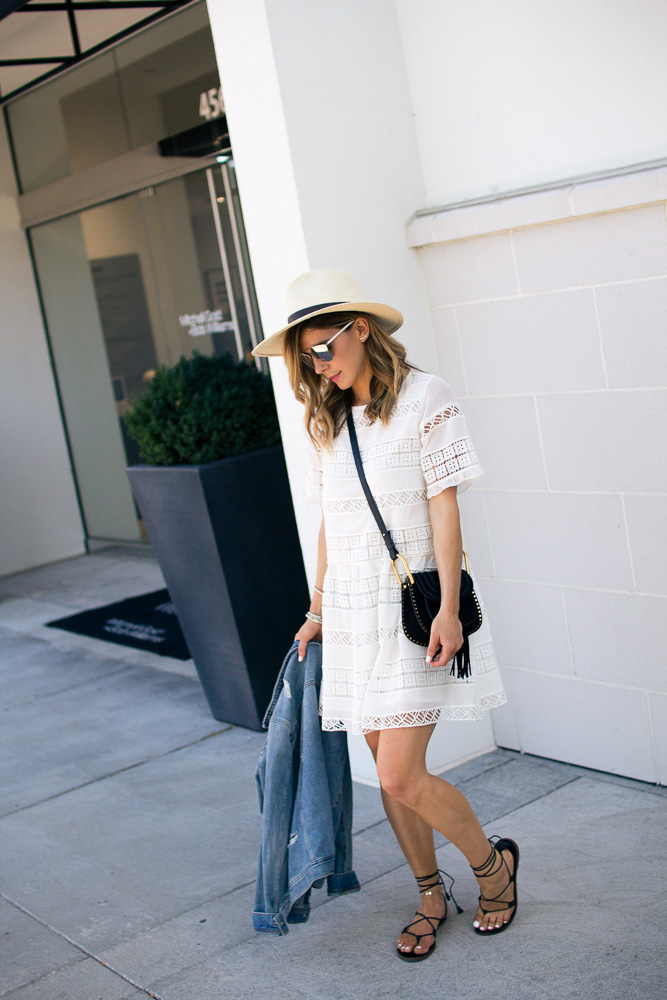 Happy hump day! This week seems to be going by so fast for some reason. Yesterday, Sutton and I went to the pool in the afternoon and that seems to make the day go by so fast. Sutton is my little fish and obsessed with the water. No fear that girl has, she will jump off any ledge and walk into water she can't reach. Needless to say, I can't take my eye off her for a second.
Sometimes you guys ask how I get work done while staying at home with Sutton. I do have someone watch her 3 times a week so I can work, but the other days I am home with her I am still able to get a lot done over her nap or if we play outside I take my laptop with me. Once Sutton goes down for bed around 730pm I work till about 11pm. It's not ideal to stay up that late working at night, but I wouldn't trade my time with Sutton for the world.
This
dress
from
Anthroplogie
is by far one of my favorites I have ever owned from Anthro. It is so darling. I love the loose fit, the cut-out and pretty crochet, all so pretty! Have you seen Anthro'd
dress selection
as of late? I digging it. Below are a few other favorites!
Becky xx

JavaScript is currently disabled in this browser. Reactivate it to view this content.