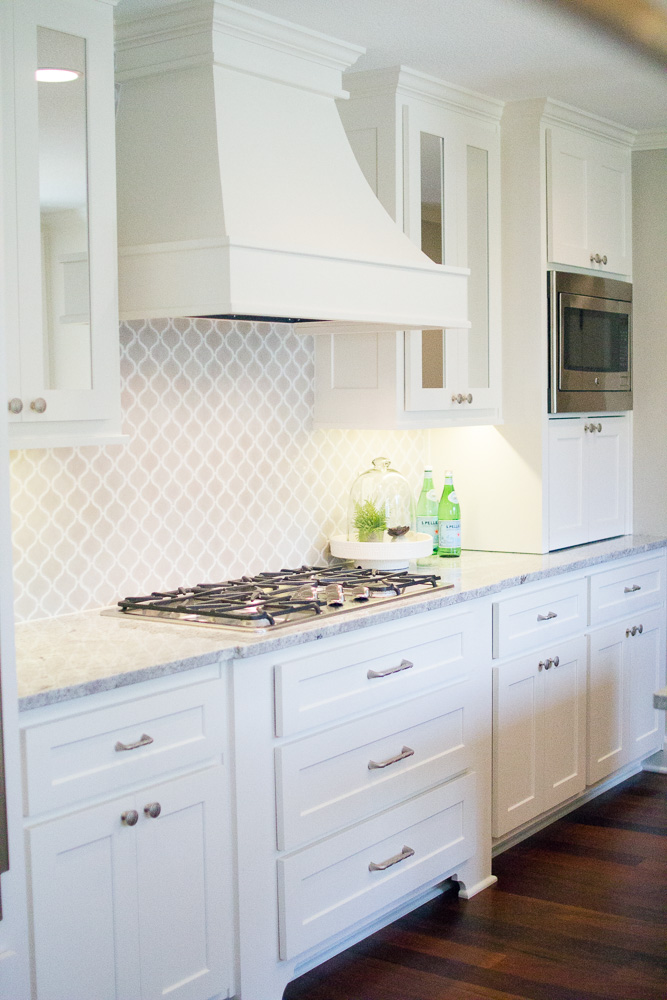 Helping me make a grocery list.
Sutton loves the drawing board.
View inside your fridge from your phone.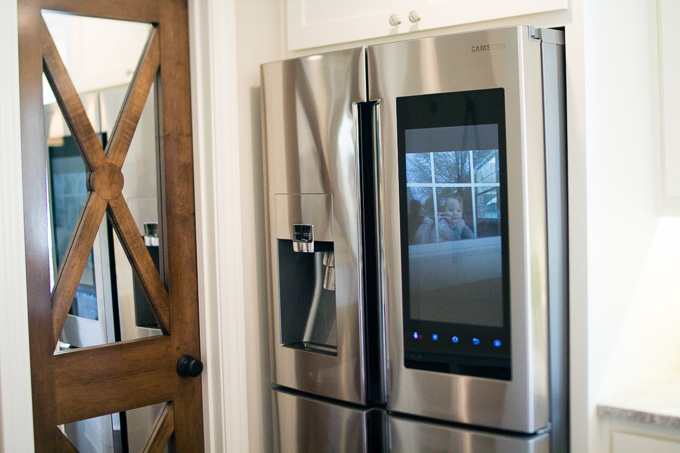 First, it is divided into 3 separate areas: fridge, freezer, and flex zone. This flex zone can be used as fridge or a freezer! We use it as our beverage fridge. It has a wine rack and works perfect for our sodas and waters. We have a deep freeze in the garage, so I don't need or want a lot of freezer space in the house and I love having a separate area for beverages.
My favorite feature has to be the Family Hub. This is amazing – and kind of crazy that your fridge can have all this technology! It has a shared calendar and, with Michael traveling weekly for his job, has become a huge tool for us in staying organized. He often leaves us notes on the touch screen note pad when he leaves for the day. The Hub also has a built in blue tooth speaker! I love to turn on tunes when I am cooking and Sutton loves to dance! Also, our family photos are always on play – gone are the need to clutter my fridge with snap shots…the photo sharing plays the photos for us.
I love how the new Samsung Smart Fridge looks in our new kitchen. So sleek and blends right with with all the clean lines. I shared a few pictures of the new kitchen since I have yet to on here. More to come on that! Stay tuned for another post on how I organize with our Samsung Smart Fridge! Tell me some of your tips or questions and I will be happy to answer and share on my next kitchen post!
Becky xx