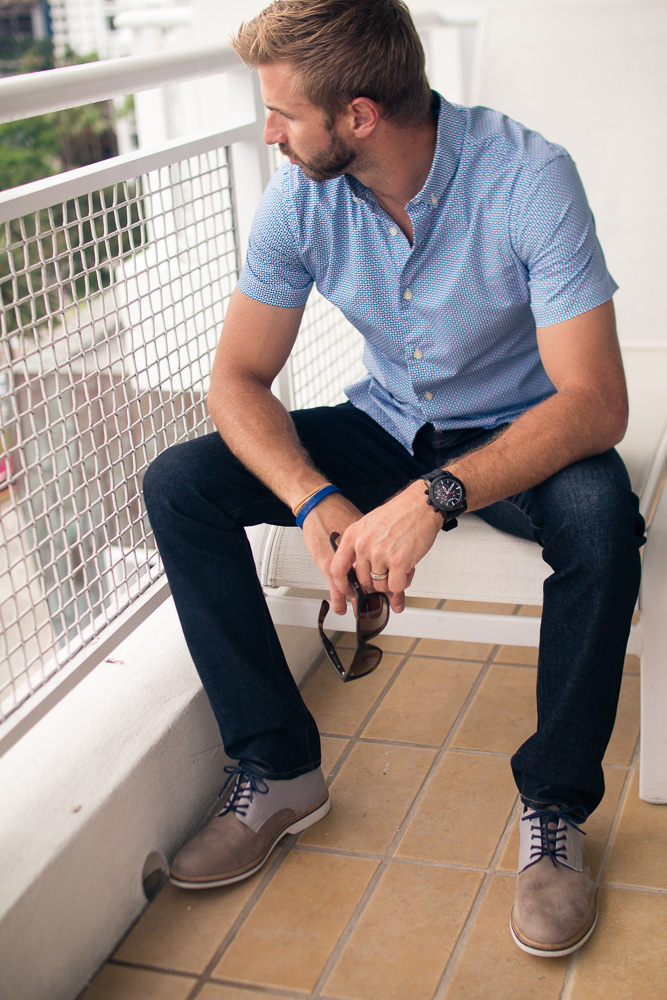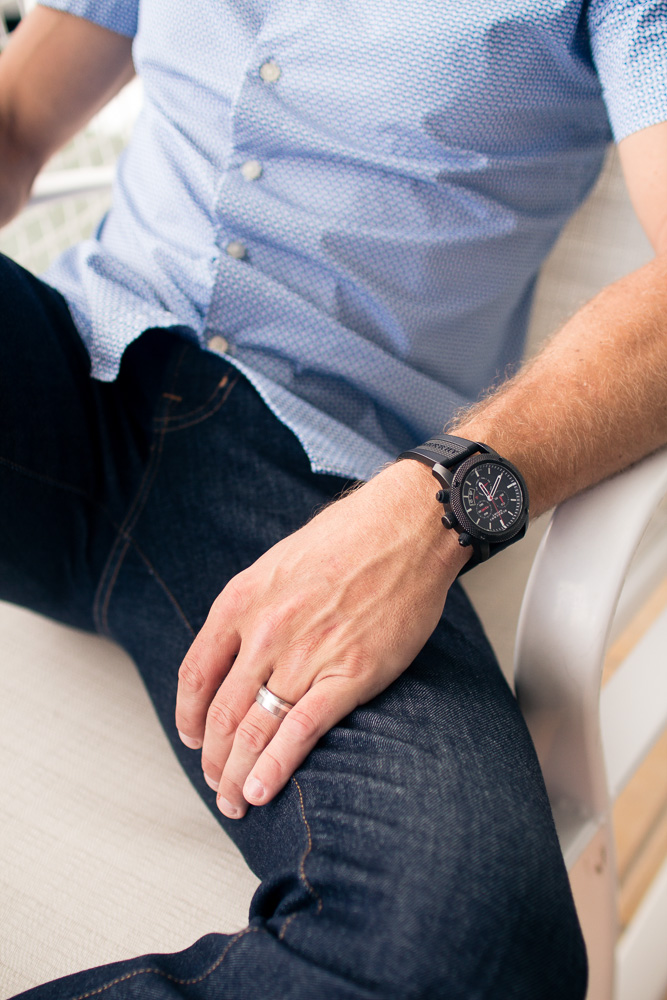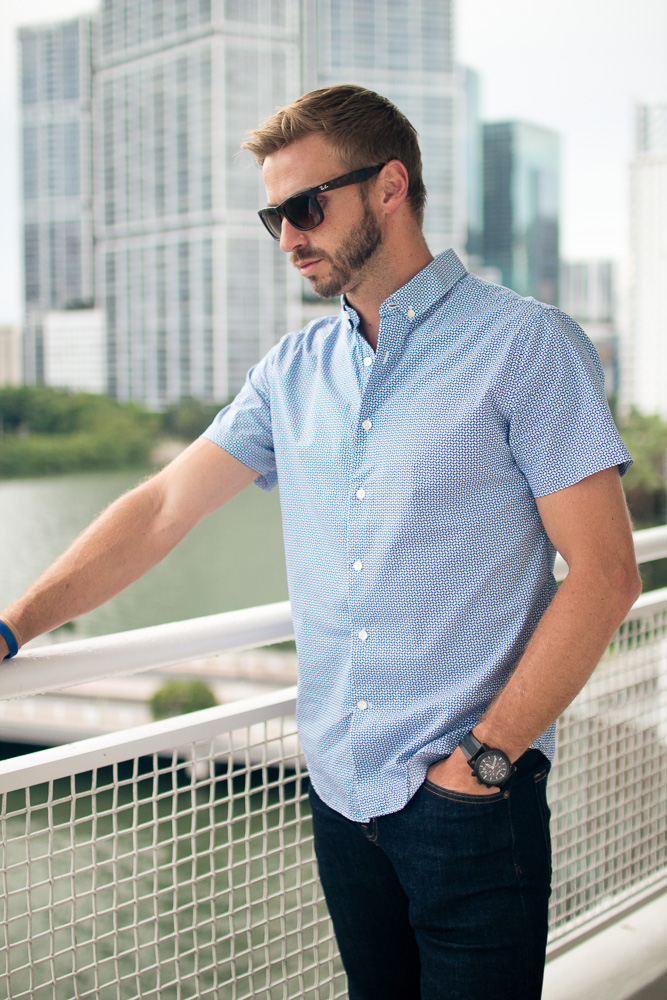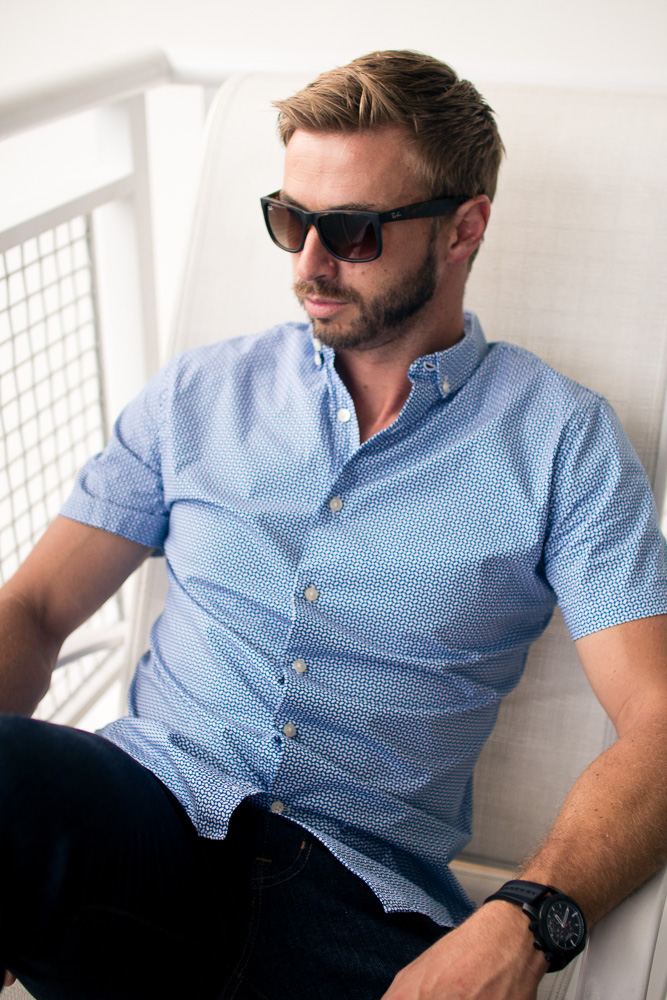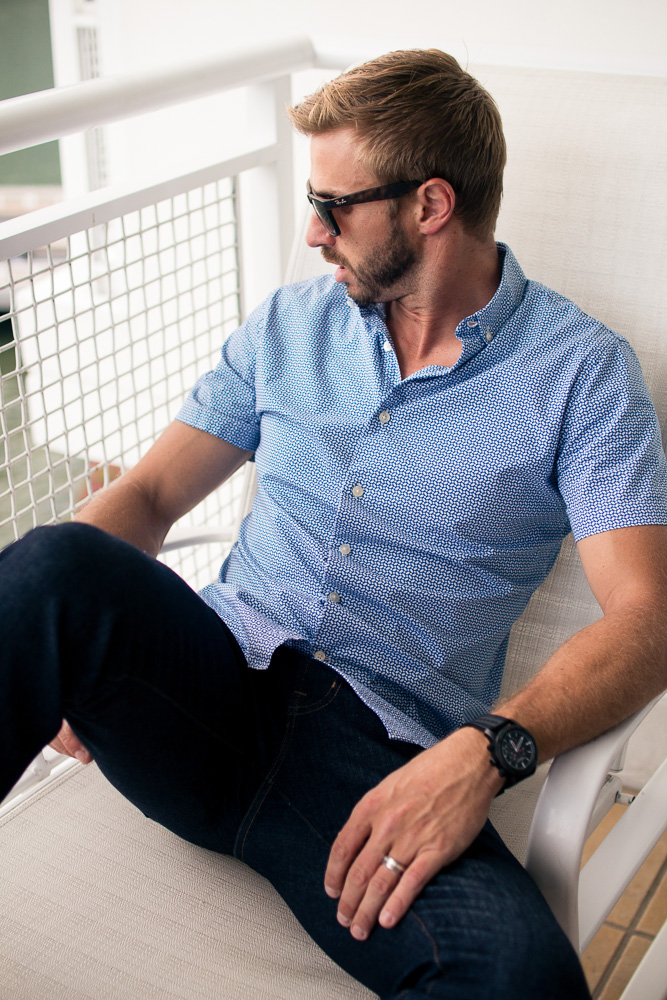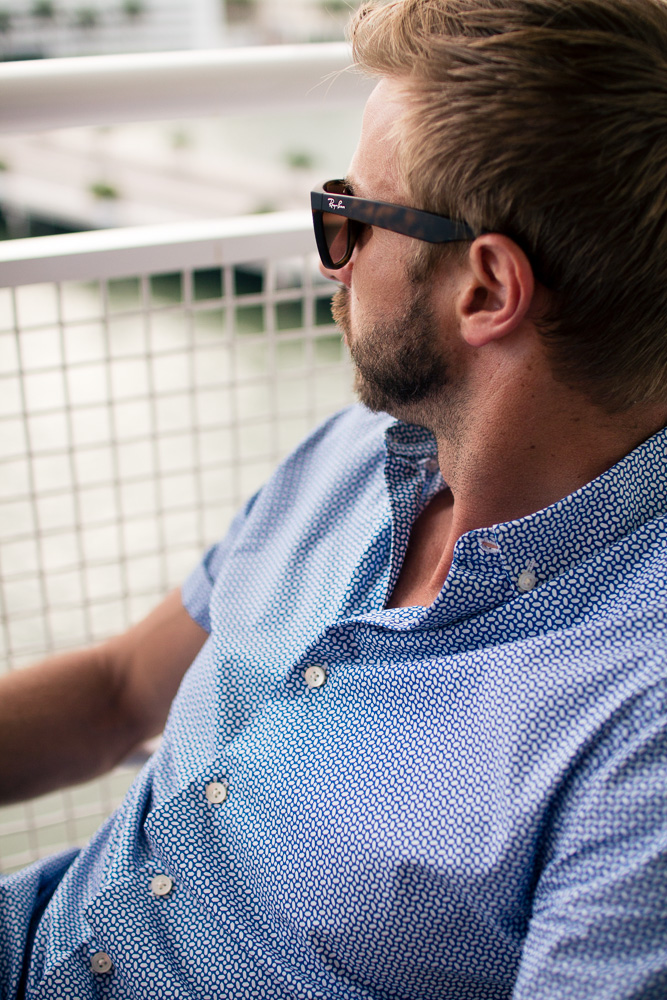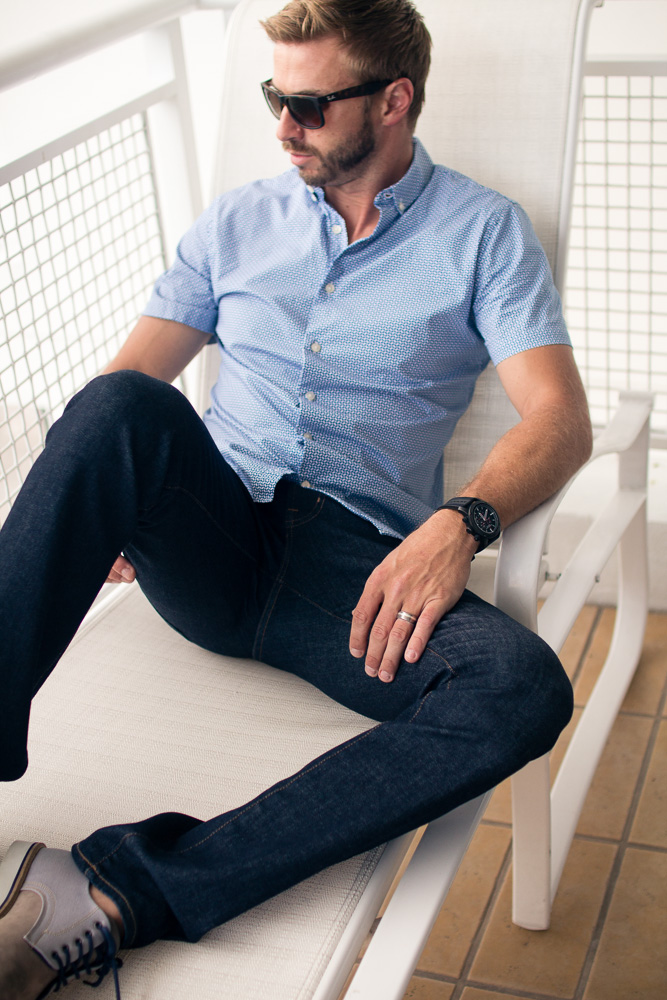 I took these photos of Michael on our mini vacation (blog post coming soon) last weekend in Miami. He was enjoying our amazing view from our hotel room and looked so handsome, I just had to. He doesn't like getting his pictures taken so this is a rare occasion, but I wanted to share some of my favorites gifts I have given him with Father's Day next weekend.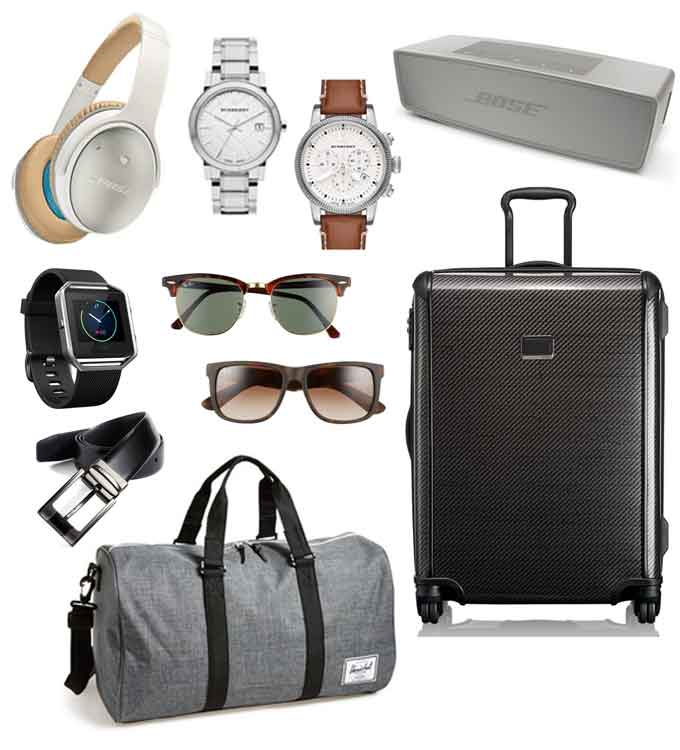 The first really nice gift I ever gave Michael was his
Burberry watch
(that he is wearing) and I gave that to him on our wedding day. It is crazy to think that is almost to the date, four years ago and it is still one of his favorite accessories he owns. Every guy loves a nice watch and the fact that he can wear it daily and it will never go out of style you really can't go wrong. Some of my favorites watches for him are
Burberry
. I got him a dressier Burberry last year for our anniversary.
Sunglasses
are another great gift for him. Michael is really picky about his sunglasses, so he likes going to
Nordstrom
where he can try on all his favorite brands to find the perfect pair. These
ray-bans
he just recently got for our trip and I love them.
Luggage.
Michael travels often for work and having sturdy, durable luggage that he can use over and over is nice to have.
Tumi
makes luggage and this duffle is perfect for overnight trips where he isn't packing a whole lot.
Bose products
. Say the word 'Bose' around my husband and you instantly have his attention. Their products are amazing and if you own one then you know how great they are. Michael really wants these noise cancelling headphones. My brother-in-law owns them and they are pretty awesome! Give you guy these and he will love them!
Fit trackers
are all the rage these days and make for a great gift for the man in your life. Not only will it keep him healthy, they are also a lot of fun and can be something you enjoy together. Whether he is a fitness fanatic or a beginner these devices are so innovative and interactive they will have him moving in no time and have him excited about exercise.
Father's Day is next Sunday, June 19th so plenty of time to get him the perfect gift. Hope this makes finding him something special a bit easier. Now tell me, what are your favorite Father's Day traditions?
Becky xx
In collaboration with Nordstrom.

JavaScript is currently disabled in this browser. Reactivate it to view this content.