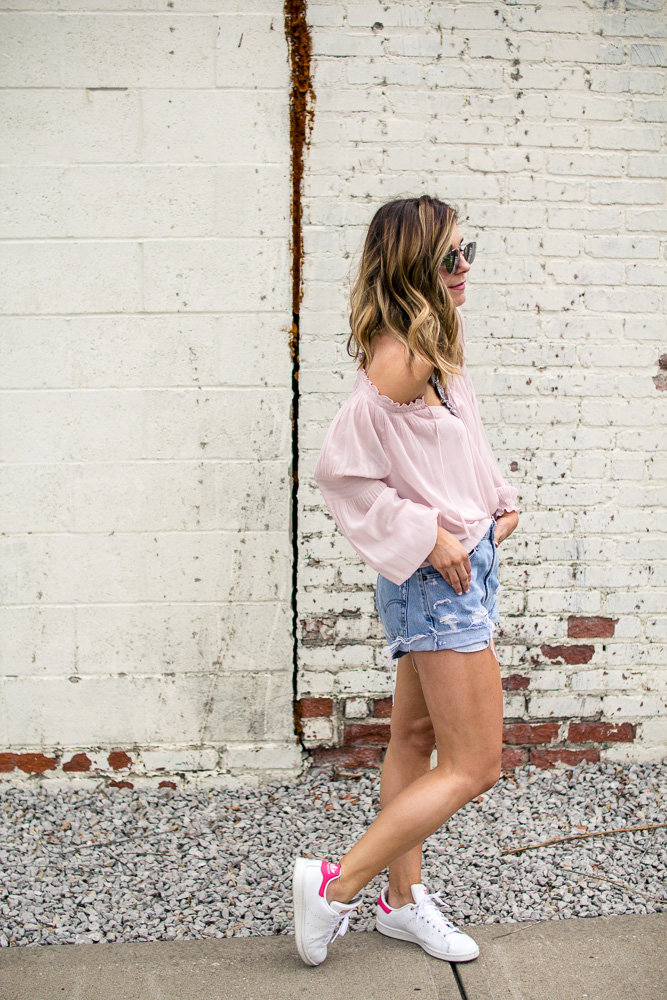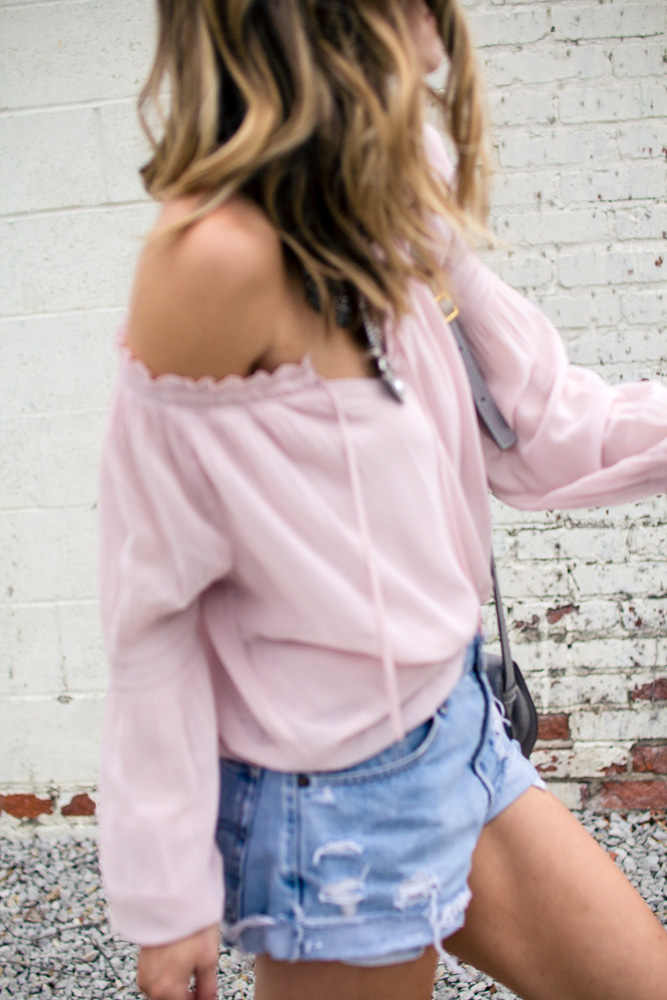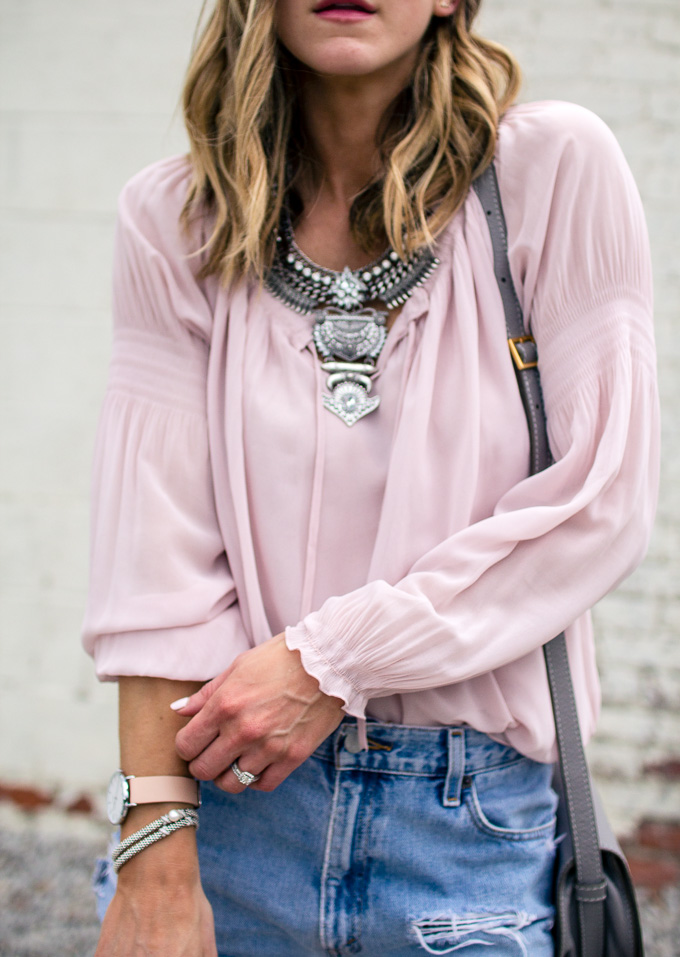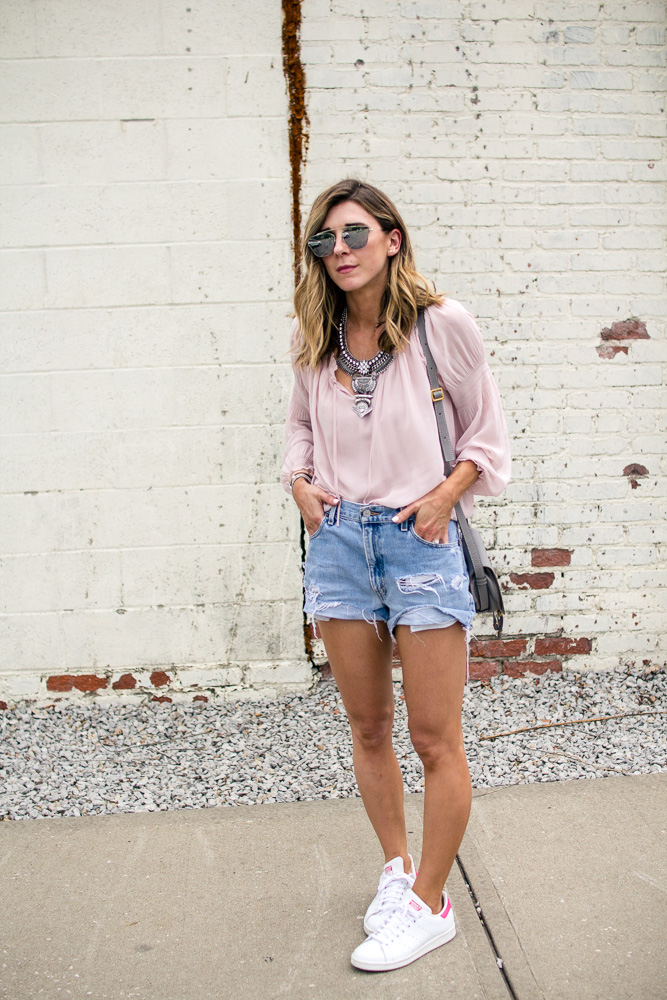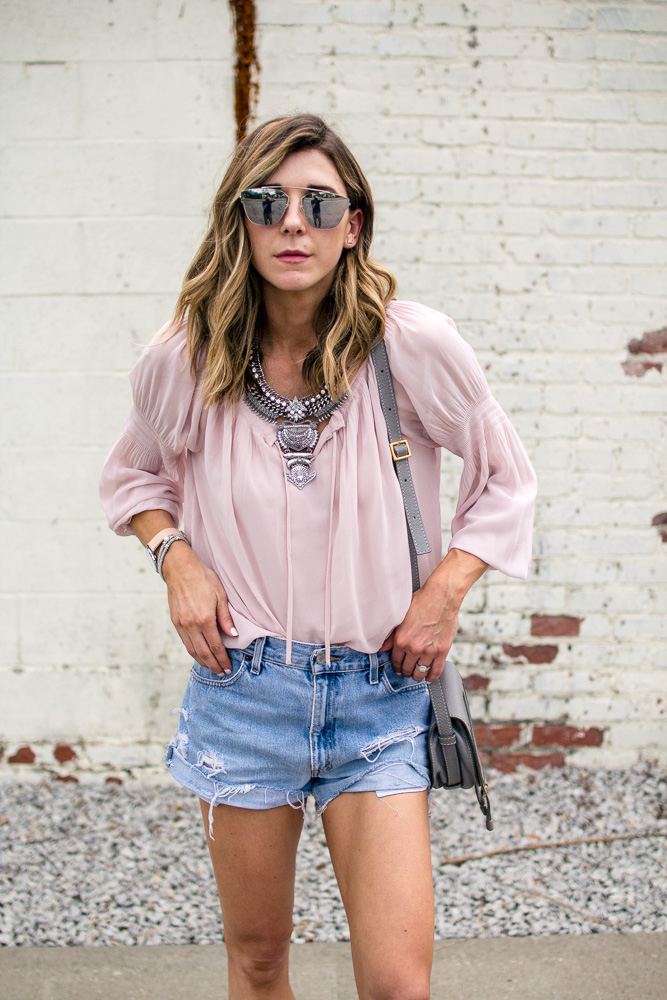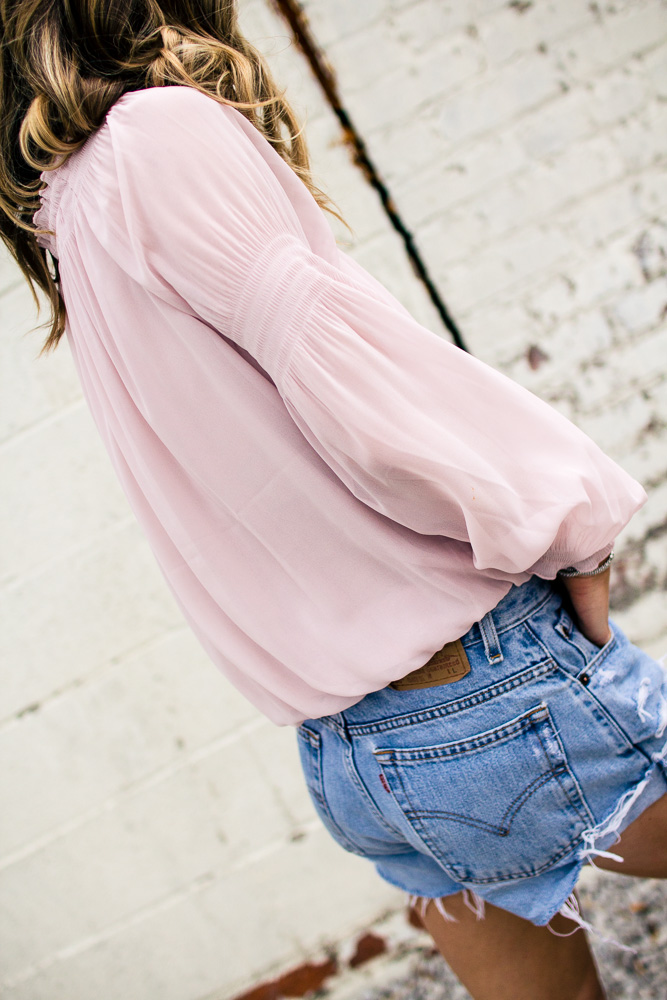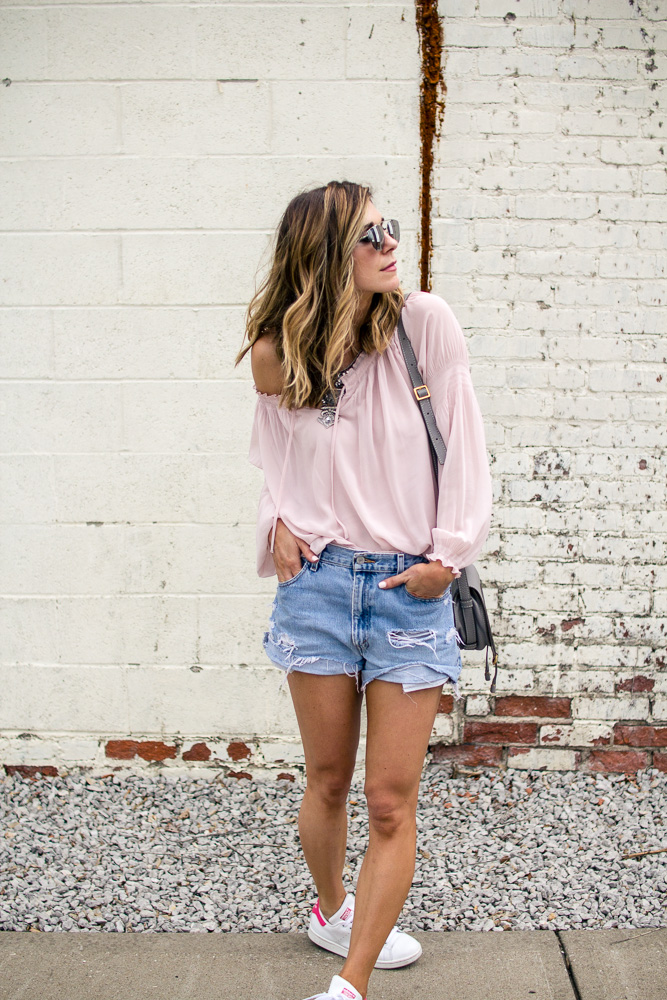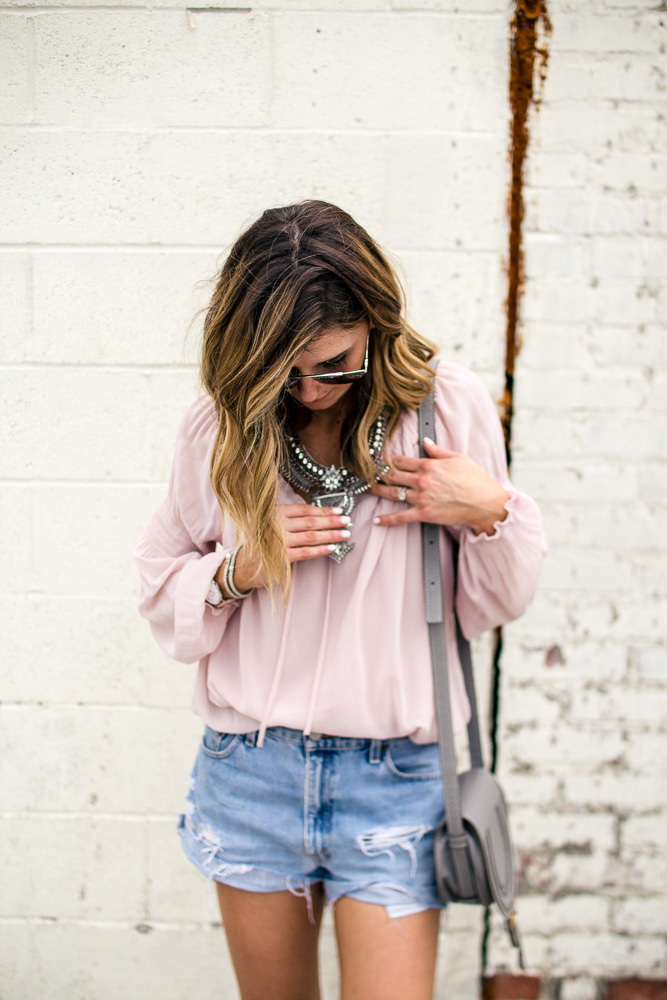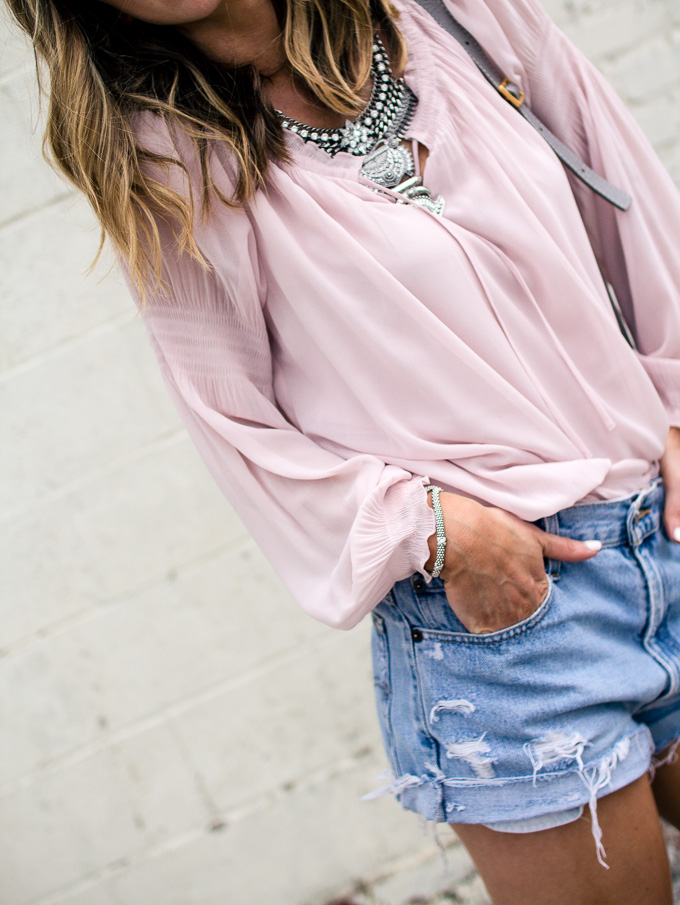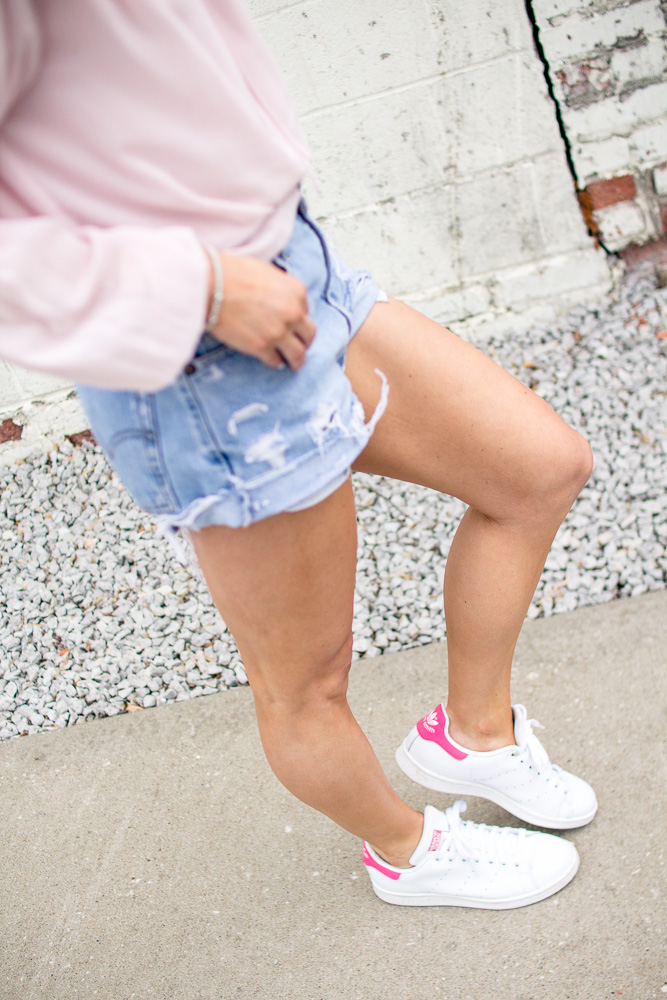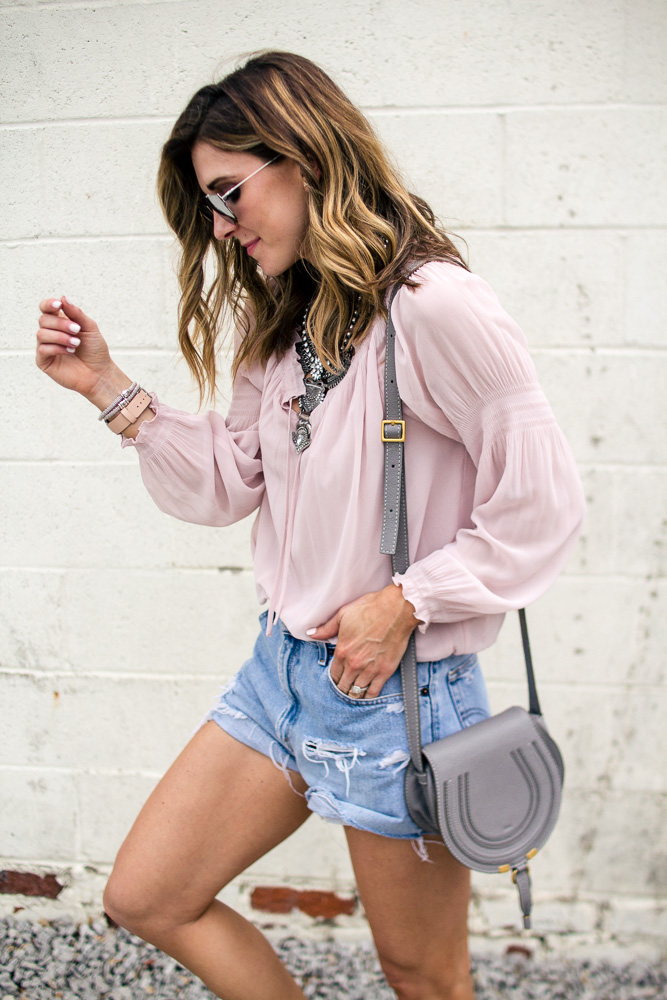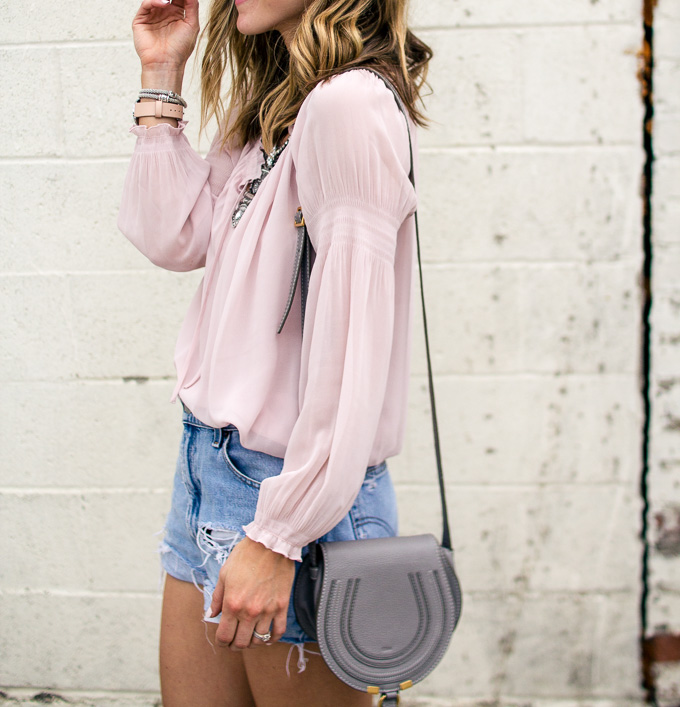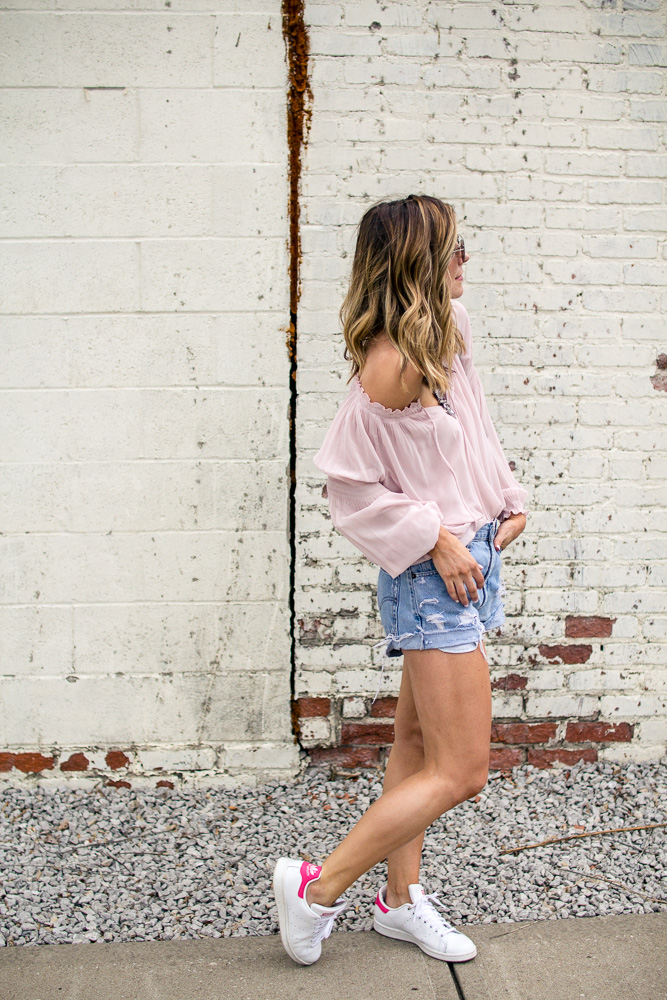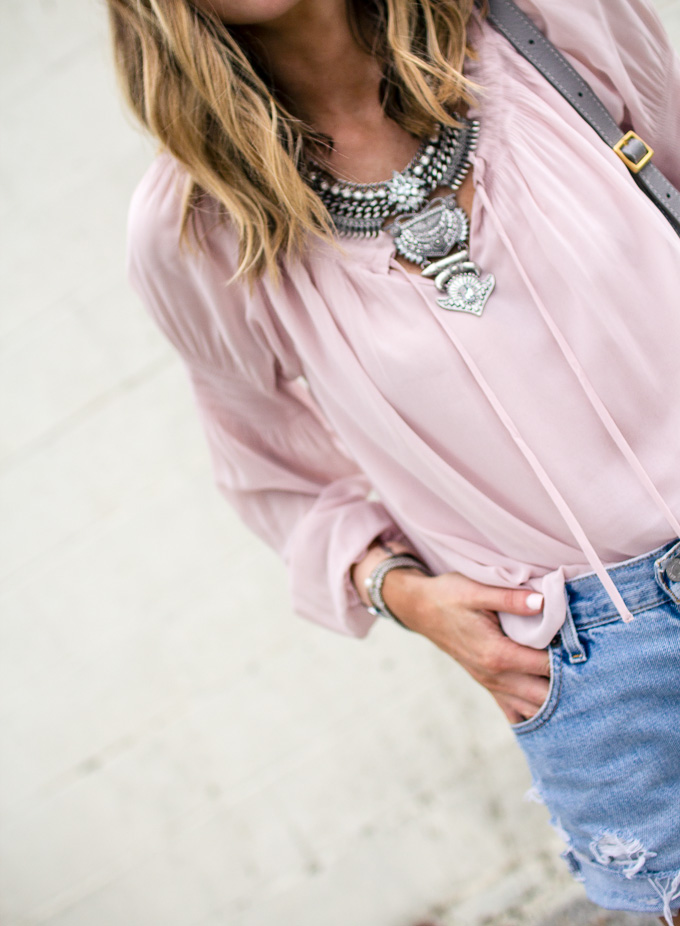 Cut-off denim shorts should be one of your staples this season. I love a classic pair of Levi's (
here
and
here
) and you also can't go wrong with a pair of
One Teaspoon
. They really can go with everything. In keeping with my love to mix dressy and casual, I paired this
off-the-shoulder tie-neck blouse
and
statement necklace
. A fun look for date night or happy hour with you gals.
Friday Five Things on my mind…
1. Michael was on a work trip for over a week and got home this past Wednesday. Needless to say, we are going on a date night tonight and I can't wait.
2. I still have yet to finish decorating our home. I am waiting on new couches that I ordered that will take 10 weeks until I finish decorating. Once they get here I am getting this sh*t done and decorated. I plan on doing our Kitchen tour on here very soon. Any favorite places you shop for home decor? I need help.
3. Since I did the Halo Laser last week, my face is pretty much back to normal. I still have some mends (microscopic epidermal necrotic debris) to shed which is normal. But if you didn't know I had a laser done, you would have never noticed I got anything done. And as mentioned on my snapchat I am doing it to help my overall complexion -shrink my pores, get rid of acne scars and brown spots. The Halo is known for giving your skin a glow post treatment, hence the name.
4. I make tacos at least 2 times a week and then there is always leftovers so I eat tacos or some sort of mexican themed meal a lot. I started making burrito bowls (more lettuce than rice) and love those but I really need to change it up. Any good ideas?
5. On that note, I eat avocado every singe day almost, either making guac or having avo toast. Addicted and it's so good. Any good avocado recipes I should try??
Hope you all have a fab weekend! Stay connected via snapchat and instagram. Love you guys!
Becky xx

JavaScript is currently disabled in this browser. Reactivate it to view this content.