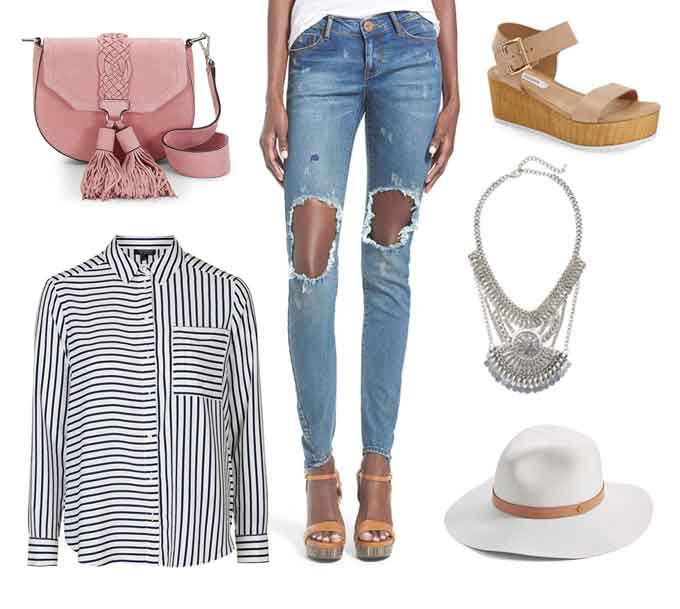 Sharing another installment of fives on Friday, where I share five things on my mind or you didn't know about me and five favorite finds of the week.
1. From the advice of our friends, we got Sutton a potty chair to start familiarizing her with it early on and she picked it up so fast. She will go pee on her
minnie mouse potty chair
if she's naked. So moral of the story, start early with your kiddos if you can. It can't hurt anything.
2. Kansas City gals! I will be having a closet sale this Saturday at Addie Rose Boutique from 10am-12. Come shop and sip mimosas and say hi!
3. Packing sucks! We started last weekend and have been slowing getting things done. Any tips or advice? I do have wardrobe boxes which are so nice to move clothes.
4. Anyone else's kiddos still on their old schedule with daylight savings? Sutton is, she was going down around 715pm and waking at 715am but now she is going down at 815pm and waking at 815am. I am for some reason staying up way later than normal.
5. I watch murder mystery shows every night when I get into bed. Forensic Files is one of my favorites.
Onto my five favorite finds of the week, which is actually six this week;)
1. Rebecca Minkoff is killing it this season with her handbag and clothing collection. My latest obsession this
pink suede purse.
So adorable.
Have a great weekend, friends!
Becky xx

JavaScript is currently disabled in this browser. Reactivate it to view this content.