This post was sponsored by DSW Shoes.
Jeans here // BCBG Studded Flats here // Blazer here // Purse here
Fall has officially begun, and that means it's time to pack away the sandals and flip flops and break out the boots and flats. Right now, the temps are still back and forth between summer and fall, so on warmer days I love a lighter option like these studded
BCBG flats
from
DSW Shoes
. I love the studded details and did I mention they come in red? They look exactly like a designer brand that is 10 times more expensive and are super comfortable. They pair great with ripped jeans and a blazer for my weekly meetings, and also look great with a long-sleeve maxi I wore the other day. Booties are another great option to take you from summer to fall and
DSW Shoes
has a fab selection and in so many different styles and colors. What are some of your favorite shoes for fall?
I wanted to share some of my current favs at DSW Shoes below.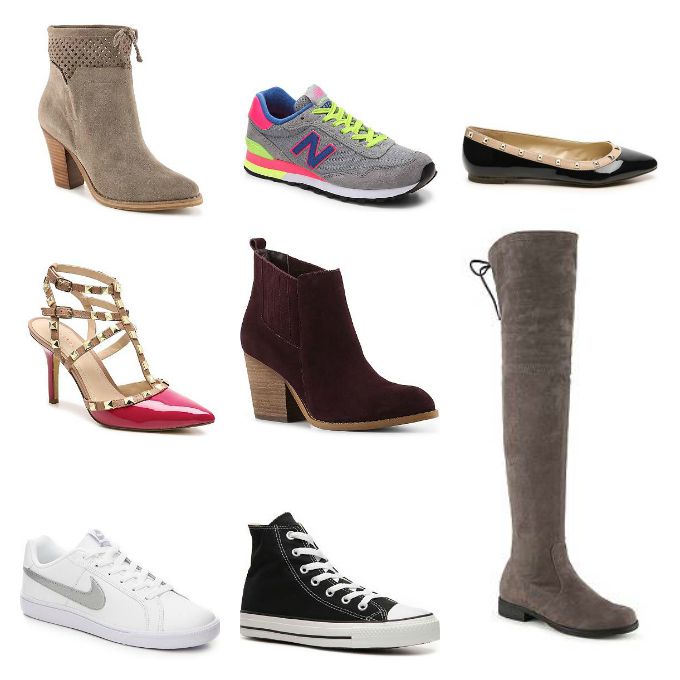 At DSW, we believe that shoes have the power to bring out something great in everyone. So no matter who you are or how you dress, we've got just what you need. Shoes say a lot about you.
Spend a little. Say a lot.