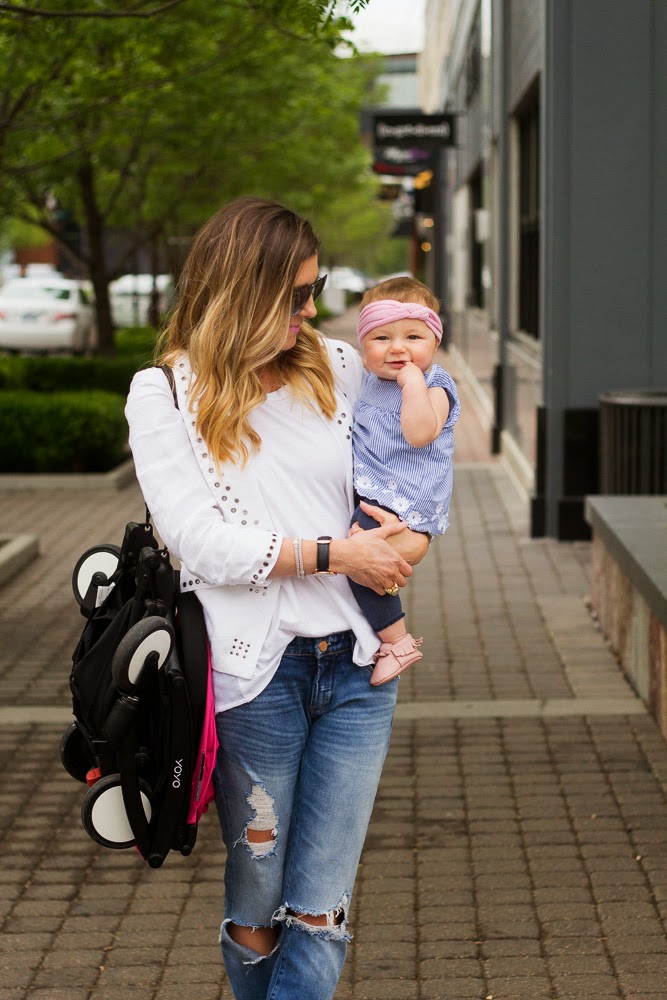 Sutton is already 9 months old! Crazy to think we have survived thus far! 😉 So today I am sharing our favorite and most-used baby essentials in our home.
1)
BabyZen Yoyo Stroller
– This stroller is quite amazing. If your family loves to travel then this is the stroller you need. This stroller is the first that folds down small enough to fit in an overhead bin on an airplane. You can unfold this stroller with one arm, while baby is in the other. It's compact, and the most lightweight stroller out there. It turns very easy and Sutton seems to love it. The backrest is reversible, it has a carry strap, rain cover, travel bag, and under seat storage basket. When we travel to our parents we love to take this stroller, since it folds up so small and leaves more room for packing everything else we need to take with in our car.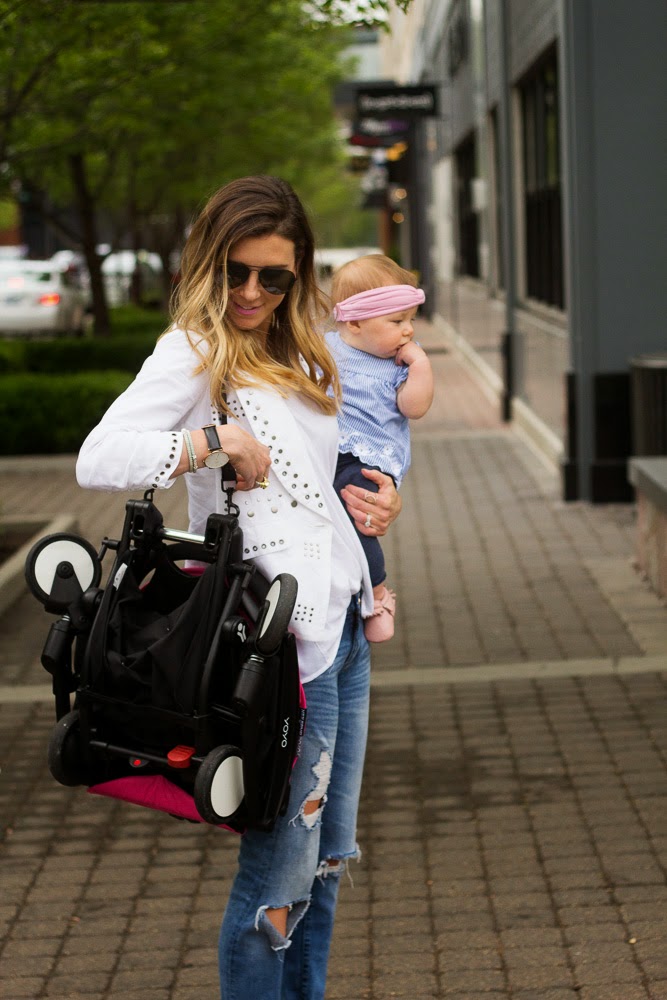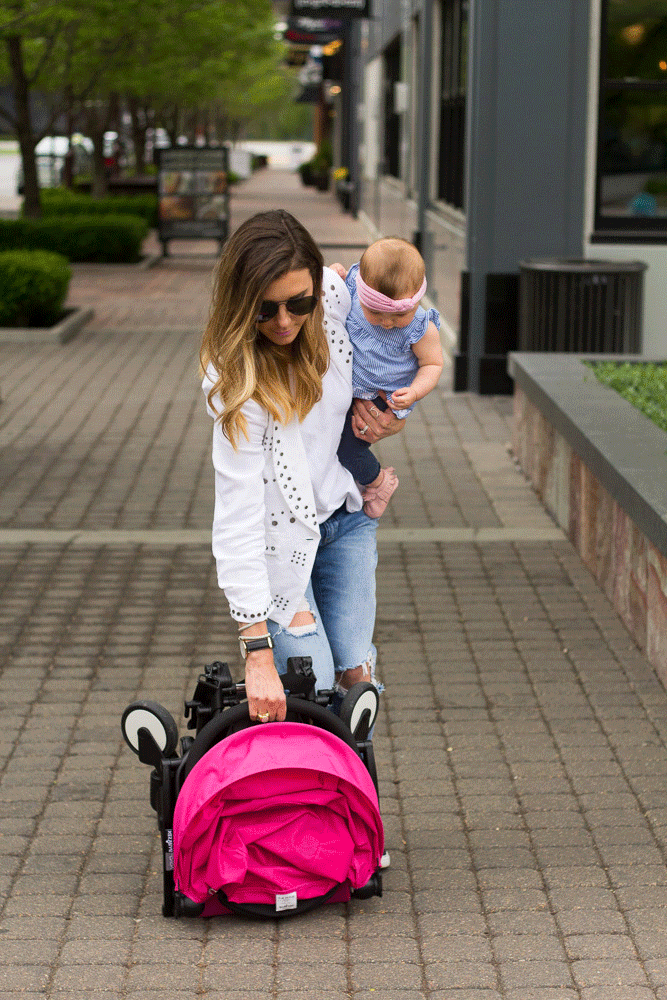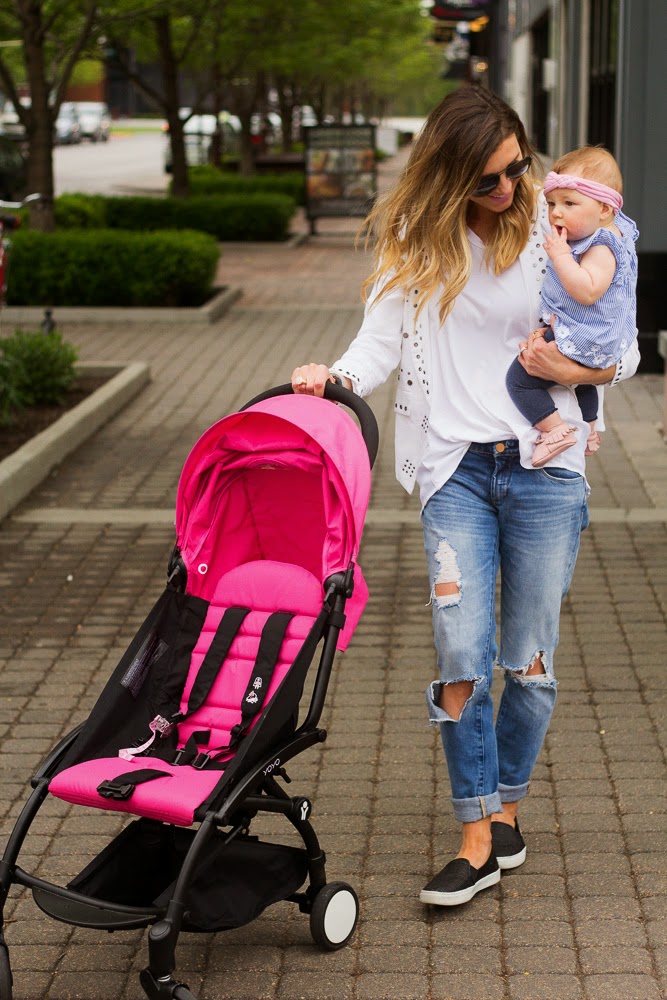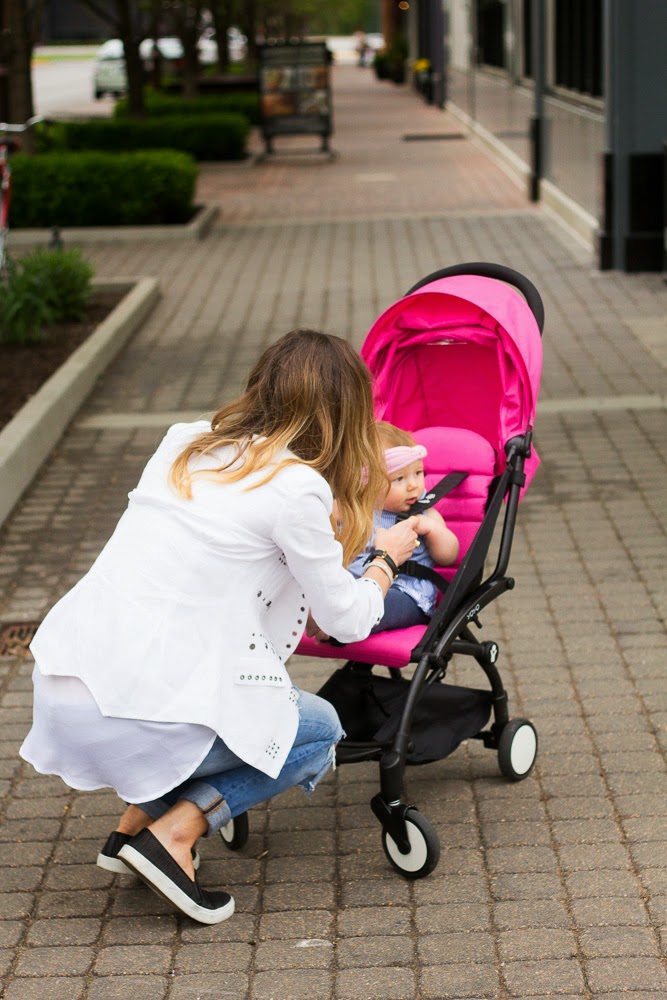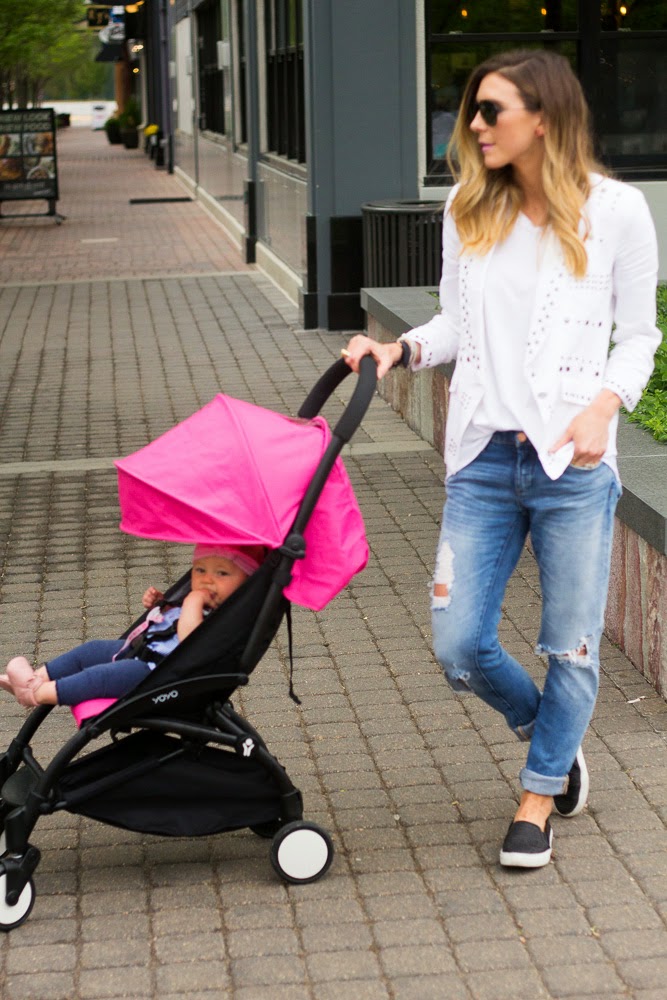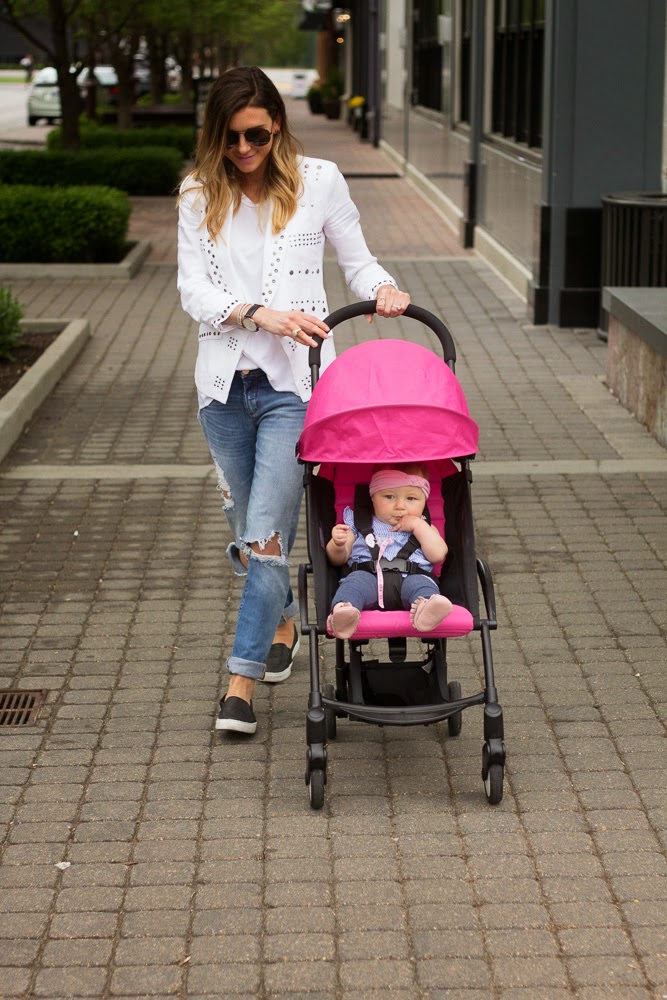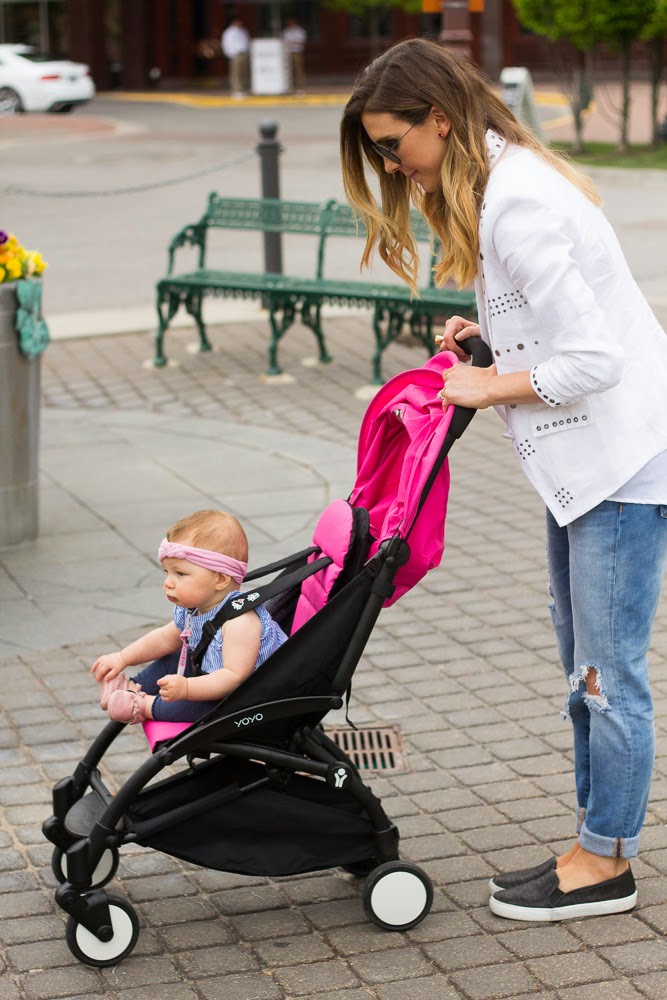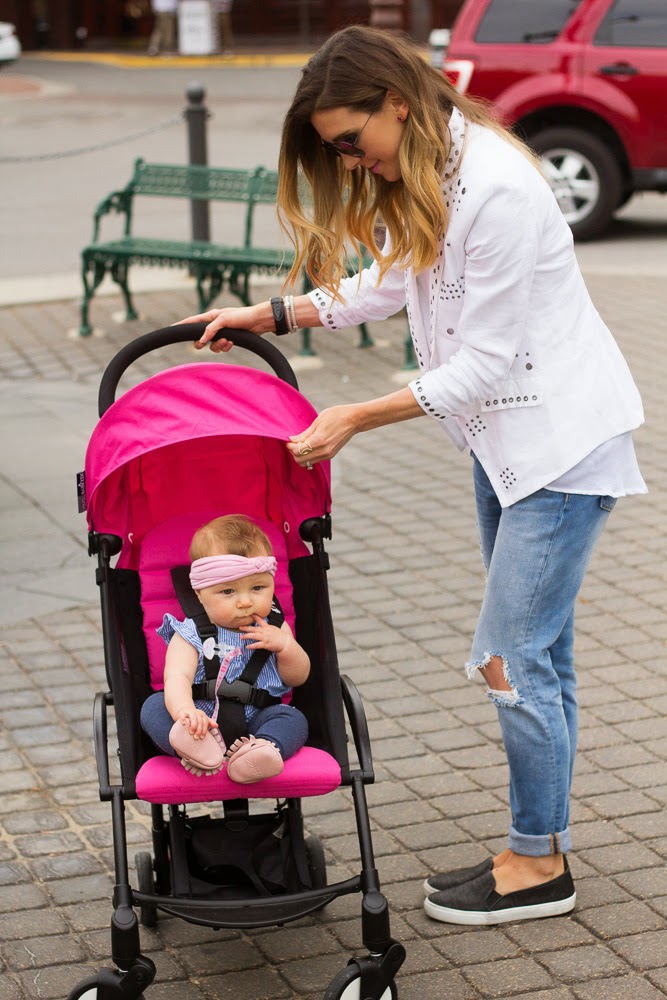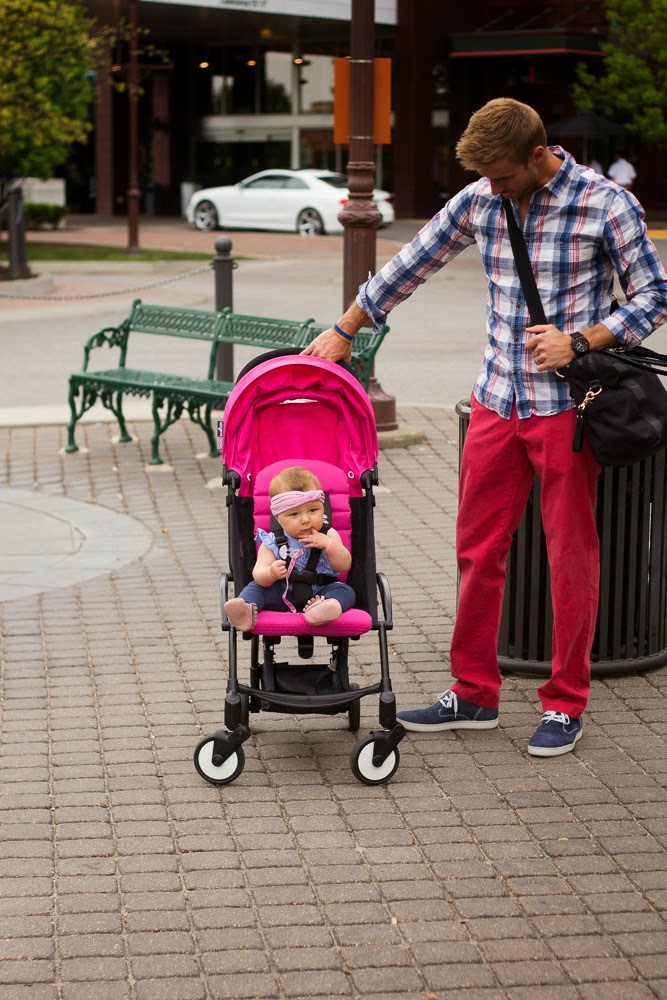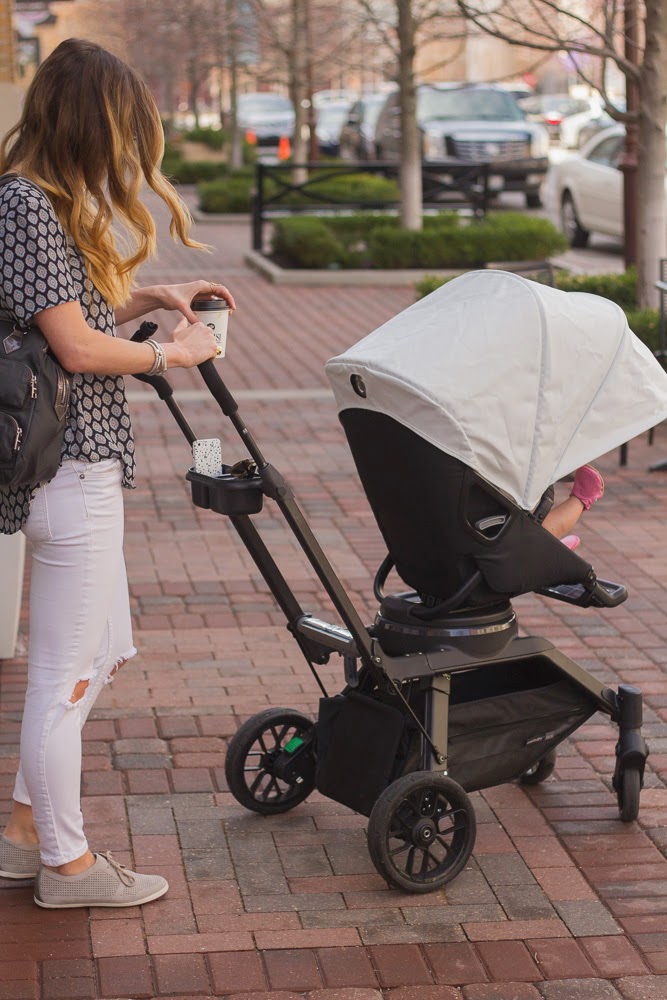 11)
Orbit Carseat & Stroller
-We absolutely love our
Orbit G3 carseat and stroller
. First off I feel like the car seat is constructed like armor to protect a baby in a vehicle. The design is revolutionary and sleek and everyone stops me to comment on the carseat. I love that the car seat rotates so you can put the baby in facing you and then have them facing the rest of the care once the sear is on the base. It makes geeing in and out of the tight back seat a breeze. I just turn the seat facing me and grab it by the side handles and lift out. So much easier on my back. The care seat much be used rear facing and the base will indicate a red color to show you it is incorrect, and full black when you are good to go. The canopy includes a built in "paparzaai" sheild that fully covers your child. It's great to have especially during sunny days when the sun is coming in through the rear. I can pull the sade over, and block some sun out of Sutton's face while I am driving. It's also great for when it's windy, rainy or snowing outside.
When paired with the stroller, it's even better. It is a bit pricey, but it is the best there is. You can move your baby in and out of the car without every waking her. You can actually go from the car, to the stroller, to bed (if you get a rocker) all without ever taking the baby out of the carseat. I am using the G3 stroller frame, and it installs in the frame smoothly. I get a lot of compliments when I use it and enjoy when Sutton is awake, I can have her face forward to people watch and when I need to see her, I can rotate her to see her when I am strolling. My girl, Sutton, is currently 9 months and fits in the baby car sear fine. The weight limit is 30 pounds and the height is 32 inches. Sutton is 20 pounds and at her next doctor's appt I am going to see if it is time to move her to the Orbit Toddler Car Seat. You will get a good long use out this infant car seat because it has a higher weight and height limit than most car seats. The handle is soft and allows you to carry the car sear on your arms like a basket. It is designed to be carried on your forearm. Ok enough ranting on the Orbit, I just love this car seat and the entire
Orbit Baby G3 line
, and would highly recommend it to any new parent out there.
Please email me or connect on
instagram
with any questions you have on any of these items! I am no baby expert by any means, just sharing what we love as a family.
As always, thanks for taking the time and stopping by. Love you guys!

JavaScript is currently disabled in this browser. Reactivate it to view this content.