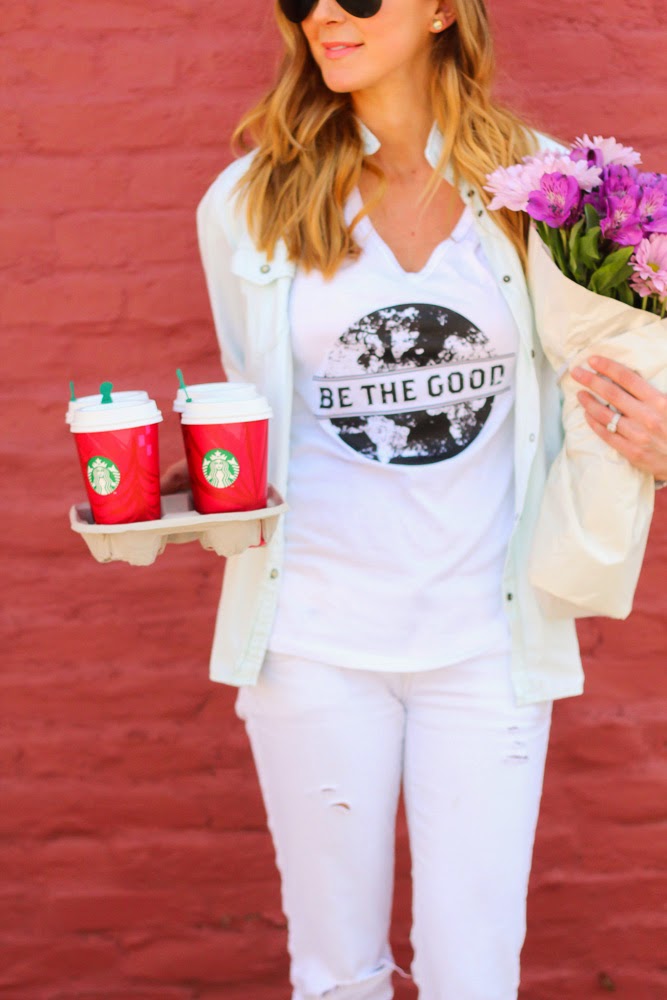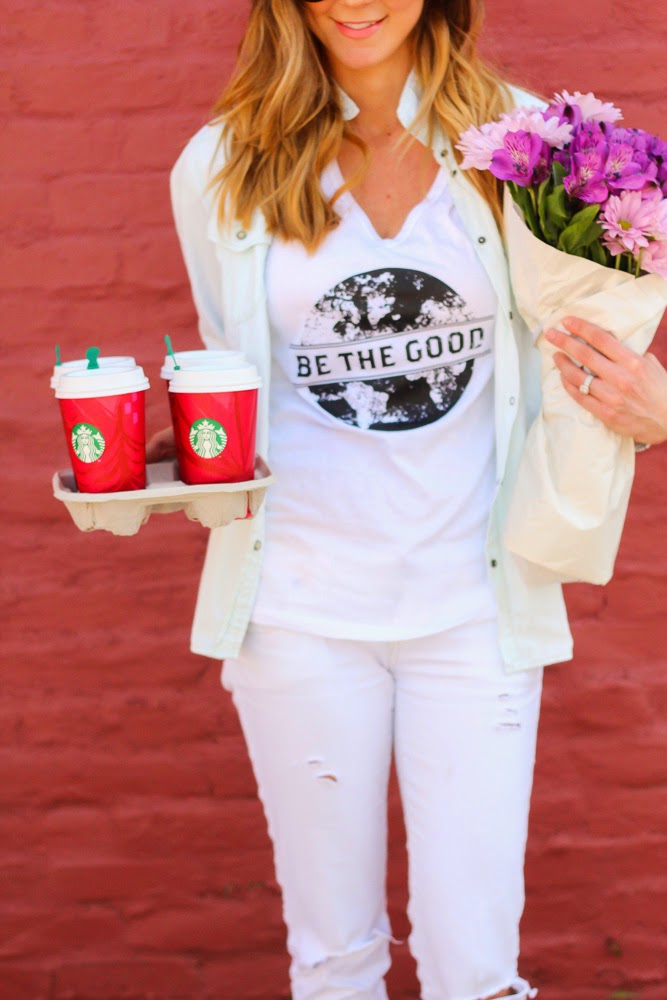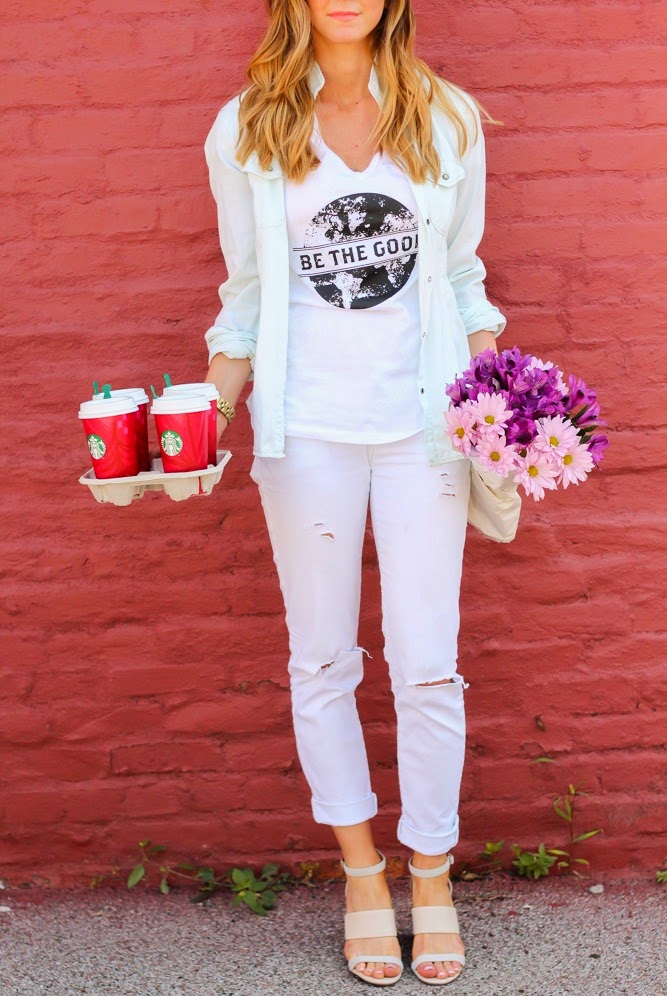 Hey dolls!
This past week I received the opportunity of working with Jane.com and Cents of Style to participate in the #BeTheGood challenge. What an awesome opportunity to do something, big or small, for another person. Through this challenge I chose to give some other moms Starbucks on me! I went to Target this past weekend with flowers and yummy lattes in tow and started handing out the drinks and flowers to the first 5 moms I saw. I mean, who doesn't love fresh flowers, coffee and target! With being a new mother to Sutton, I know how hard it can be at times and it's the little things that can make your day.
Now it's your turn! I challenge all of you to take a part in this movement and spread goodness throughout!
Good luck my friends… you have 24hrs to complete a service or act of kindness.
See below for details:
Choose a good deed. Could be as simple as paying for the coffee after yours.
Share your goods. Pick your favorite social channel (Facebook, Instagram, Vine, Twitter, etc.),
but first, make sure to take a selfie (or something appropriate to your story), and share your
story, big or small. Be sure to use these hashtags to help this campaign spread: #BeTheGood
#JaneCares and #CentsofStyle. You'll see your story featured at http://Jane.com/bethegood
Tag 1-5 of your friends to do the same within a 24 hr period.
Look stylish while doing it! Jane.com and Cents of Style are selling some super cute
#BeTheGood t-shirts on Jane.com. All profits made will be donated to Girls Inc. an organization
that inspires girls to be strong, smart and bold.

Be the good!

JavaScript is currently disabled in this browser. Reactivate it to view this content.