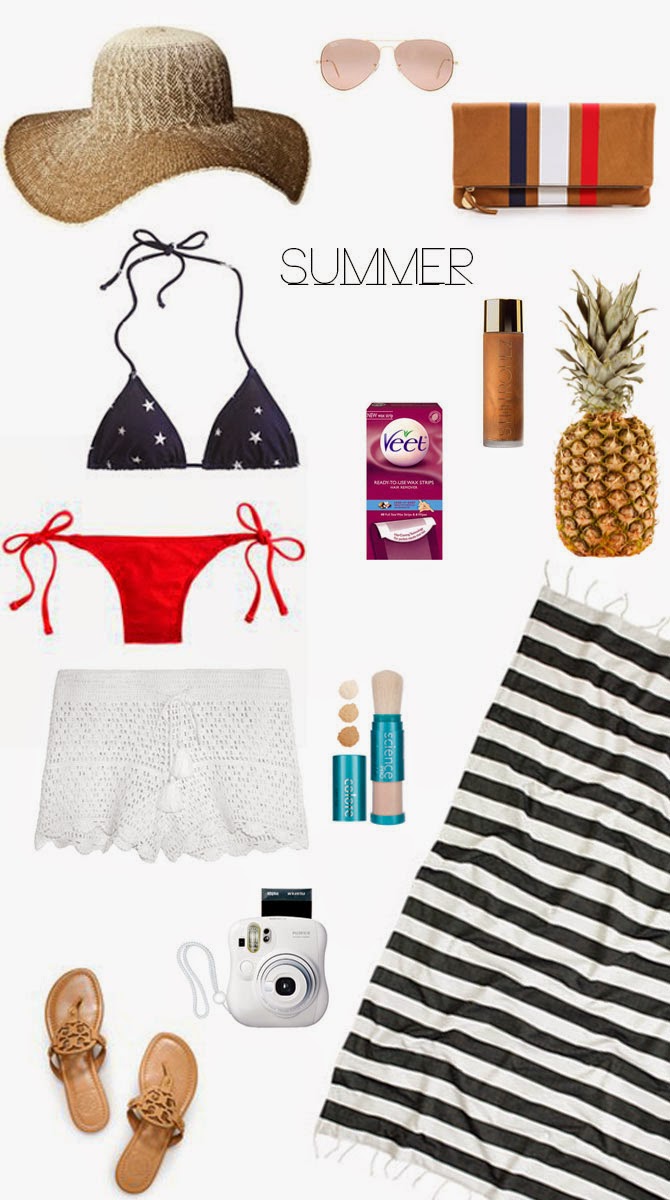 When you think of summer you think of outdoor bbq's, concerts, pool parties, being beach side, weddings and much more. One of my favorite summertime activities, is being anywhere poolside or beach side; and I am looking forward to doing just that this fourth of July weekend. So today I am sharing some of my poolside/summer essentials.
I just recently discovered
Veet® Ready to Use Wax Strips Hair Remover for Legs & Body
and they are literally the perfect beach vaca and bikini bod go-to. I tried them out over the weekend and I am still perfectly smooth. The ease of use was what I appreciated most – the strips come ready to go with wax sandwiched between two strips. Just warm then up with your hands, and then pull apart and apply each one, one at a time. Tip*- you can cut them up to the size you need if they are too big and if you have any extra wax use baby oil to remove.
Thanks to these strips, now I am ready to enjoy my favorite summer activity hair free for up to 28 days! Looking forward to the long holiday weekend!
Veet® helps you feel smooth all summer
long.

Disclosure: Compensation
was provided by Reckitt Benckiser via MODE Media. The opinions expressed herein are those of
the author and are not indicative of the opinions or positions of Reckitt
Benckiser.