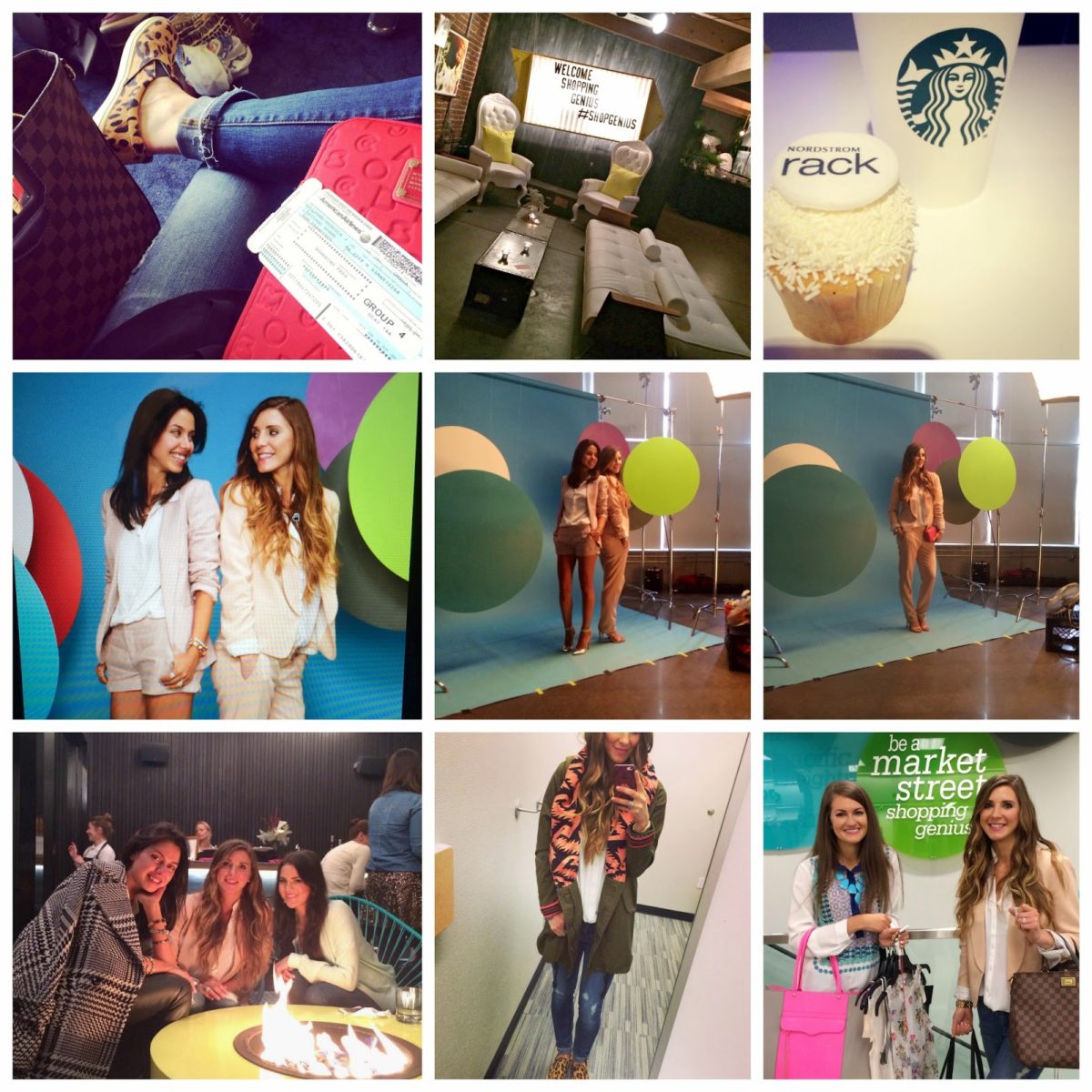 Several weeks ago I mentioned I was going to San Francisco
for a collaboration with
Nordstrom Rack
and today I wanted to share some highlights from the trip!
Nordstrom Rack recently launched a new campaign called 'Shop
Genius' and asked a group of bloggers, including myself to partner and help
promote the campaign and new store openings. Of course I was all in! I love
Nordstrom Rack!
What is Shop Genius you may ask? It is pretty straight
forward, think of it this way…"If it takes you a million bucks to look like a
million bucks, you are doing it wrong." You
want to feel like a "shop genius" and find the hottest brands at amazing
prices. Shop the right way and shop genius at Nordstrom Rack. One of my favorite #shopgenius moments was finding YSL
designer sunglasses marked 70% off from $290 to $87! I have been wearing them
nonstop, as you can see from in recent blog posts. Share your shop genius moments with
NordstromRack's instagram
account by using the hashtag #shopgenius and they may even
share your photo!
During the trip myself and the other bloggers had the
amazing opportunity to shoot with a professional photographer and feature some
of our favorite designer finds from Nordstrom Rack. It was a blast spending
time with the other bloggers and shooting some looks together. We also attended a private shopping event
for the new Nordstrom Rack store opening in San Francisco. So fun!
I cannot wait until the new Nordstrom Rack store opens nearby in Des Moines, IA! All my midwest
readers… more fun news on that to come!
Stay tuned for more news from Nordstrom Rack. Shop Genius!