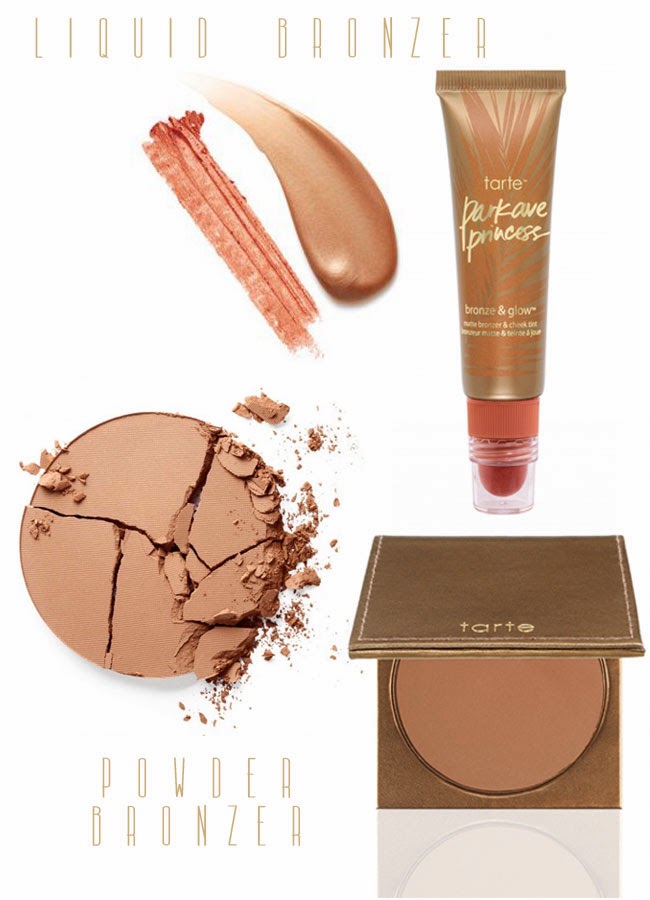 Winter is on the way out the door, but it's still sweater and scarf weather, for a few more weeks, at least. Whether it's to extend your vacation tan or to lend your cheeks a healthy glow, a bit of sun-kissed brightness might be just what your look needs to blast away the last of the axial-tilt blues. Here's how to add bronzer to your winter face without looking like you might glow in the dark!
Firstly, choose a bronzer in a shade that mirrors your skin's natural base color. If your skin is darker, try a color that contains more brown or orange. For lighter skin, look for a bronzer with a touch of gold. Try out a color under your cheekbones to see what works best for you. When in doubt, choose a cool shade. A natural effect is best achieved by picking a color that is within two shades of your own skin tone, so darken at your own peril! Further, in winter, steer away from shimmer and move towards a matte finish.
For an especially light touch of lovely color, try adding a tiny dab of liquid bronzer to your everyday foundation or tinted moisturizer. This will warm up your skin tone without looking heavy. When diluting the color, start with the smallest amount you feel comfortable with and add more bronzer as you dial in the color you want. If you want to go straight to a super light bronze tint, it's hard to go wrong with
tarte cosmetics' park ave princess bronze & glow
.
If you prefer to use a
powder bronzer
, after prepping with moisturizer and foundation, apply to areas the sun naturally hits, such as your forehead, cheeks, nose, and chin. Accent those areas and work the powder down to the jawline. Blend the bronzer into your neck area to avoid a distractingly two-tone look. If you don't care to contour, you can use a fan brush to dust a matte bronzer all over your face. This will add an overall warmness to your look without risking the heavy look that bronzer might leave. Cover with a touch of blush to complete, and enjoy your new sunny outlook!