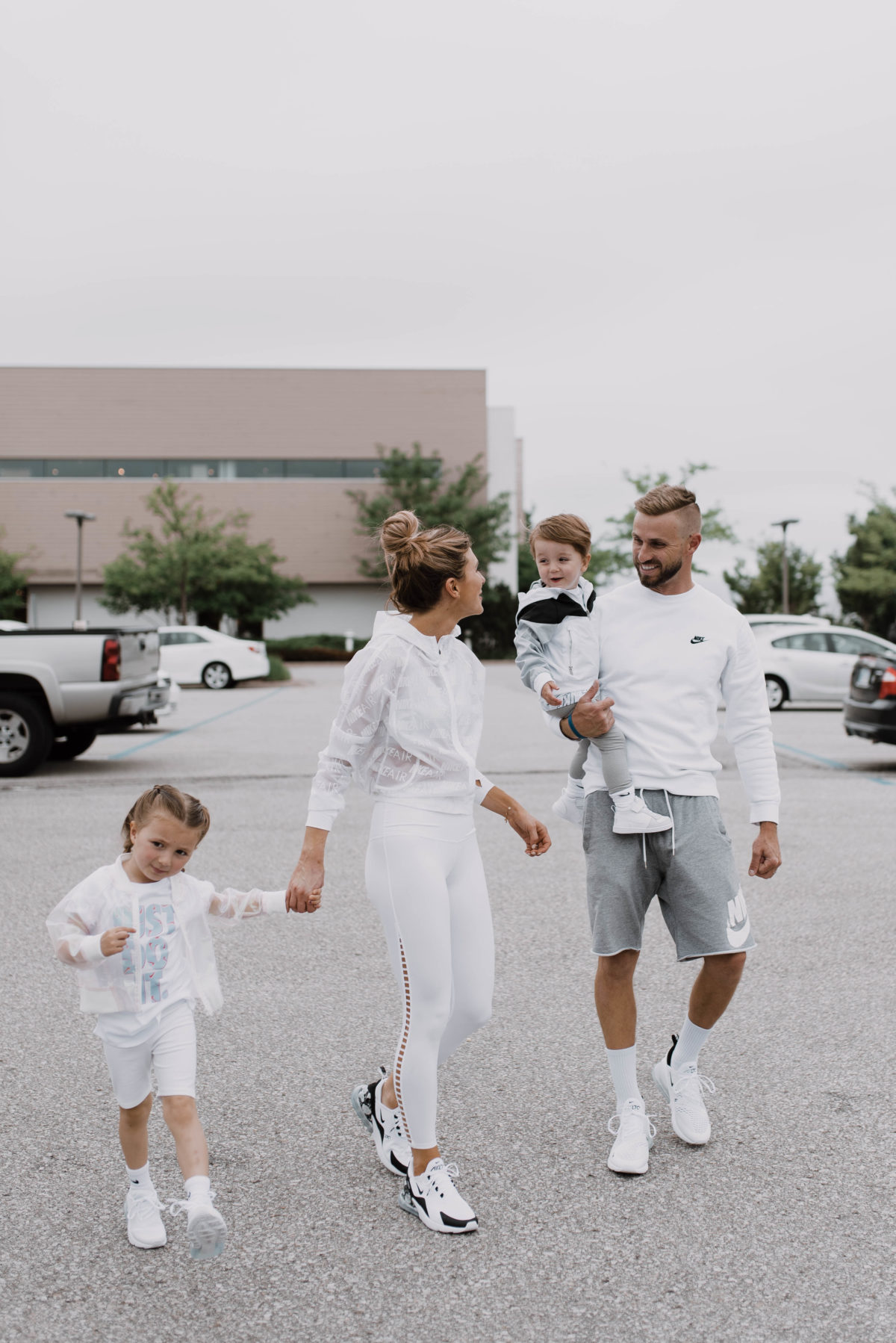 Sportswear is probably one of my favorite fashion trends ever invented. I love the idea of wearing tights, sports bras, and running shoes as a fashion statement. Not only is it super comfy, but I can literally go from the streets to the gym – plus, it makes it so much easier for my husband and me to chase the kids in.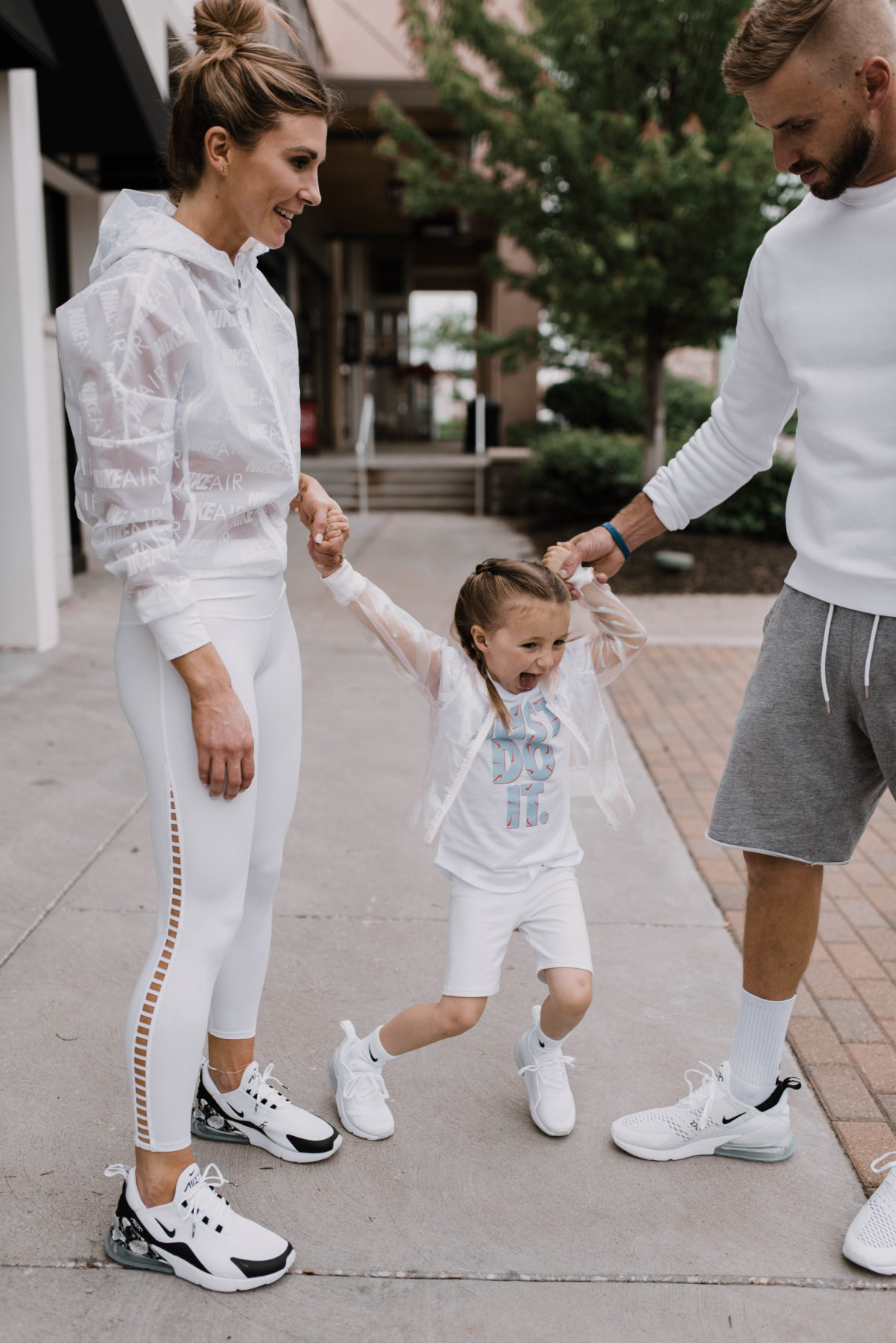 One of my go-to athleisure wear brands for the whole family is no doubt Nike. They've done such an amazing job creating everyday gear that's functional and versatile. And I love how sleek and sporty yet fashion forward their pieces are – like these Dri-FIT tights that flatter the shape in our out of the gym. With summer coming up and our plans to spend more time outdoors, I wanted to share the casual and sport wear pieces we're stocking up on for summer.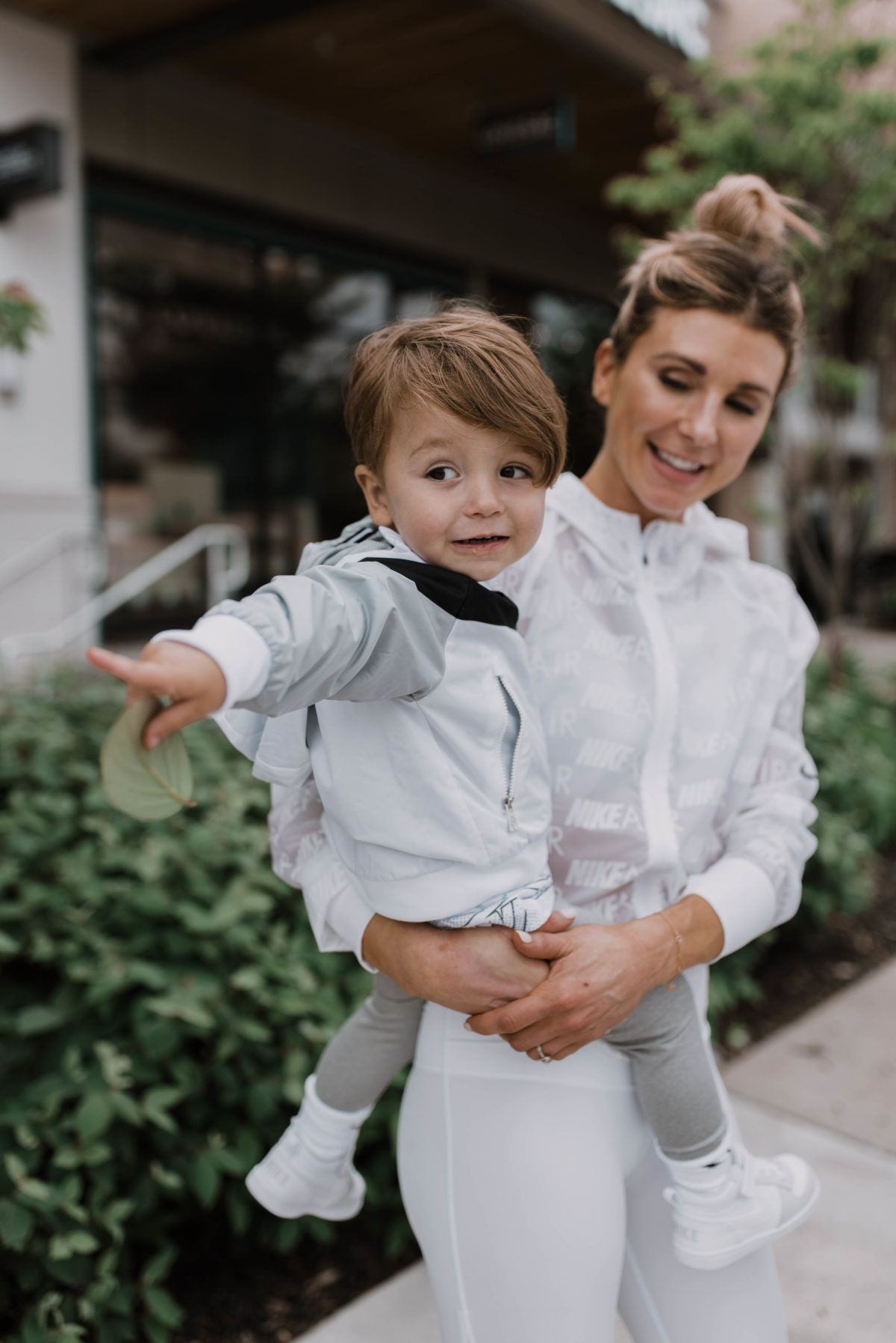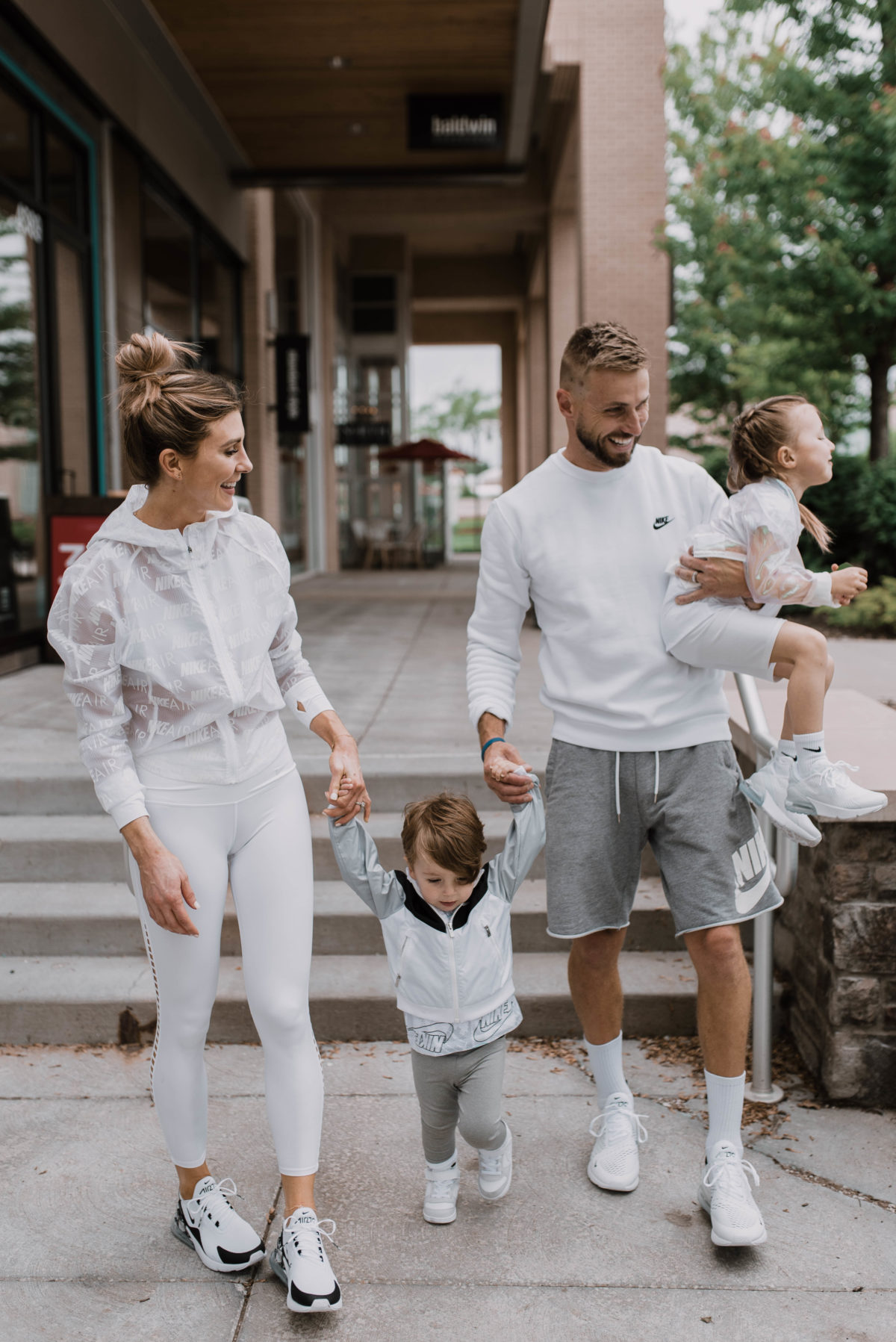 Basics
Nothing beats convenience when it comes to the family, and I'm all about easy basics for each and every one of us. It makes it so easy to get dressed and out the door. My husband loves his cozy fleece sweatshirts and shorts while I'm all about tights and light layers. For the kids, t-shirts and pull-on shorts or joggers are the easiest things to throw on while ensuring they look pulled together.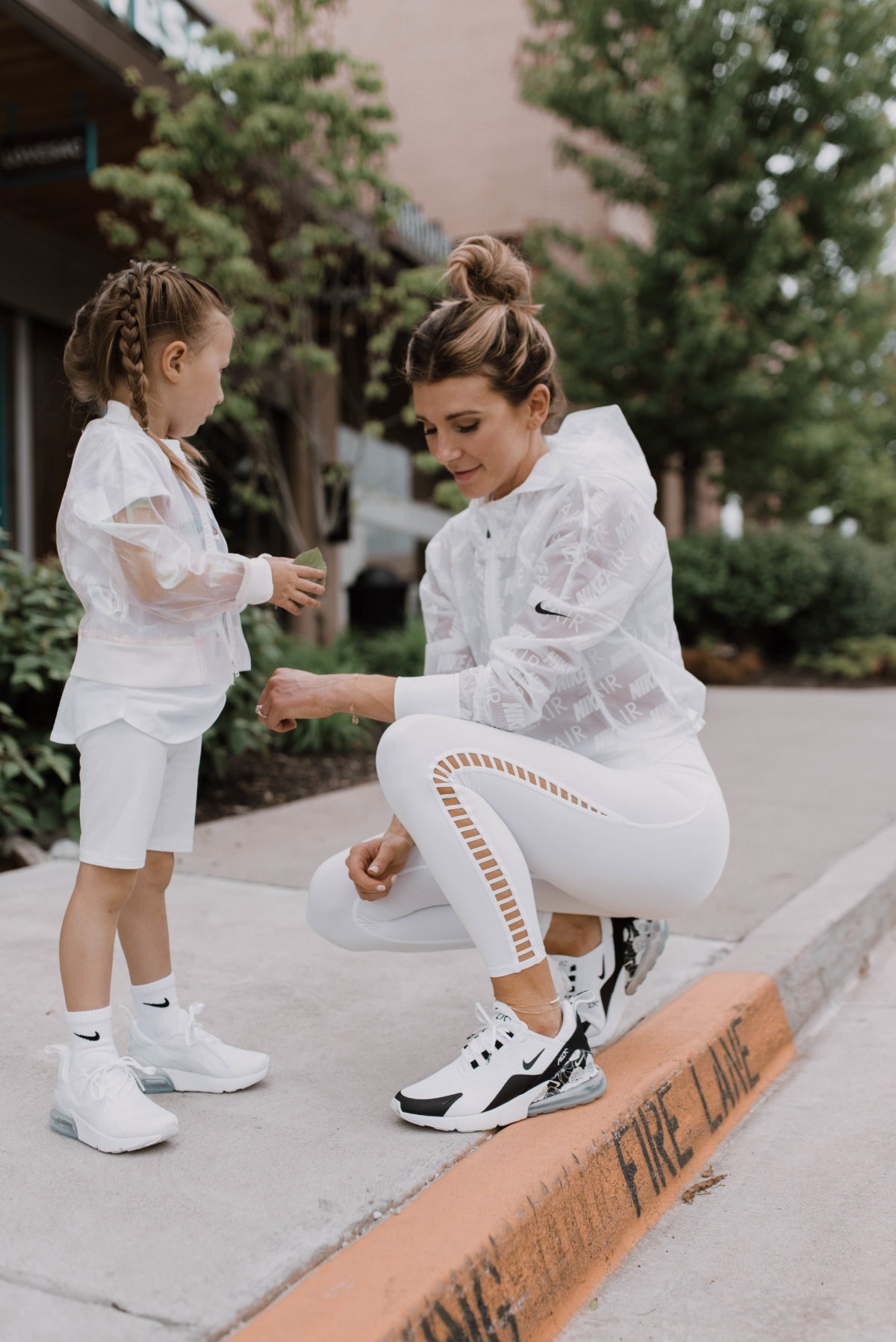 Sneakers
Sneakers are one of those pieces that have the power to make us all feel and look good, so I'm always on the hunt for a stylish pair that's comfy yet durable enough to hold up after many wears.. I'm such a big fan of Nike sneakers for the family because they always strike the perfect balance between performance and style. The Nike Air Max sneakers I'm wearing come with a floral design that pop against a casual look or workout attire. They're one of my favorite sneaker purchases this year!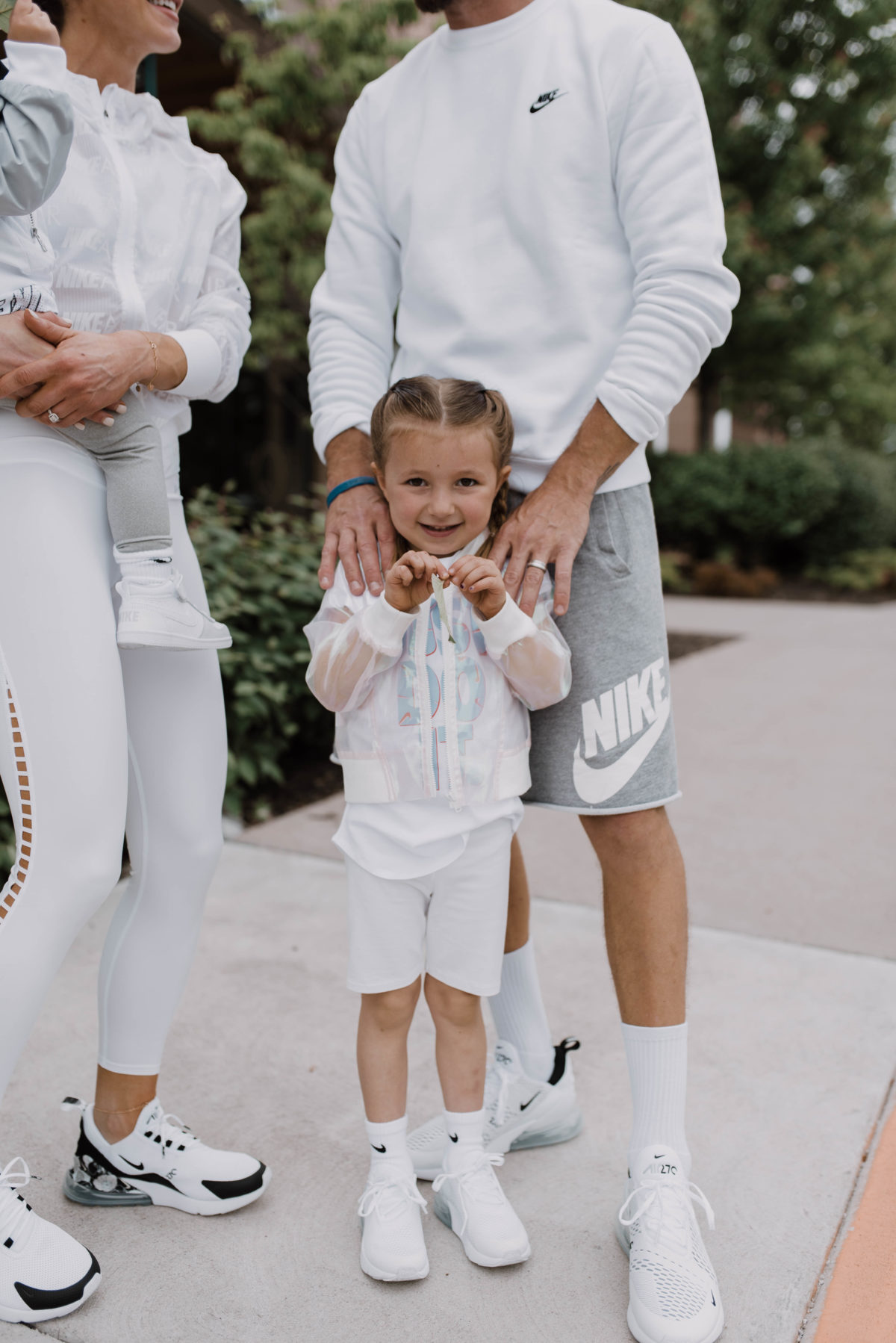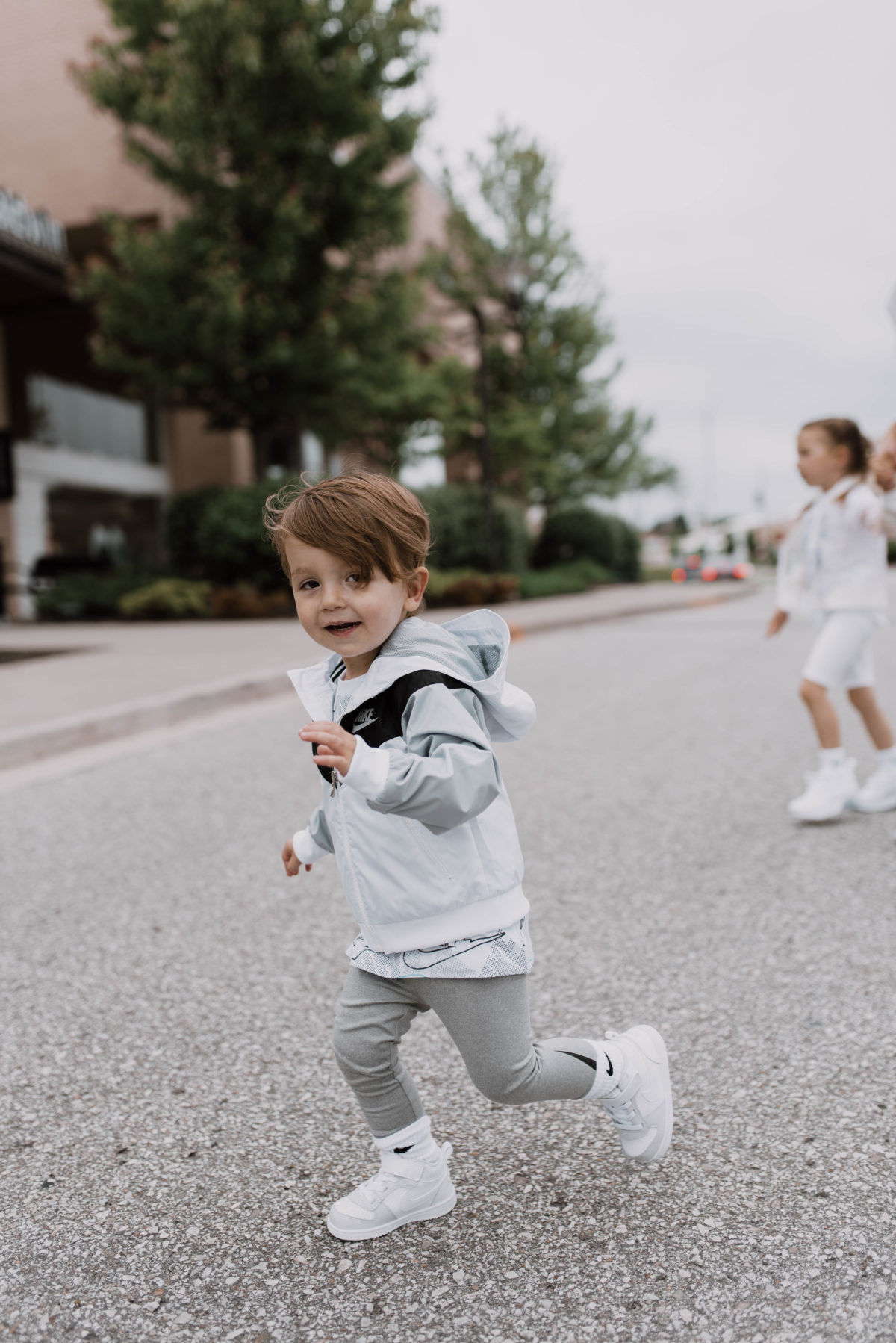 Layering Pieces
I'm also obsessed with light layering pieces for Sutton and Grey. Nike windbreakers are super lightweight and keep the little ones ahead of the athleisure trend. They also add extra style points this summer.
While I love sports bras, it doesn't always make sense to wear them alone when I'm not at the gym. So, I'll throw on a cool jacket to complete my look. This one is great for staying dry during a quick run in light rain.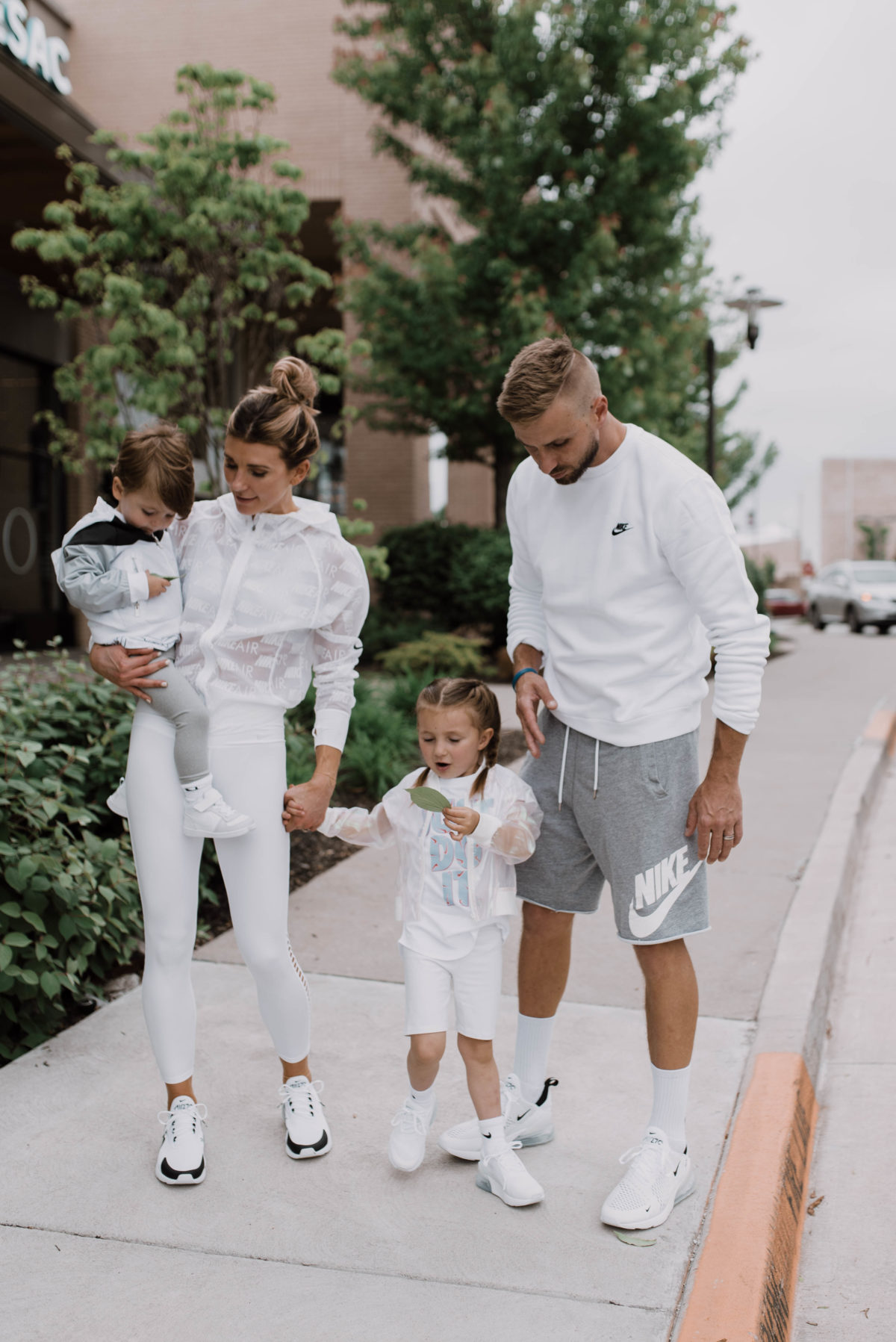 What are your favorite sportswear pieces?
Becky xx
OUTFIT DETAILS

Nike Hooded Jacket // Nike Sports Bra // Nike Leggings // Nike Air Max Sneakers
Big thanks to Nike for sponsoring this post.