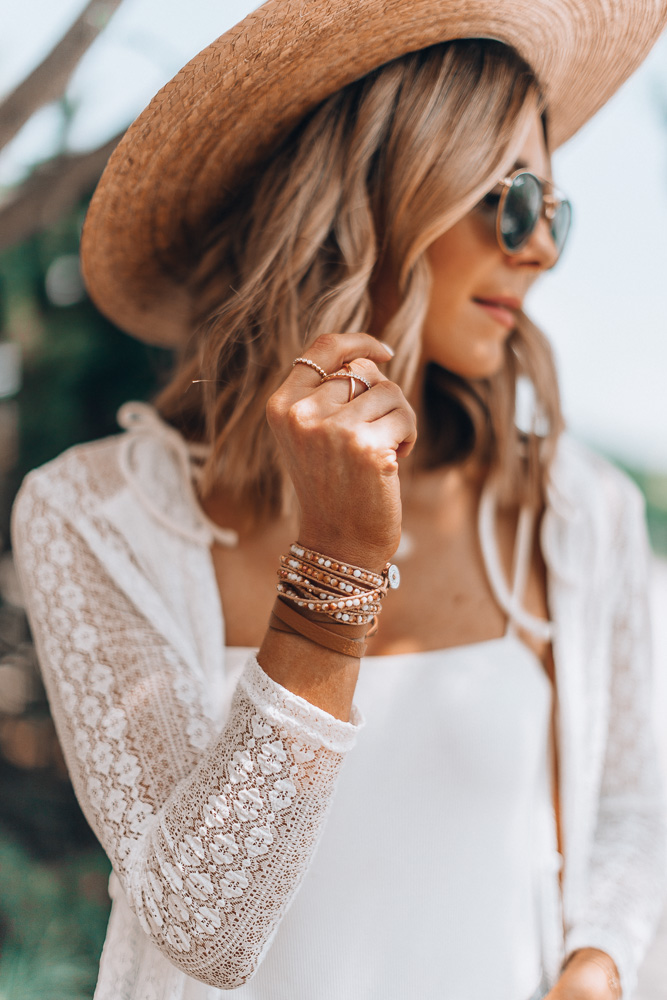 I don't wear a ton of statement jewelry, but I do have a soft spot for dainty pieces, which are the best for layering. I'm a big believer in layering and stacking jewelry because it's one way to get the most mileage out of your pieces. Whether it's a few necklaces or a bracelet and a watch, layered jewelry can dress up a basic look and make it feel a bit more special. It's a huge trend this year, so I'll be dishing out some of my favorite tips on how to mix and match your stash.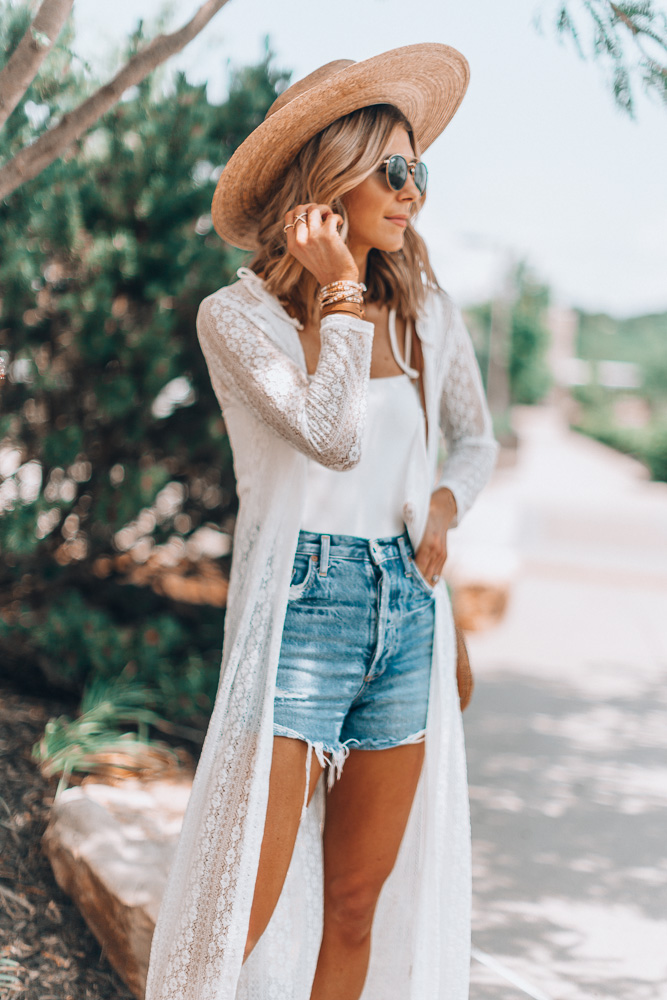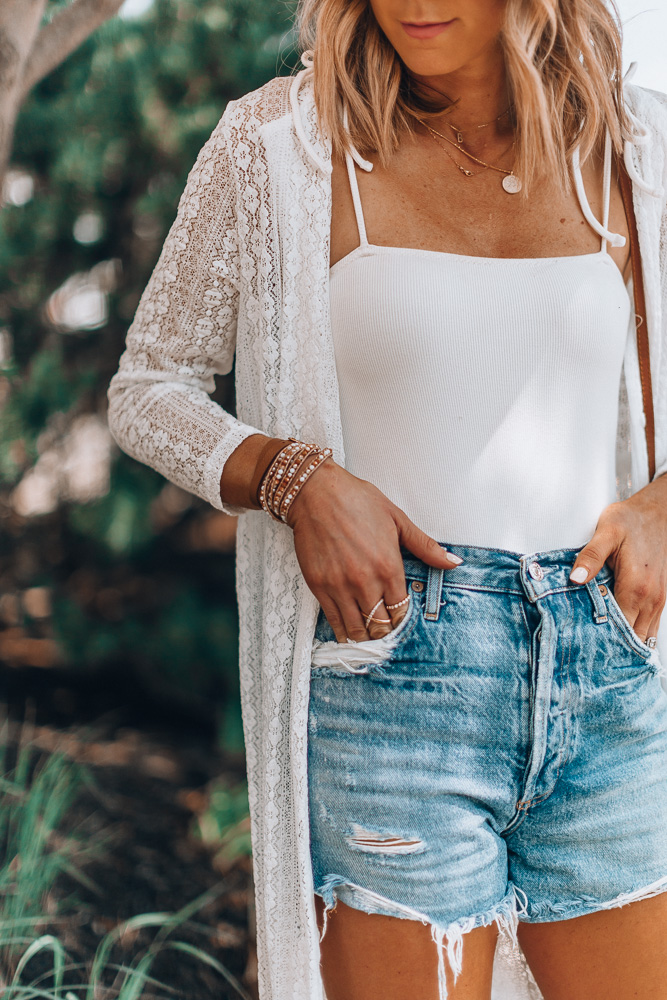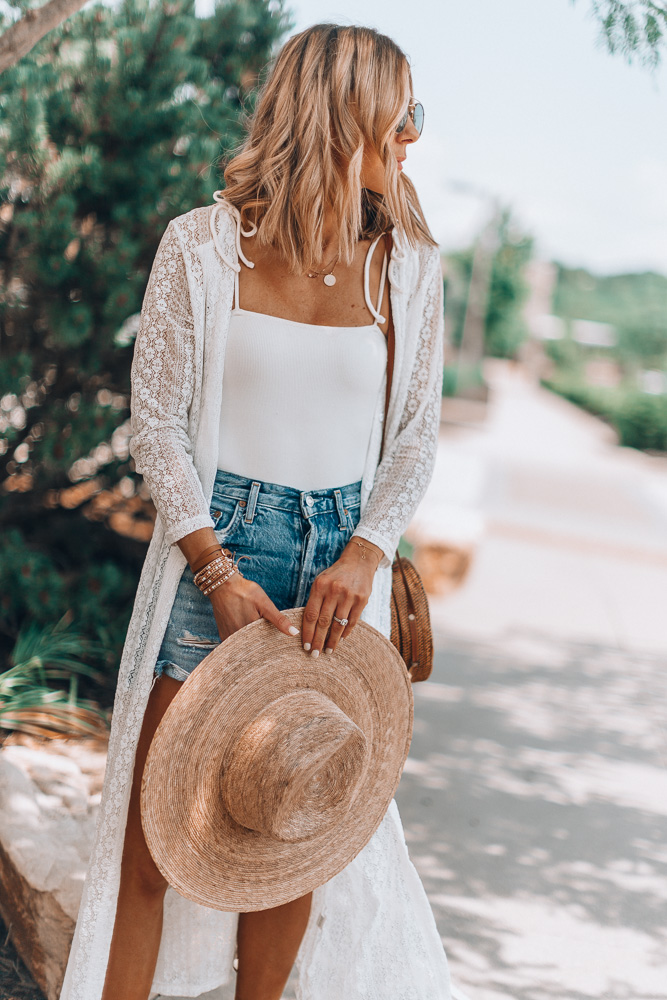 Stacking Bracelets
While you can always slip on a ton of matching bangles, I'm not a fan of the matchy matchy look. Instead, I prefer to mix metals, materials, and colors together, which is why I'm obsessed with Victoria Emerson wrap bracelets. Not only do they already look stacked, but the crystal and beaded mashup adds some nice texture. I'm loving this one for summer. It's currently sold out, so I recommend getting on the waiting list!
To add a watch, sticking to similar metals and color ways so that the pieces blend in seamlessly. For instance, a leather band watch with gold hardware would look great with gold bangles and chains. If the hardware is rose gold, then a wrap bracelet with white or rosy tones would be perfect.
Keep in mind that the stacked bracelet look generally looks best with neutral, monochromatic outfits or basic, everyday looks.
Layering Necklaces
I shared a post on layering necklaces last year, but since coin and pendant necklaces are trending now, let's recap. Layered necklaces look great with silk camisoles, button down shirts, basic tees, or anything with a plunging neckline. Keep the look effortless by mixing heavier and dainty chains. And don't worry about spacing them out evenly for an undone vibe. You can keep it simple and only go for two necklaces at a time, then you can add on more as you feel comfortable. My favorites are either a choker with a coin necklace or a lariat paired with a pendant. I also love these bar necklaces!
Stacking Rings
Rings are probably my favorite things to stack because you can have fun with it. I recommend investing in great midi rings because they look stunning with the most delicate gold bands. I also love the look of mixing chunkier pieces, such as a signet ring, with thinner bands. Sometimes, keeping it simple is better, so rather than stacking rings on all your fingers, stick with just one or two fingers.
What are your favorite jewelry pieces to layer?
Becky xx
OUTFIT DETAILS

Big thanks to Victoria Emerson for sponsoring this post!