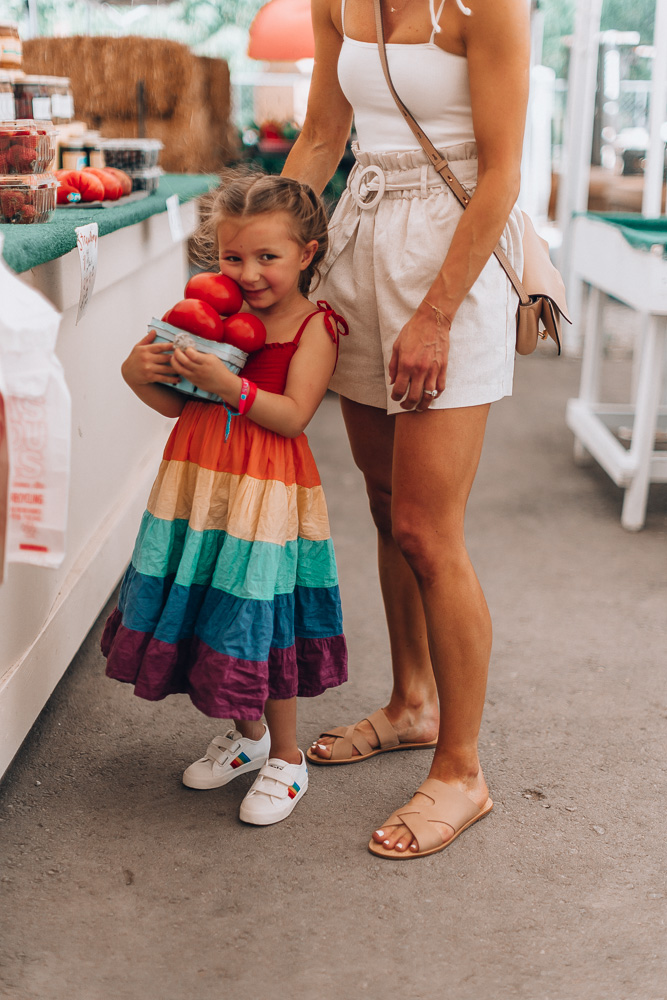 As a mom, there's nothing I want more than to give Sutton and Grey a childhood filled with fun activities that they can look back on and laugh at. Even the most simple activities can spark joy. That's why spring and summer are some of the best seasons for family time! The kids love being outdoors and it's always nice to let them run around worry-free.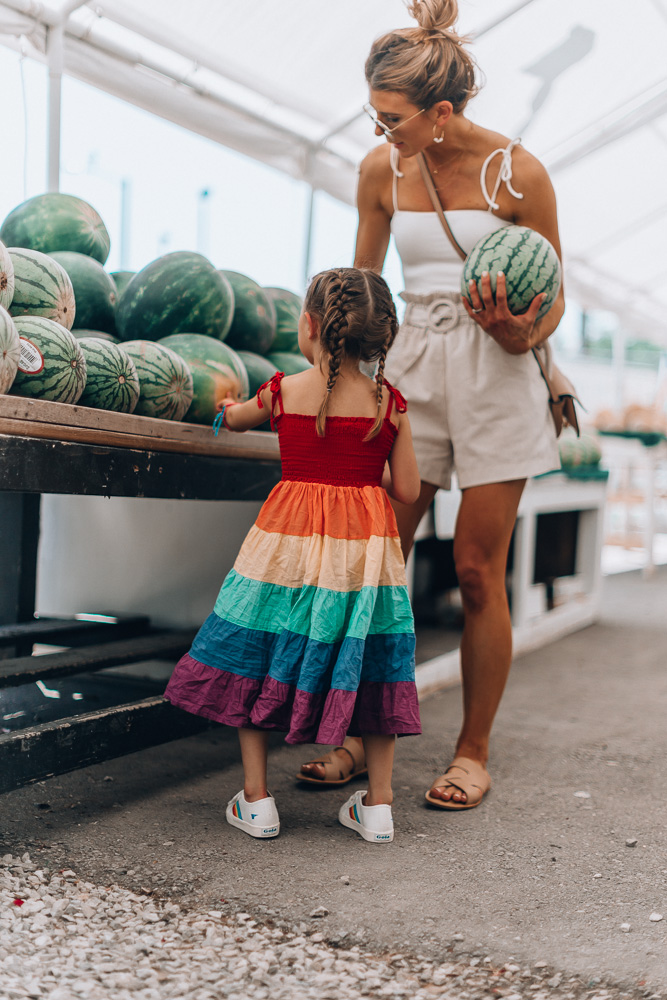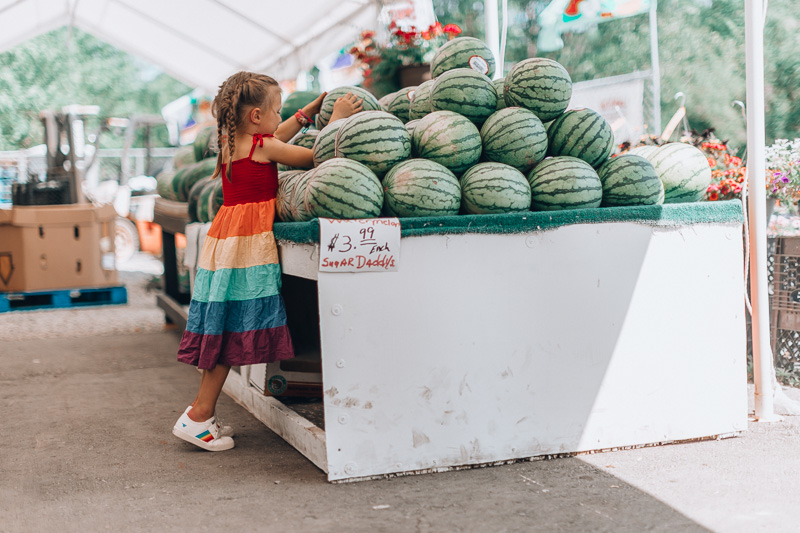 For outdoors activities, I always recommend dressing the whole family for comfort over style because you never know how long you'll be out – and what accidents can happen. Comfy shoes are always a priority for me and I've been buying most of our casual styles from Shoes.com. They have some of the cutest, effortless styles like these slides I'm wearing. The casual cool vibe is perfect for family time and any basic outfit. I love that I don't have to worry about them getting dirty since they're so easy to clean.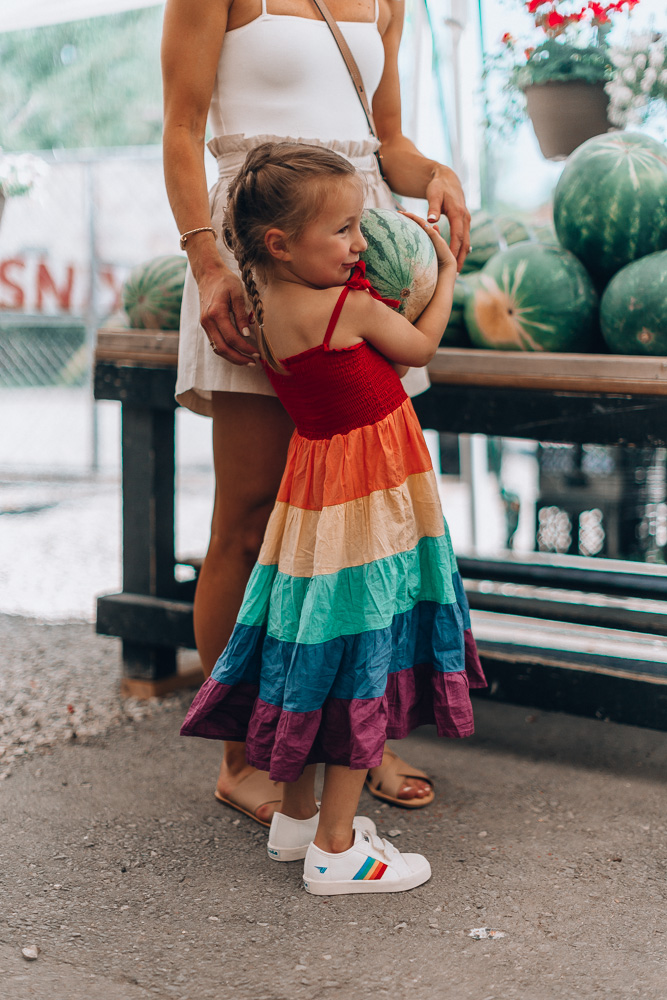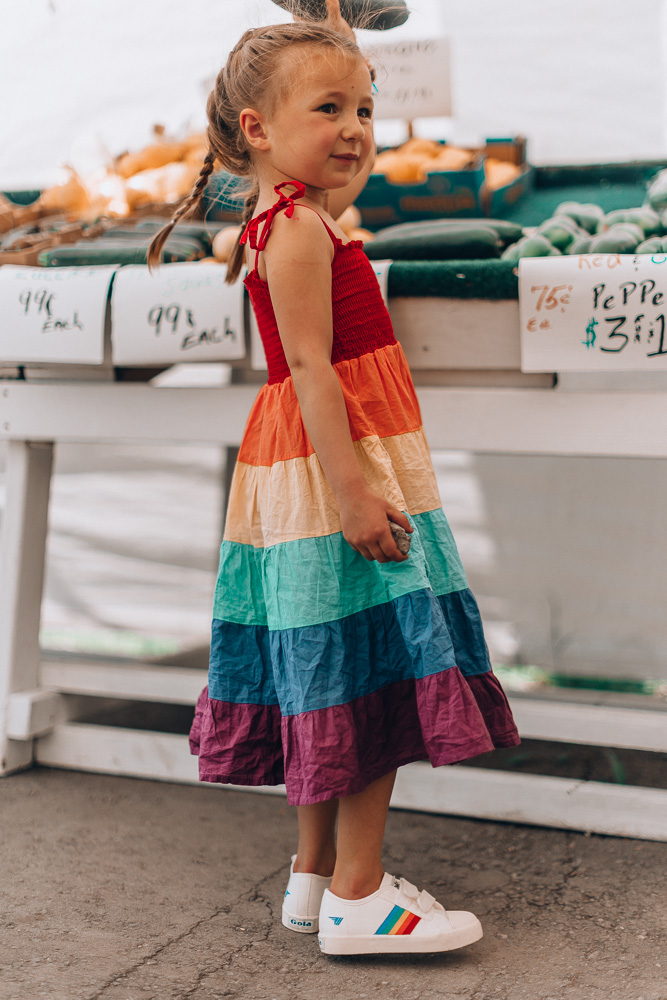 Also, I recently shared Sutton's rainbow dress on Instagram and so many of you guys loved it. I found the perfect sneakers to match. You can grab them on shoes.com and get free shipping with no minimum required!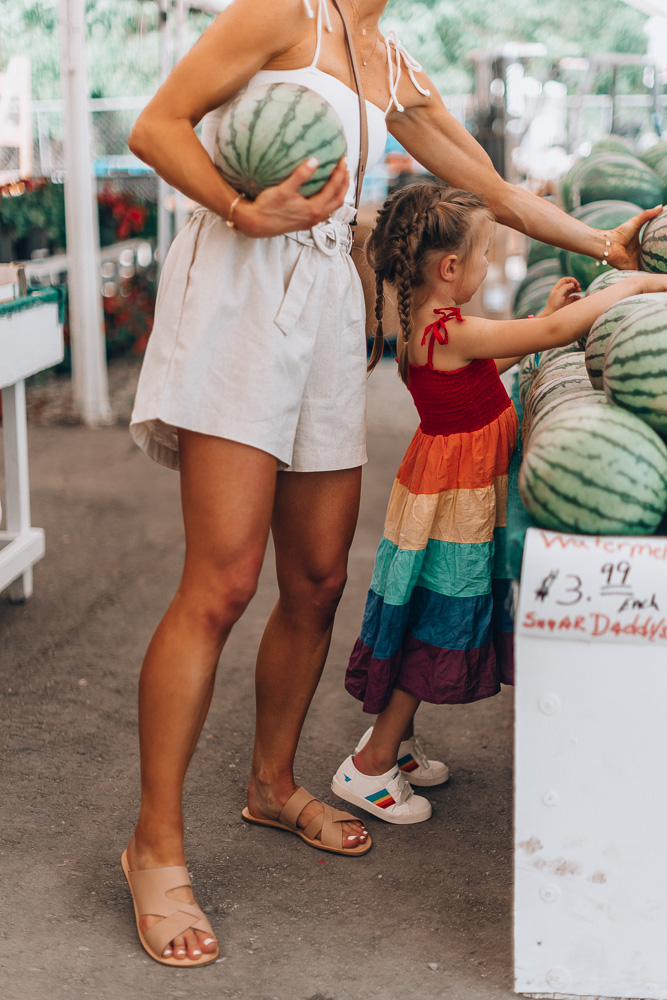 If you're looking for fun activities to do with the kids this season, below are some of our favorites. The best part is, they're all super inexpensive.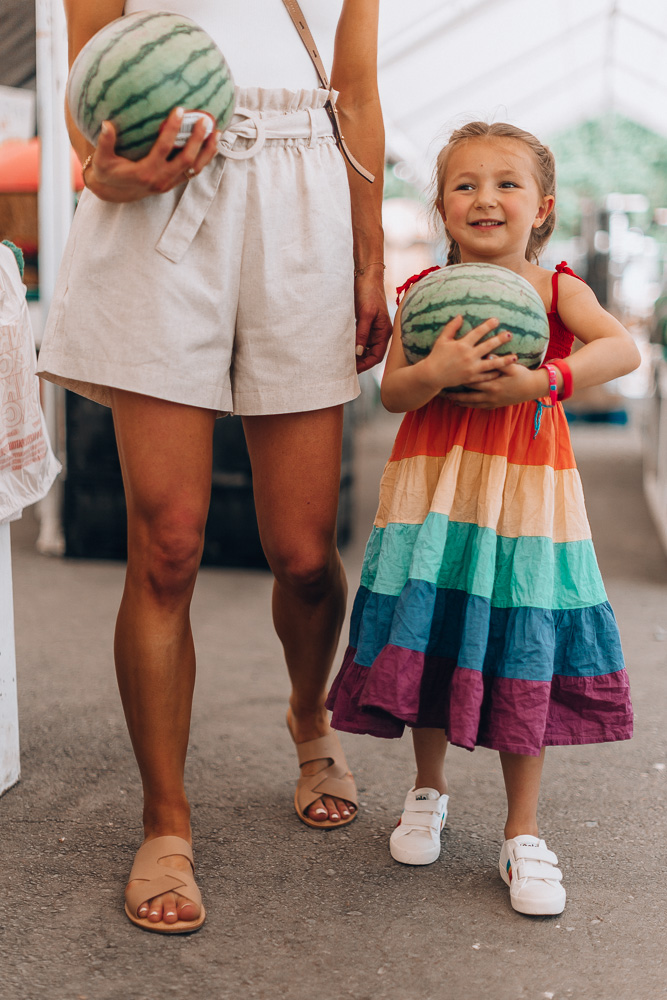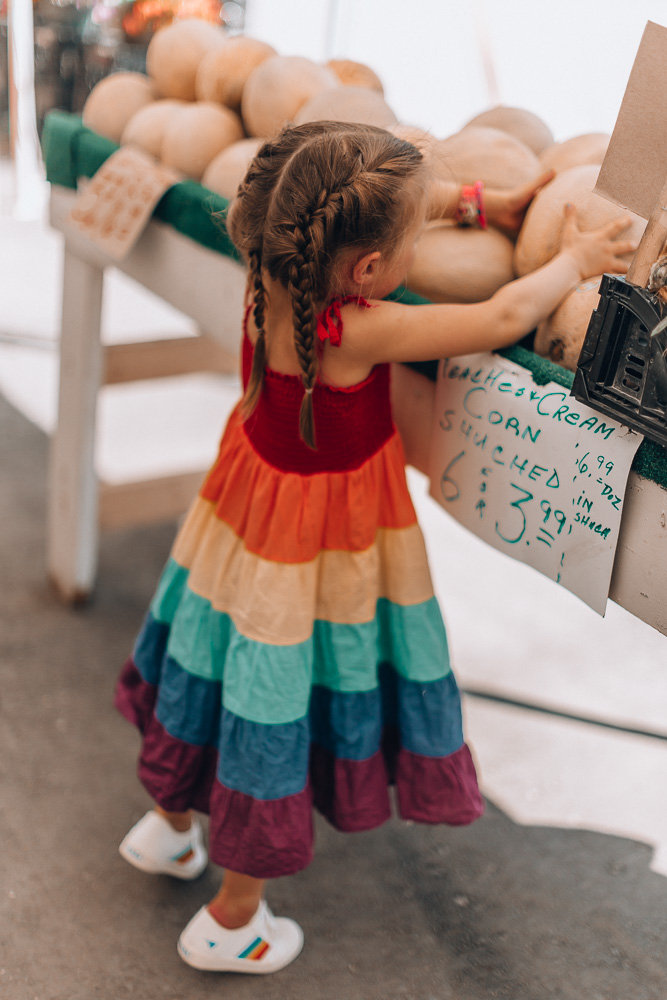 Visit the local farmer's market
Although I have my usual grocery store runs, the kids prefer random trips to the farmer's market. It's a great way to get them away from the screens and connect with the local community. It's also one of my secrets to introducing them to new foods and letting them pick their favorites!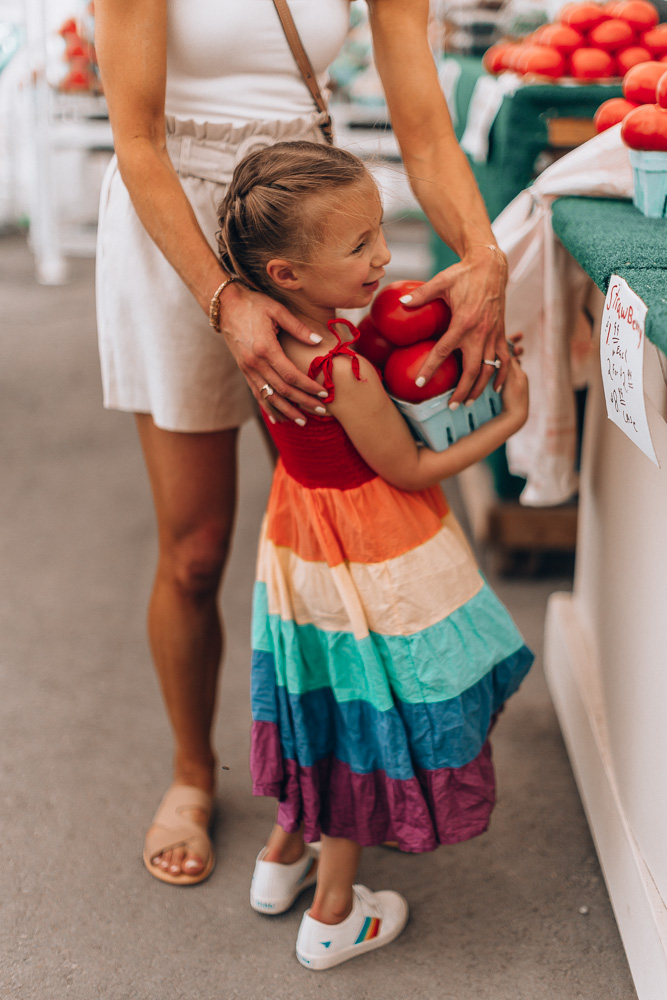 Sit outside at a cafe
I can't live without my coffee especially when I'm on the go. But in the spring and summer when the weather gets better, I'll make an effort to slow down and enjoy my coffee with the kids out on a patio. When you work from home, it's so important to change up the scenery.
Visit a farm to see the animals
There's no better way to celebrate beautiful spring weather than with a few hours at a local farm. Sutton and Grey love getting up close and personal with farm animals and it's always so fun to see their reactions.
Go strawberry picking
Strawberry picking is one of my favorite things to do with the kiddos. Not only do they taste better than store-bought strawberries, but it's really easy for the kids to pick them since they grow low to the ground.
Plant flowers
I believe it's so important to let kids do things with their hands. So, we'll take tips to the nursery, pick out some flowers, then plant them. They may get dirty, but that's part of the fun!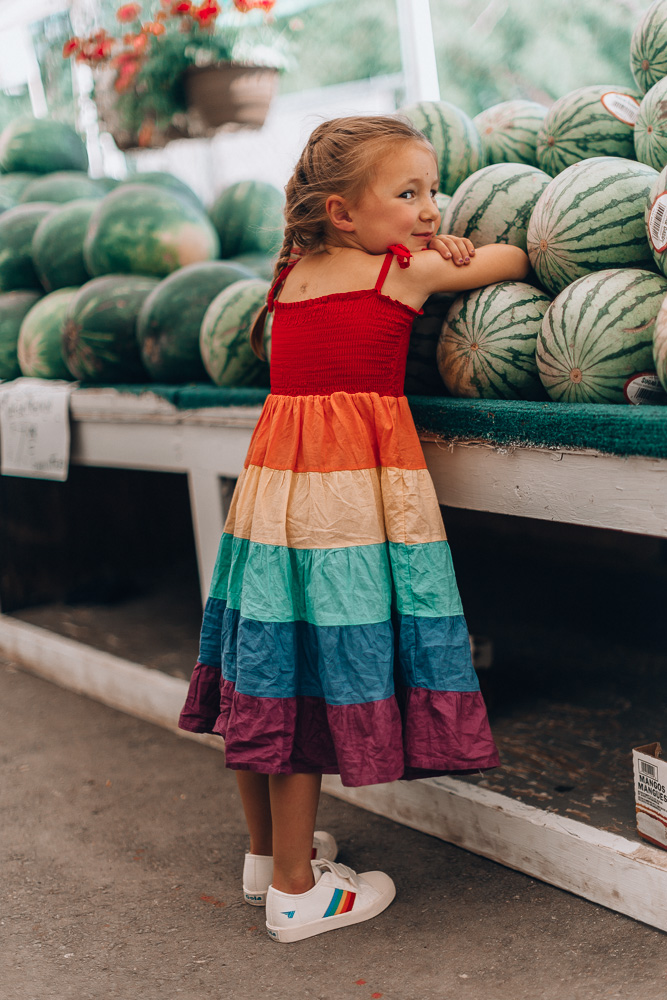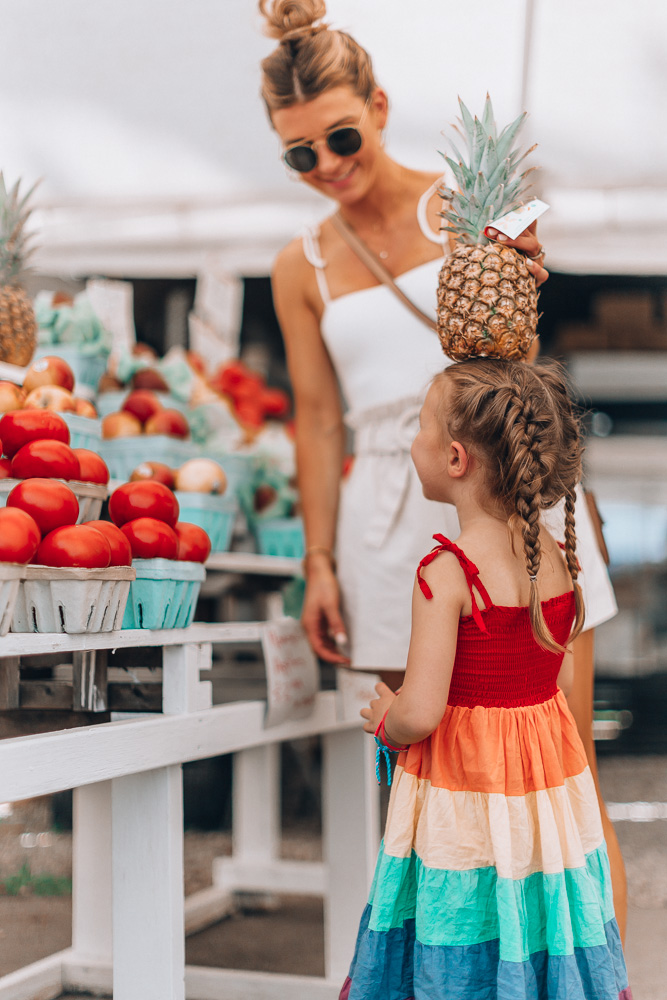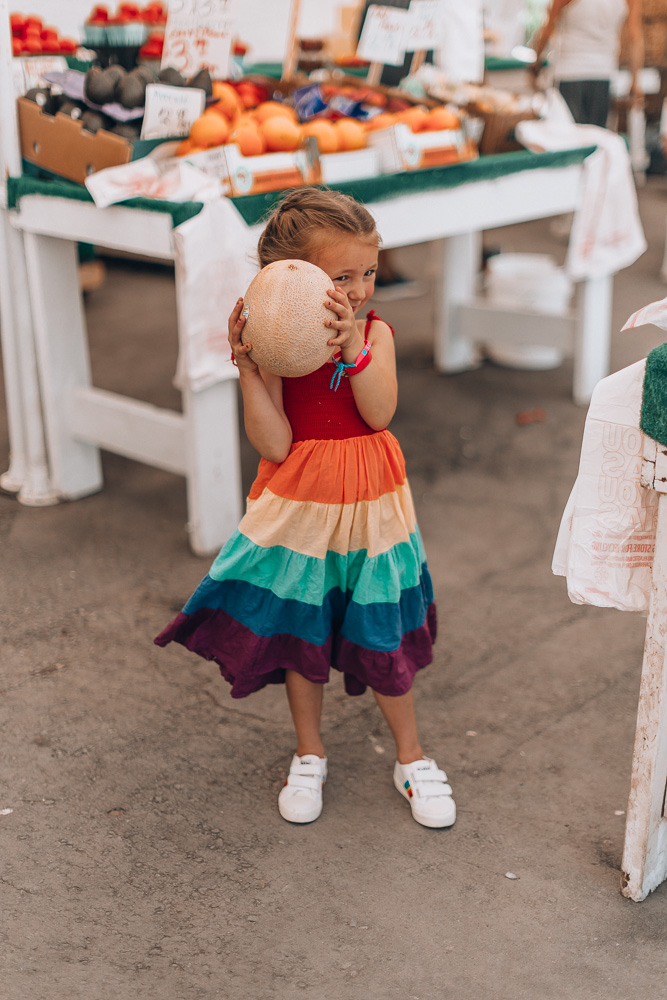 What are your favorite spring activities?
Becky xx
Thanks to Shoes.com for sponsoring this post.
Outfit Details:

On Me:Lucky Brand Slides (under $80!)
On Sutton: Rainbow Sneakers