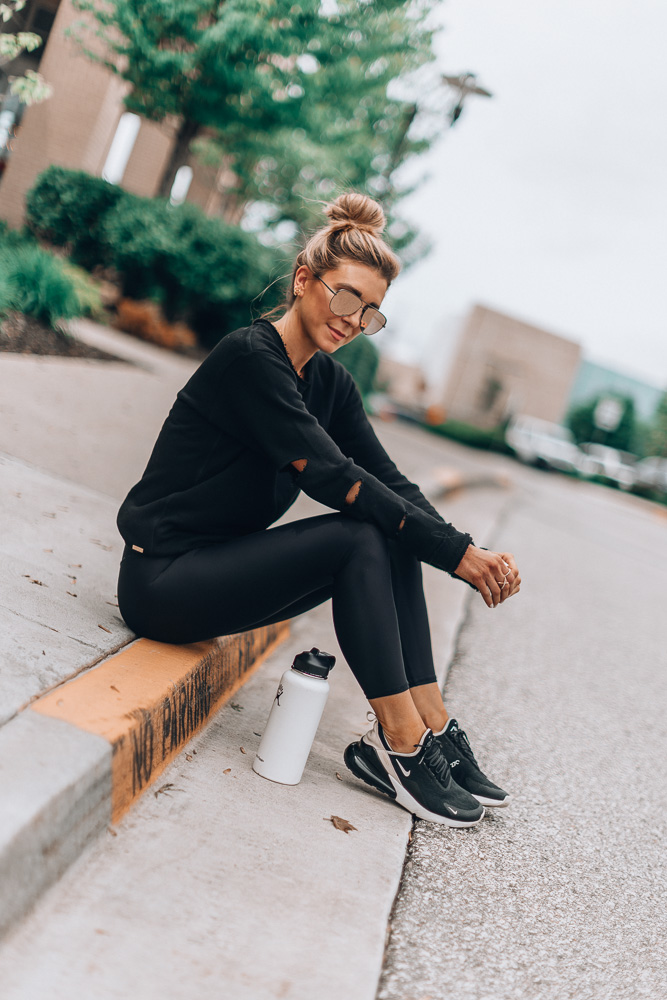 I don't know about you, but I find that the clothing I decide to wear really influences my overall mood. Let's face it, when it comes to working out, it can be excruciatingly hard to find the motivation to drag yourself to the gym at times. However, I've discovered that treating myself to new activewear that looks as good as it feels gives me that extra push I need.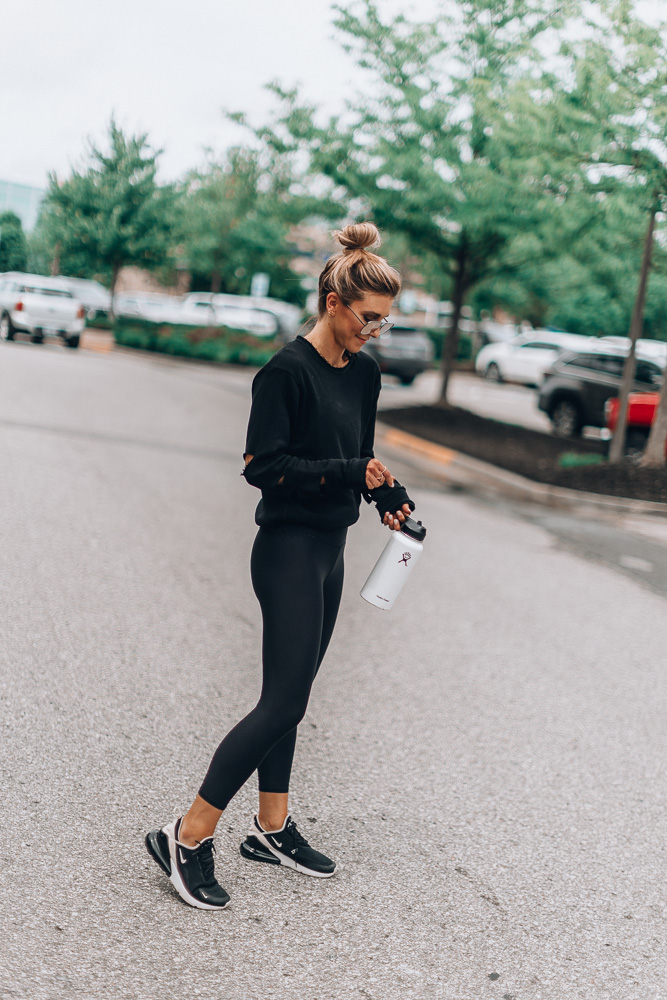 As they say, "look good, feel good" and in this instance, I couldn't agree more. If you have been feeling unmotivated to workout, here are some of my favorite chic activewear pieces that can give you the inspiration you need.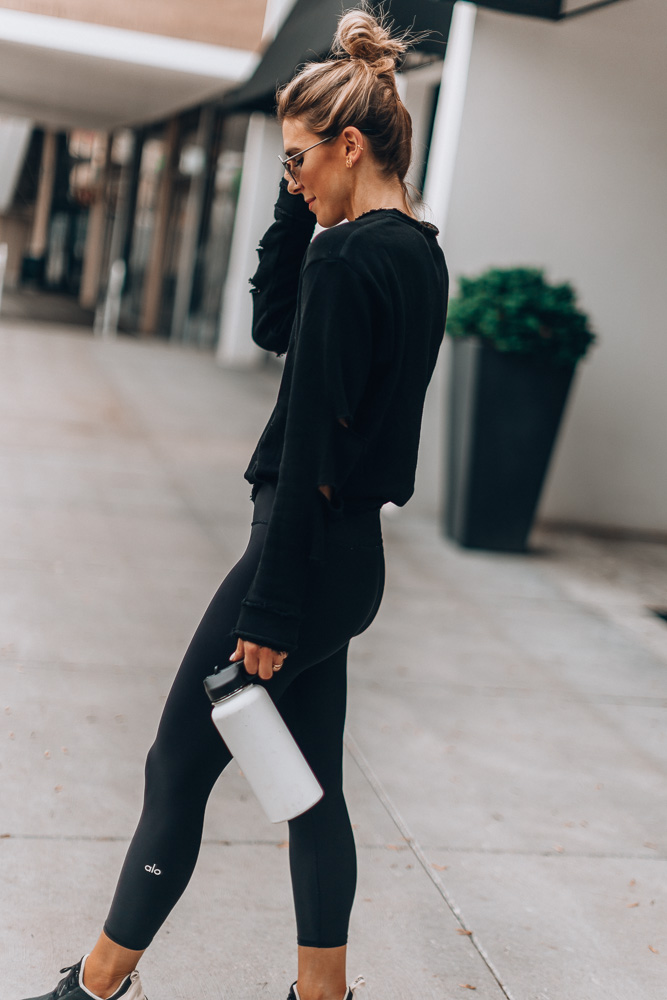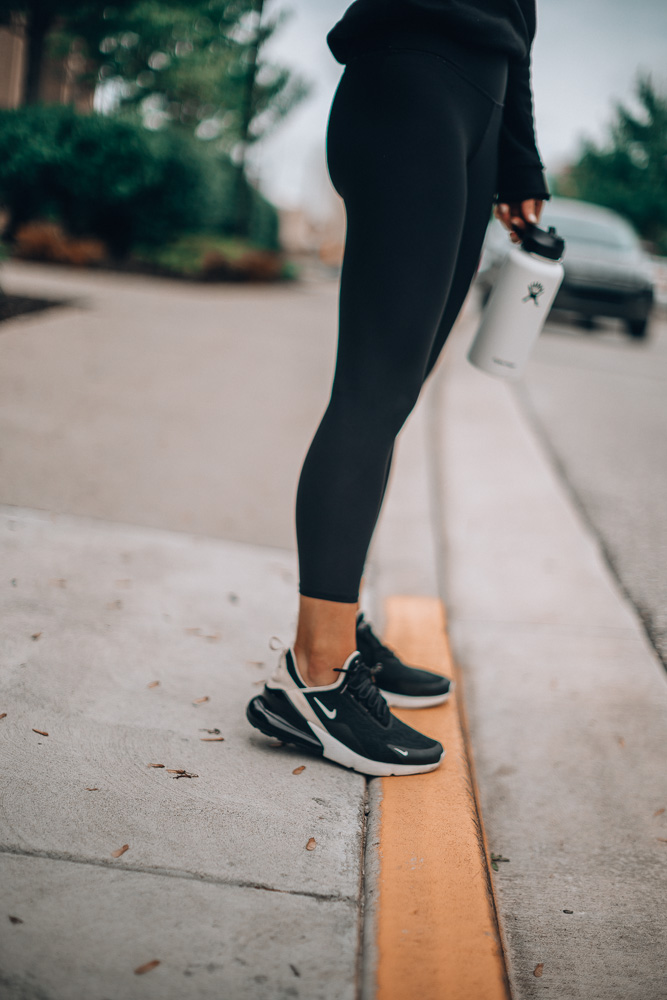 Sneakers

One of the key components to looking active-chic are sneakers. With the rise of athleisure and streetwear, there continues to be a big push for new, innovative designs. When looking for new sneakers, either for the gym or even for your everyday outfits, opt for ones that are not only cute but comfortable. Lately, I have been a big fan of the Nike Air Max 270s – which are available in plenty of cool color combos (see more here)! I find these simple, yet sleek sneakers go with all my gym outfits, so I own several different ones.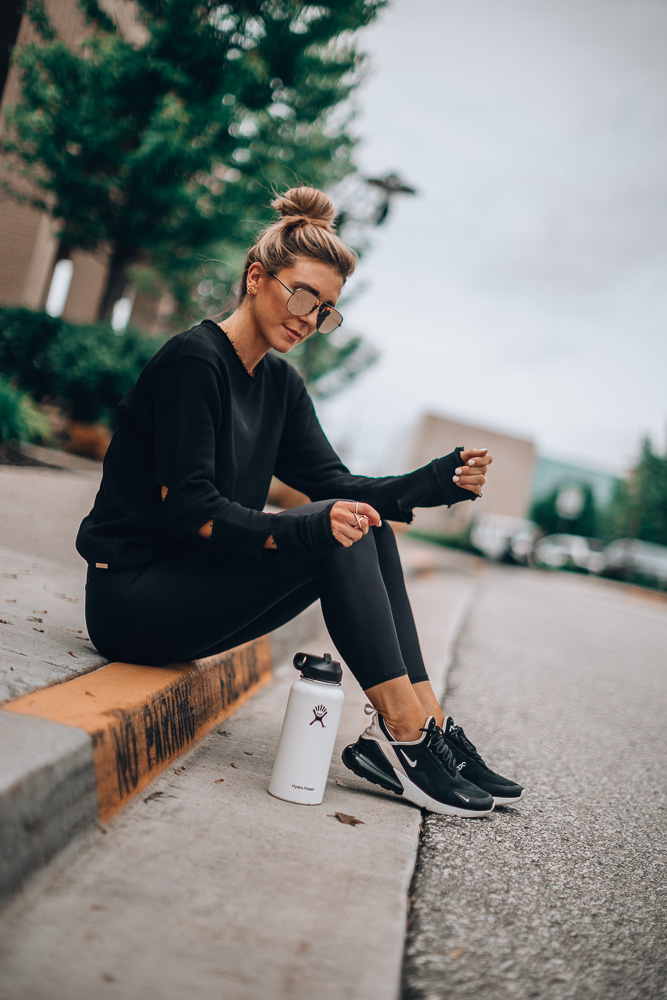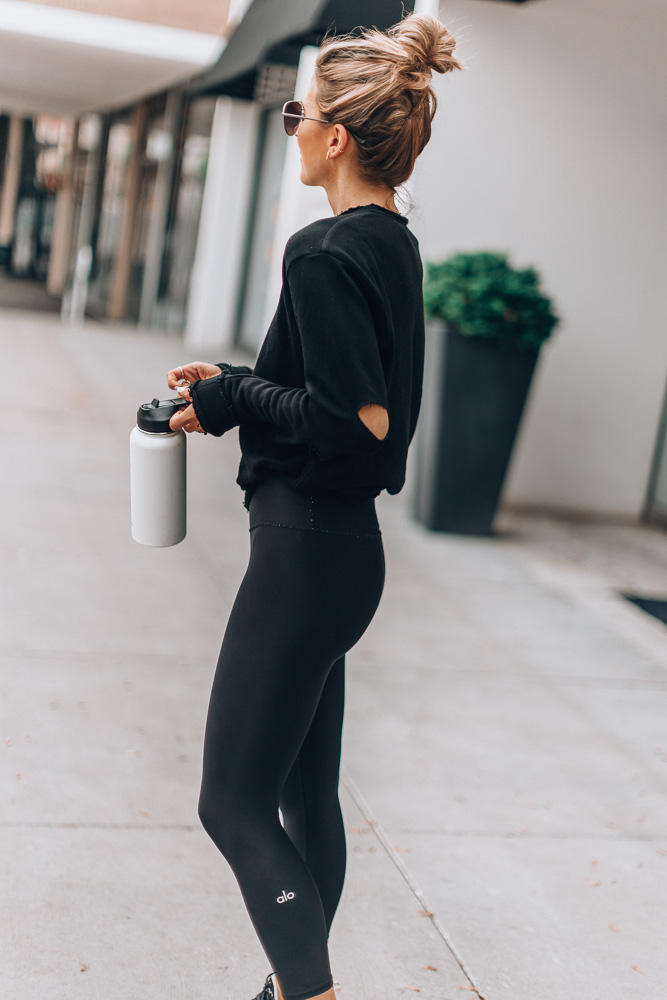 Leggings
Finding the perfect pair of leggings is really important to me because I wear them on the daily. I have tested so many different brands of leggings and concluded that a great pair needs to be both durable and stretchy. Though I've tried several different ones, I always gravitate towards my Alo Airbrush leggings. They're ultra flattering, feel super soft, and sucks you in. The crop cut is perfect for summer but they also come in full-length here.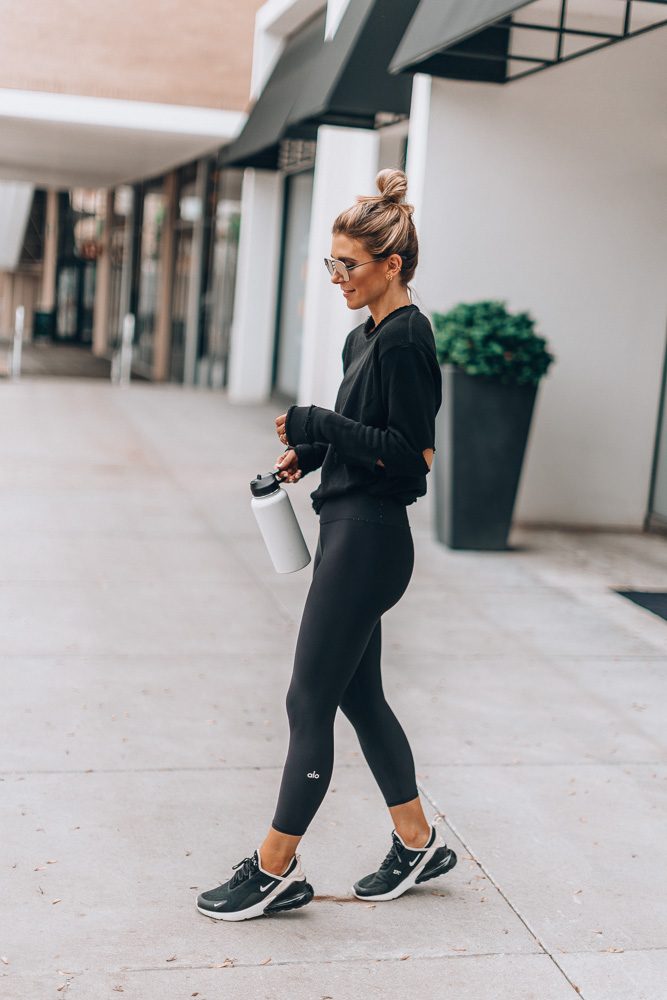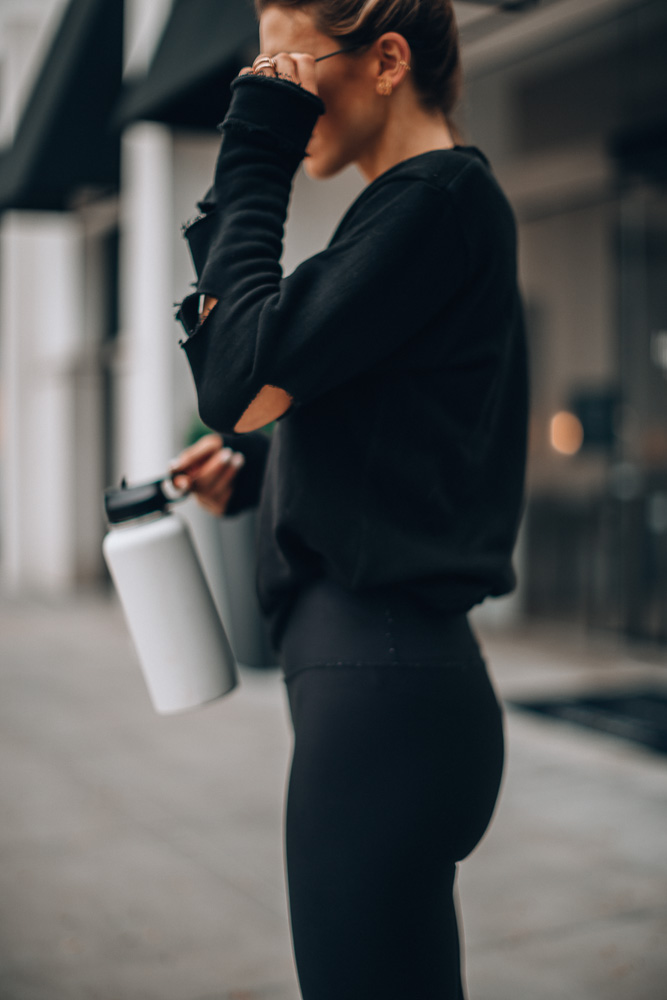 Casual Sweatshirts
I'm all about cute, casual tops you can throw on to complete a chic activewear look! I have been loving loose, cozy sweatshirts that feel easy and effortless to move in. They're great for layering overtop a look or for tossing into your gym bag for later. When shopping for tops, I look for special details that make it unique. For instance, this Alana ripped sweatshirt is so simple, but the distressed details on the sleeves make it that much more interesting.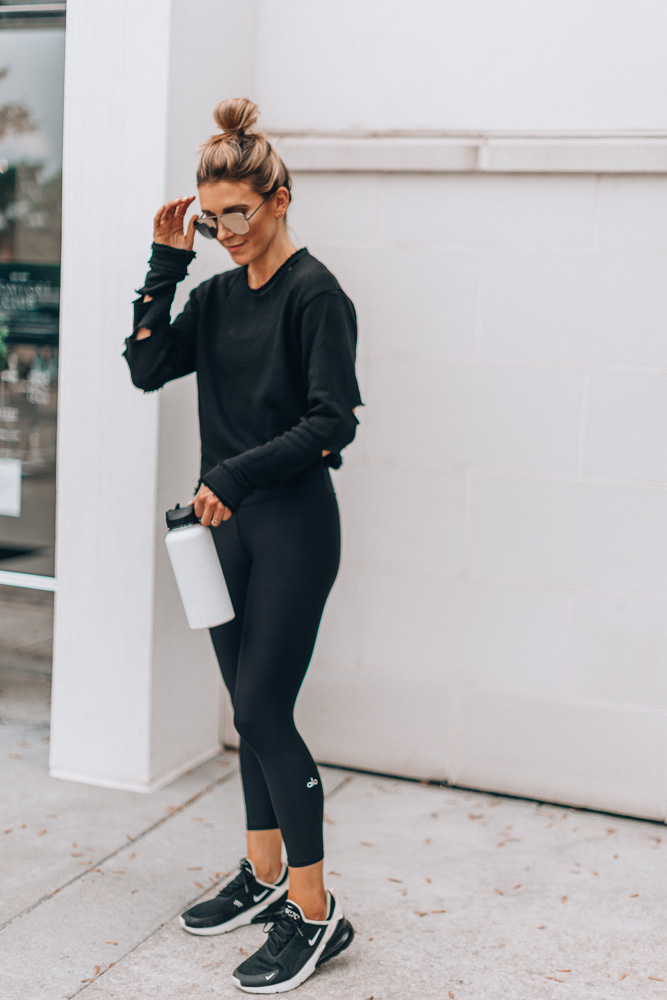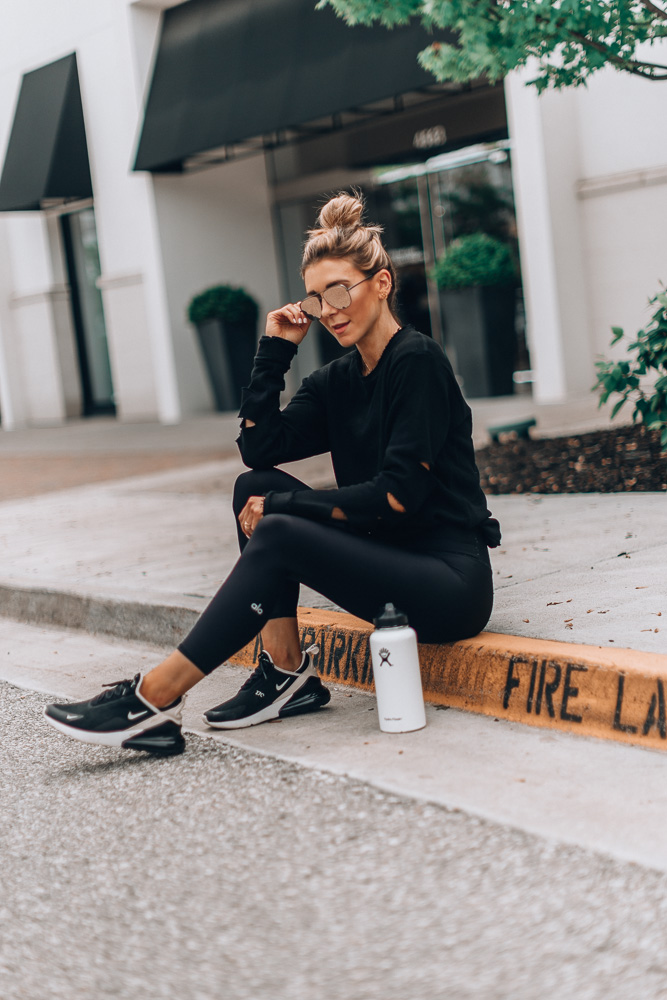 Sunglasses
Whether you are heading to your hot yoga class or going for a run around the neighborhood, a good pair of sunnies is always a must. They're not exactly activewear, but I love them for hiding tired eyes and strutting around under the radar. Plus, they're great for guarding you against the summer sun's harsh light. I'm wearing one my favorite aviators of all time – and they're under $100!

What are your favorite chic activewear brands and accessories?
Becky xx
OUTFIT DETAILS
ALALA Sweatshirt // Alo Leggings // Nike Air Max Sneakers // Quay Sunglasses