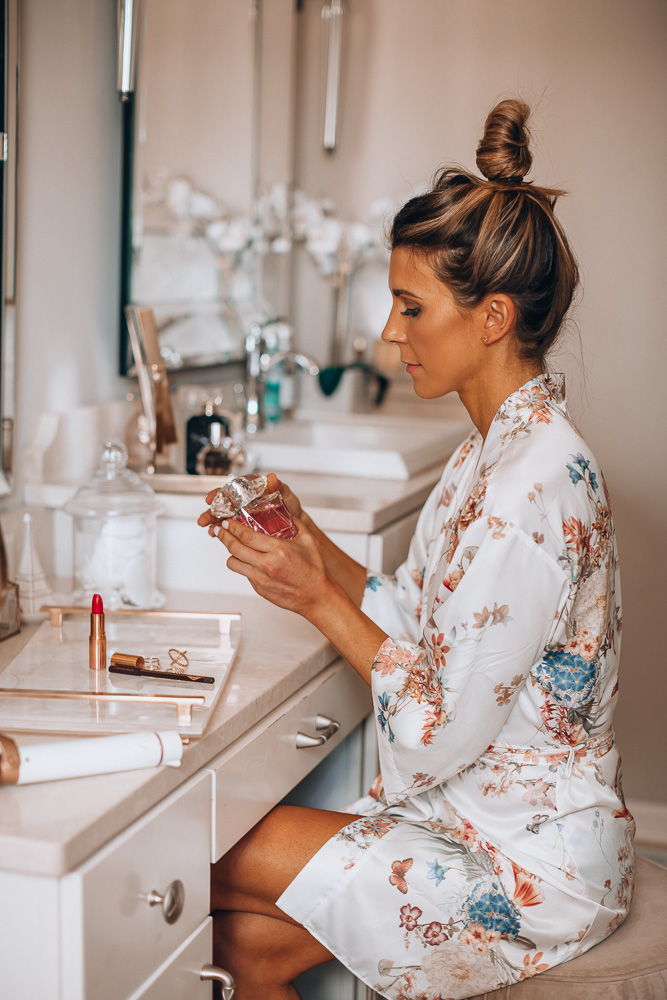 When looking for a Mother's Day gift, it can be tricky to try to summarize all your love and appreciation for such a special person into just one material object. That's why I like to combine material gifts with a memorable experience. One of my favorite gifts to give has always been perfume combined with a nice brunch date and a bouquet of flowers.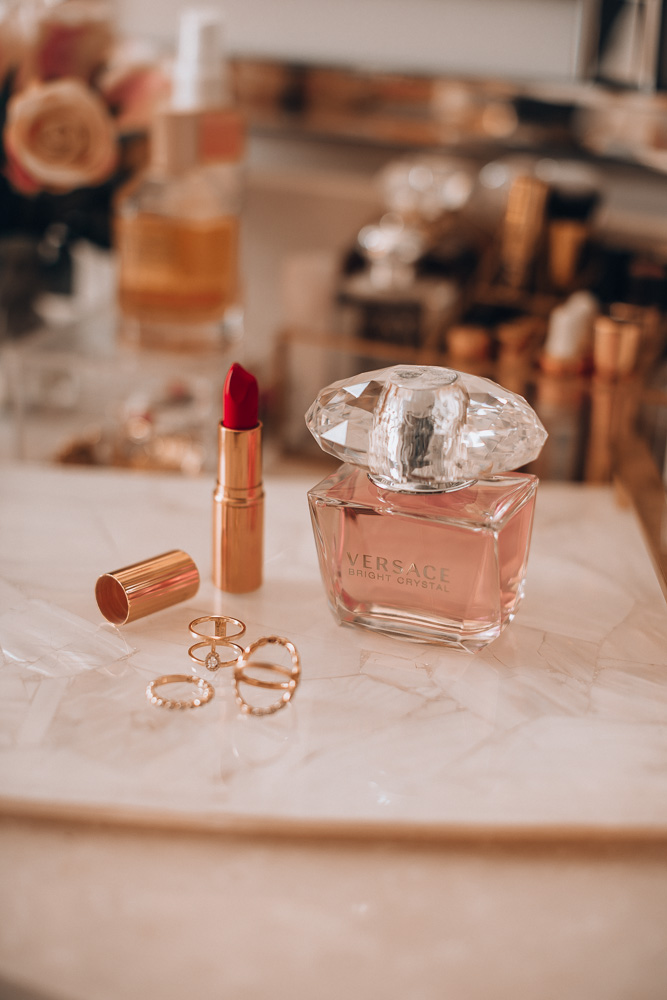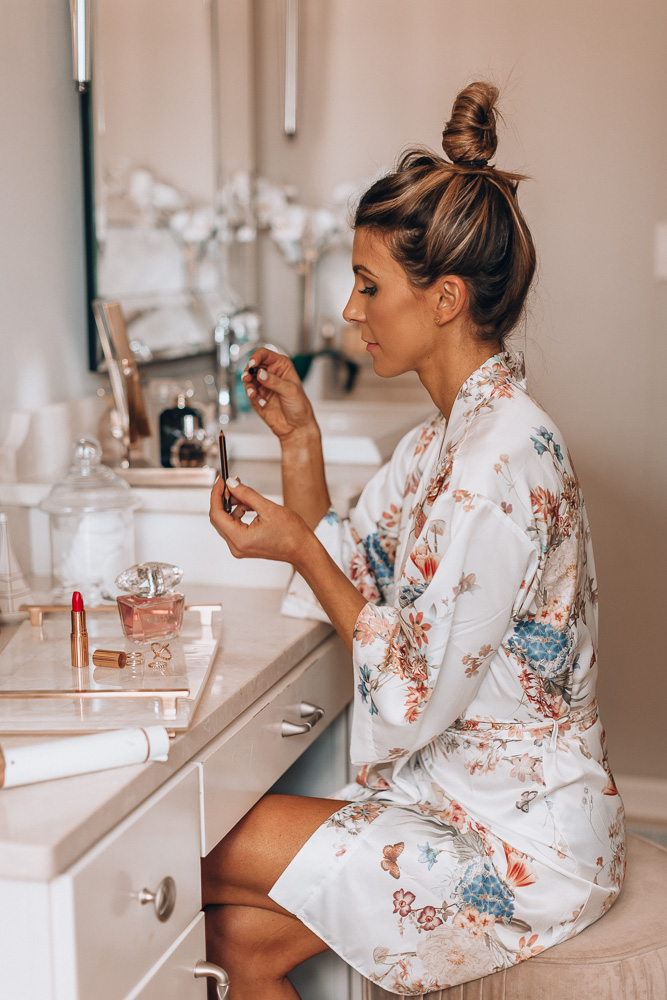 Perfume is one of those perfect gifts that feel luxurious and personal yet isn't super expensive. I picked up my love of perfume from my mom. I remember watching her spritz herself with a beautiful bottle every weekend, especially when she was getting dressed up – and became so intrigued with this invisible accessory. There are so many things I have to thank my mom for, and my love for fashion and beauty is definitely of them! So, she always gets a new bottle of perfume from me every year.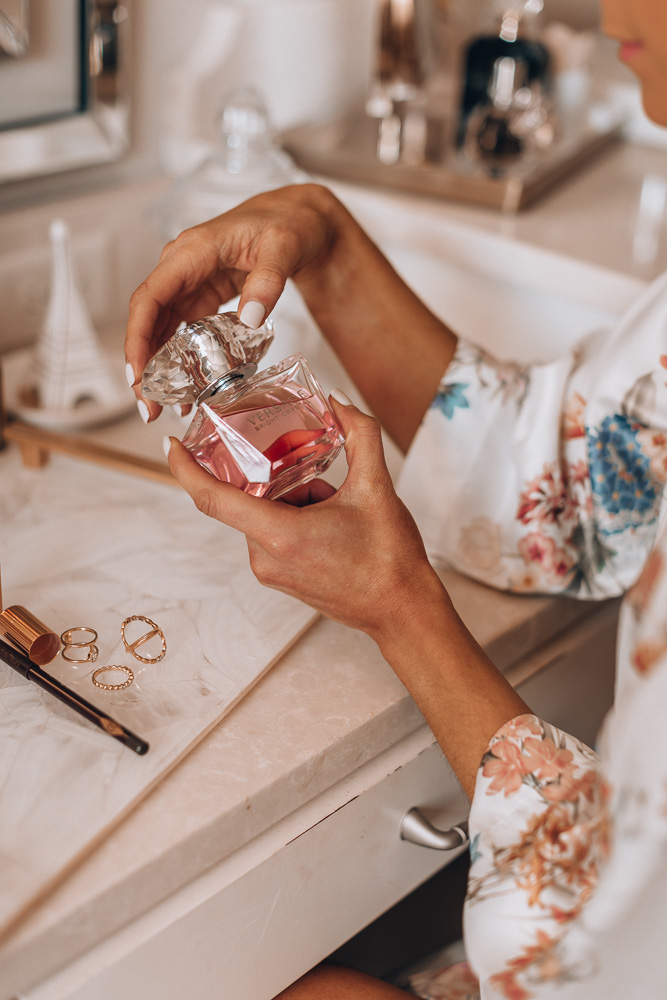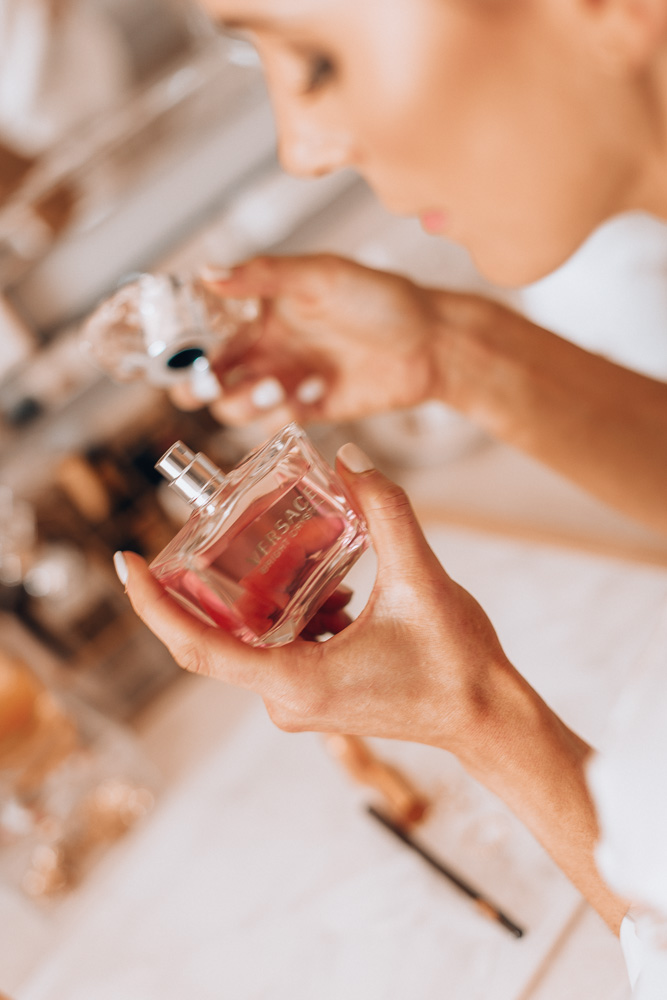 Macy's is my favorite place to shop for all the best fragrances. They consistently have a great mix of classic, fresh, and feminine scents! Macy's website also has a fantastic Scent Explorer tool that lets you find your ideal perfume by fragrance family, intensity, and other factors. Shopping for perfumes can be tricky online, but this tool makes it so simple and easy to help you find the perfect fragrance either for yourself or a loved one.

Currently, my favorite perfume is the Versace Bright Crystal Eau de Toilette Spray. This fragrance has a fruity, floral smell that is as bright and airy as the season – a perfect scent for Mother's Day! One whiff reminds me of an elegant floral sundress on a warm summer morning. It's light enough for the warmer seasons yet rich enough that it can be worn during fall and winter. Because of its timeless, delicate, and feminine notes, I know any mom would love this on Mother's Day. The sparkly crystal cap is a nice addition that looks perfect on top of the vanity.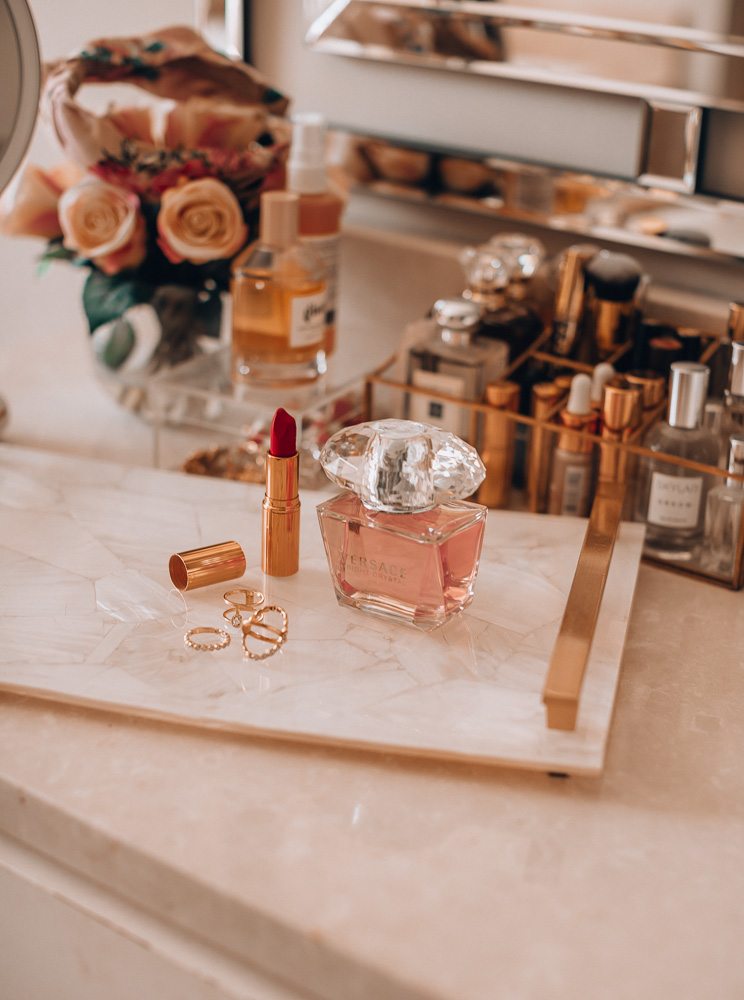 If your mom isn't a huge fan of floral scents, there are literally dozens more to choose from! Physically going into the store and sampling them is the best way to find the perfect one, but as mentioned previously you can also use Macy's Scent Explorer to narrow down your options.

What are your favorite fragrances to give the mom figures in your life? Leave a comment below-I would love to hear!

Becky xx
Thanks to Macy's for sponsoring this post.